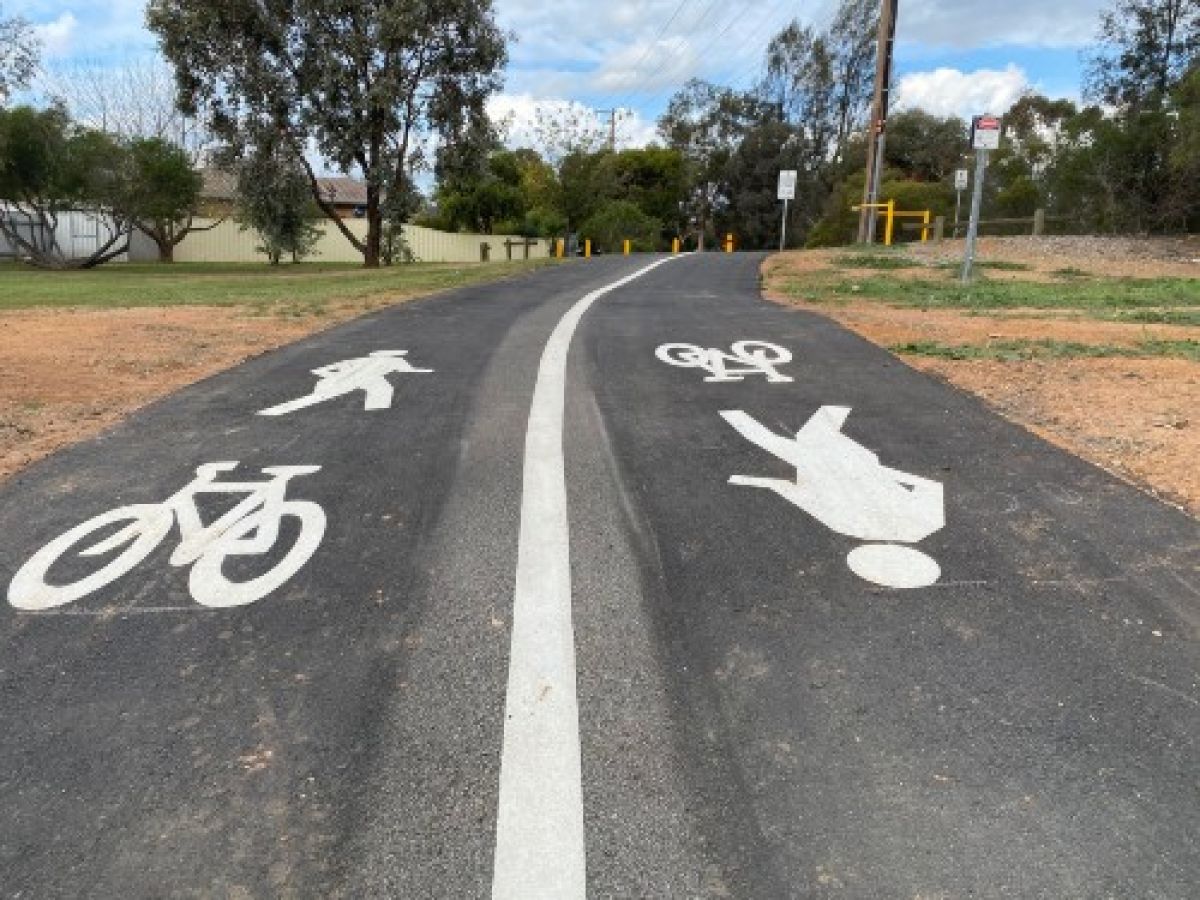 ---
Projects & Works
Active Travel project rolling along
Published: 01 May 2020 3:34pm
New sections in the construction of the city's Active Travel Cycleway were given a green light by Wagga Wagga City Council this week.
Council is engaging Fulton Hogan Industries Pty Ltd to complete 26 kilometres of work within the project, comprising approximately 15km of new asphalt shared path and 11km of asphalt overlay on existing shared path.
The Active Travel Plan (ATP) project will provide a 45km cycleway network linking residential parts of the city with the CBD and other key destinations, such as Charles Sturt University and Kapooka.
The current package of works will deliver asphalt concrete pathways complete with line markings that are predominantly separated from traffic on shared pathways or on-road separated cycle paths.
Council's Manager Project Delivery Rupesh Shah said the staged works are expected to be finished in September, weather permitting, and will then mean 30km of the ATP is completed.
"This stage of works in the project will complete more than half of the cycleway," Mr Shah.
The 26km of work comprises of asphalt concrete being laid in the following links:
Red Hill Link (1.65km), Kooringal Link (6.19km), Bourke Link (0.45km), Centre Link (3.2km), Wollundry Link (0.21km), University Link (8.9km) and Kapooka Link (5.4km).
Mr Shah said works remaining to be rolled out in separate packages include line marking and signage on existing service roads, concrete paths, roundabout treatment, road intersections, rail crossings, Kapooka Foot Bridge, lighting and two end of trip facilities.
He said the links awaiting finalisation of design due to third party approvals were the Morgan Link and Forest Hill Link.