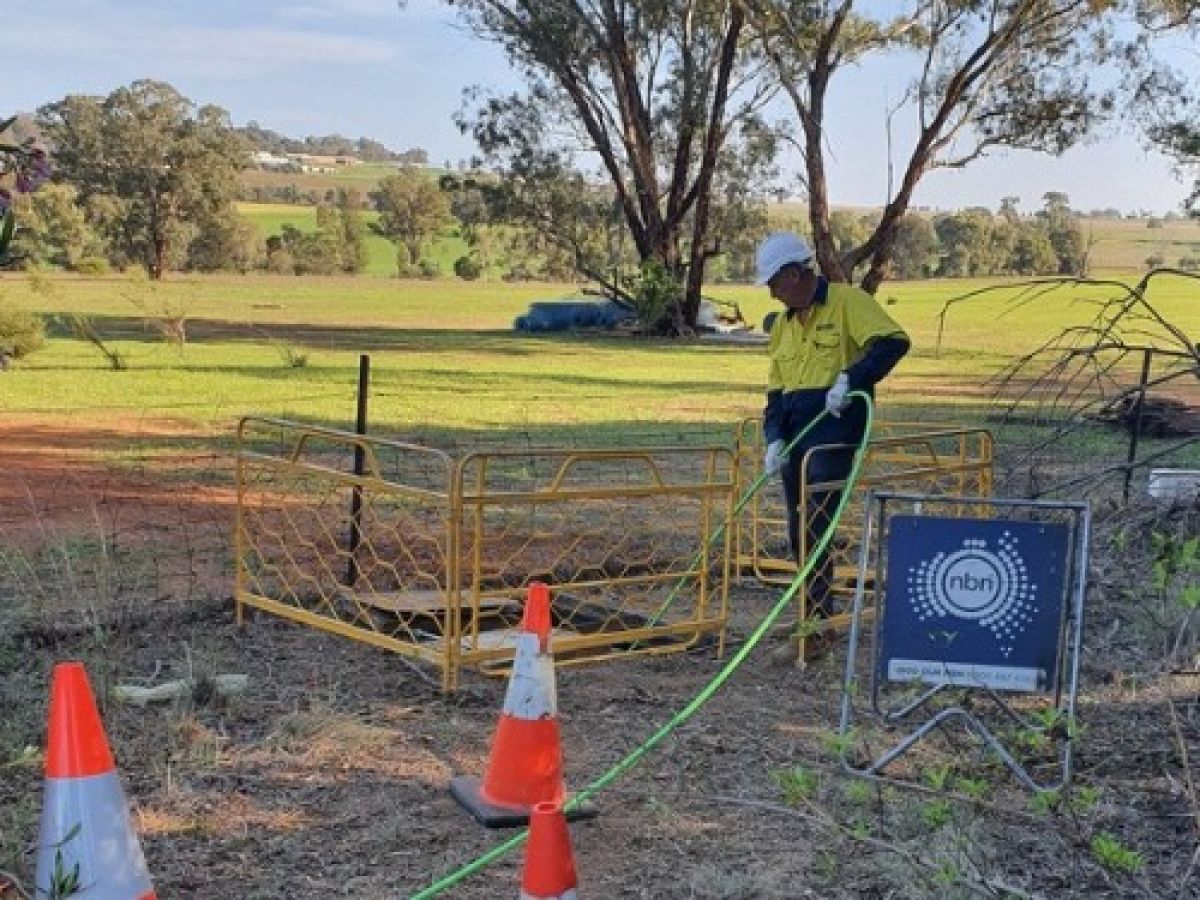 ---
Projects & Works
Better broadband for Bomen businesses
Published: 01 May 2020 3:49pm
Faster and more reliable broadband connections for businesses at Wagga Wagga's prime industrial hub will soon be accessible under a new Area Switch project announced in the city this week.
The $1.4M digital connectivity project will benefit 57 businesses within Bomen Business Park.
The project is being managed by Wagga Wagga City Council and implemented by NBN Co and local digital service providers. Upon completion, the upgrades will deliver improved digital connectivity speed and bandwidth that will help businesses at Bomen Business Park expand markets and increase productivity.
Council and NBN Co committed to the project in July 2018 and work started mid-February this year towards a completion date in August 2020.
Mayor of the City of Wagga Wagga Councillor Greg Conkey OAM said businesses would be able to connect to the new service immediately upon the works being completed.
"This will allow our local businesses more opportunity to compete at a national and international level," Cr Conkey said.
"Reliable and fast broadband is so important to how we do business today. We compete at a local level in national and international markets – to do this effectively there needs to be access to the best internet services available.
"Bomen is about to realise a significant upgrade in services which will also be a key factor in attracting new business to the city."
NBN Chief Development Officer, Regional Development and Engagement, Gavin Williams said NBN is committed to working with all levels of government to ensure regional businesses can take advantage of access to fast broadband to expand their markets and increase productivity.
"While Wagga Wagga is already a thriving industrial hub, the expansion of nbn services in the Bomen Business Park will give businesses improved speed and bandwidth, putting them in a strong position to leverage a fully connected workforce to enable opportunities for innovation and growth," Mr Williams said.
The Bomen Area Switch project is part of the $32M NSW Government Growing Local Economies project which will provide the infrastructure needed to transform the Wagga Wagga Special Activation Precinct into a world-class business precinct and inland port.