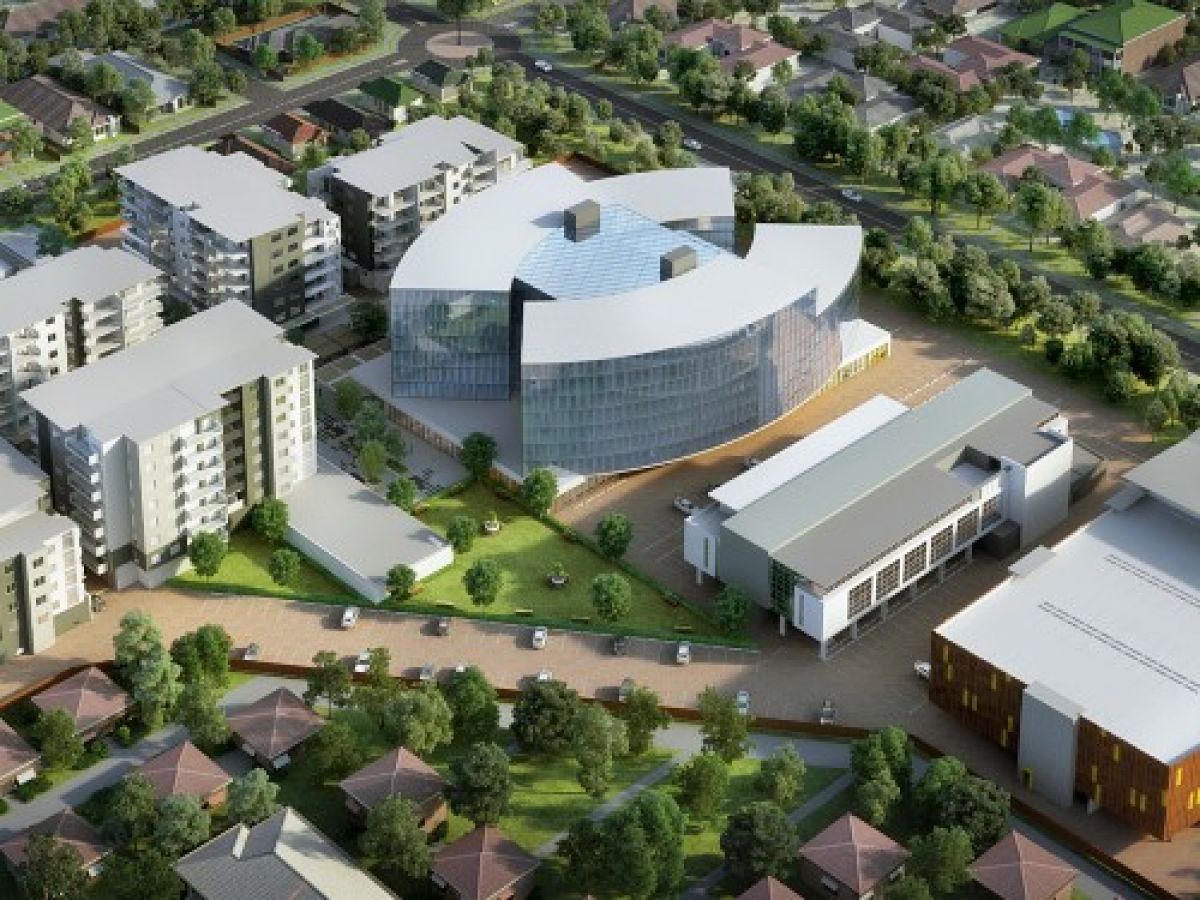 ---
Community
Compact: future growth possibilities for Wagga Wagga
Published: 01 May 2020 3:25pm
The development concept for the Morgan, Murray and Forsyth streets precinct may represent a way to add life to Wagga Wagga's central business district and add more variety to our housing choice across the city.
The site's majority owner has applied to Council to change land zoning, building height and floor space ratio allowances in order to redevelop the site. After an initial community consultation, a set of site-specific proposed planning amendments are now on public exhibition for community feedback.
Senior Strategic Planner Crystal Atkinson said the Morgan Street precinct was an important infill site, and while development of this kind was relatively new, the city was changing to include more compact forms close to facilities, services and our city core.
A possible solution for a growing city
"Over time, Wagga has grown outwards," said Ms Atkinson.
"We kept sprawling from the centre and central suburbs out towards Tolland and Bourkelands, and now we're spreading further north.
"This creates pressure and additional demands on community facilities and infrastructure as well as additional cost. This can impact what funding we have available to spend on other things for the community, like improving facilities or upgrading parks.
"There are many benefits to developing infill sites like the Morgan Street precinct. The site is close to the CBD, and in walking distance to key services and open spaces including the active travel network. In addition, we already have infrastructure to support the development; we've already got storm water and sewer capacity – we're utilising assets we already have."
Housing options for young professionals, retirees
Developing mixed use sites like the Morgan Street precinct will also help improve the variety of housing options available to the community.
"The city is growing, but the focus has been on the edges and growing out, so we're mainly getting stand-alone houses," said Ms Atkinson.
"By encouraging more centralised development in the city, we'll start to see other forms of housing coming in, such as townhouses or units. This will improve housing affordability for people who just want a little one- or two-bedroom place, such as young professionals.
"It also creates opportunities for different demographics – for example, retirees who don't want to move into a retirement village could move into a townhouse or apartment in town, where they can walk to the coffee shop."
An additional benefit of having more residents living in Wagga's central area is an improvement in the city's safety and vibrancy.
"If you have more people living in the centre, walking to cafes and restaurants, it creates a vibrant feel for residents. And if an area is active and well lit, it also makes it feel safer," said Ms Atkinson.
Key topics raised by the community
The City Strategy Team is eager to receive feedback on the proposed planning amendments.
"We're proposing site-specific rules about how development can occur, which address key topics the community originally raised," said Ms Atkinson.
One of those topics was a concern that further development at the Morgan Street precinct would detract from Wagga's central business district (CBD), a prospect Ms Atkinson was keen to address.
"The Morgan Street precinct is and remains a mixed-use zone, which is very different to the CBD. Our CBD is a commercial core zone, allowing things like shopping malls, big retail and big supermarkets. With a mixed-use zone site, we're looking at things that complement the CBD," said Ms Atkinson.
"What's currently planned for the site is a mixture of townhouses, units and an office building. The buildings on the site will encourage a mix of uses, typically having retail on the ground floor – maybe have the Post Office, bakery, community college, a café, or other local services. From the second story and above will be either offices or residential apartments.
"Increasing the number of people living in close proximity to the CBD will also increase patronage of local shops, restaurants and cafes."
Parking and traffic
Other topics the community raised were parking and traffic. Ms Atkinson said that traffic improvements were a standard part of any development.
"At this stage it's a concept only," said Ms Atkinson.
"Although the developer has completed a preliminary study, to get any detailed traffic studies now will not provide the detailed answers and solutions that will become evident once exact details are locked in.
"Once a development is lodged, and we've got the exact details of what they're proposing, the developer will complete a traffic study and clearly identify the impacts, including increases in movements and parking, and offer solutions.
"We'll make an assessment and condition the development, letting them know what roads or intersections will need to be upgraded, what parking is needed, and how this is managed."
A changing skyline
Height was another key topic raised in the initial community consultation.
"I understand residents living nearby are concerned about privacy and a changing skyline," said Ms Atkinson.
"The proposed concept includes taller buildings, which would take some getting used to. The existing building is 16 metres, or 4 storeys high, so we're looking at an additional 4 storeys.
"To give people a comparison – the Mantra Pavilion Hotel is 29 metres high, and the Wagga Wagga Base Hospital is 37 metres high. This proposed office building would be 32 metres high."
Creating opportunities
While the proposed development would pose a change for locals, Council is hoping residents will consider the bigger picture of what the development may mean, not just for the area in terms of vibrancy and safety, but for the city itself.
"Wagga is a growing regional capital city," said Ms Atkinson.
"It's taking longer for people to drive from the outer suburbs into the city where they work or where their kids go to school. We don't want to keep going out. We want to create opportunities in the city where people can work and live. I think we're reaching that tipping point where we stop going out and start to become more compact."