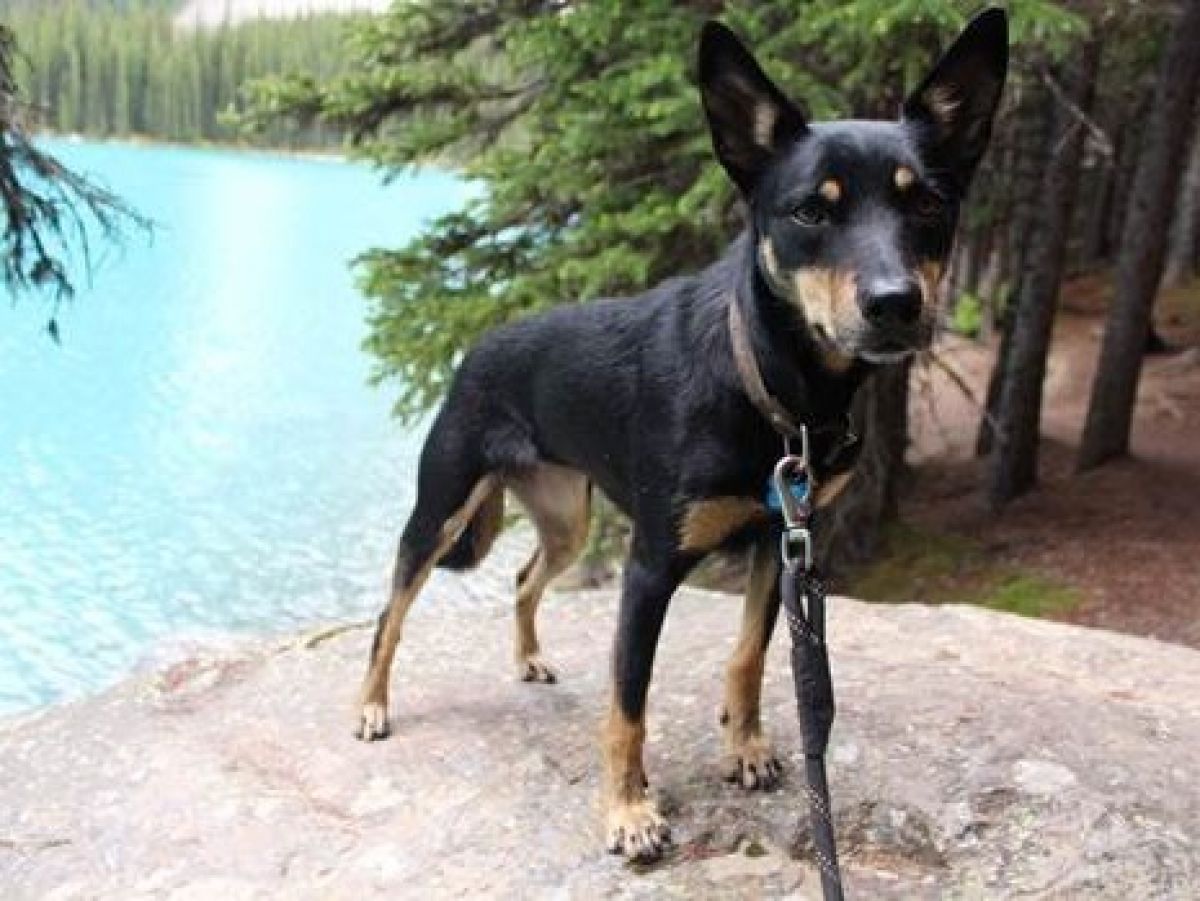 ---
From the shelter to a jetsetter: Stevie the Kelpie
Published: 25 May 2020 10:51am
Five years ago, Stevie the Australian Kelpie was a resident at Wagga Wagga City Council's Glenfield Road Animal Shelter. After being adopted by her foster family, she has gone on to travel with them, notching up three countries in her passport.
The Kardachi family were part of the Australian Working Dog Rescue foster care system and took Stevie home after she was left at the Glenfield shelter. While originally planning to foster her until a new owner was found, Zak Kardachi said it quickly became apparent Stevie was home for good.
"It was love from day one – the thought of another family having her never entered our heads," Mr Kardachi said.
"She has gone from a scared, jumpy girl to a lively, confident and energetic member of our family."
When the family relocated to Portland, Oregon in 2017, Stevie came too.
"She braved the 15-hour flight from Melbourne to Los Angeles and then the additional 2.5-hour flight north to Portland," Mr Kardachi said.
"Being the rugged Kelpie that she is, she shrugged the whole thing off like it was nothing.
"Stevie has settled into life in Oregon well, enjoying hikes and the outdoors with us in all seasons."
Due to the COVID-19 pandemic situation in the US, the family have decided to return to Australia and Stevie will soon have her paws back on Australian soil.
Glenfield Road Animal Shelter Supervisor Julie McPhail said she and the team loved hearing about the exploits of their former charges.
"I absolutely love it. I feel like saying to everyone, 'Look what our dogs did!'" Ms McPhail said.
"Stevie's story is a perfect example of what these dogs are capable of.
"Another rescue of ours was Winnie, who went to Labrador Rescue three years ago. She then went into the Defence Community Dogs program, aced her companion dog test, and is now a qualified assistance dog living with a veteran.
"We had another dog who made it to the second stage of a bomb detection course, which is an incredible achievement.
"Just because they're shelter dogs doesn't mean they're bad dogs. Everybody's got their quirks – if you just work through them with your dog, you can have the best companion ever."
Looking for a new pet? Visit graswagga.com.au
Glenfield Road Animal Shelter is still closed to the public, but the team are available to chat between 8.00am–4.15pm, Monday–Friday on 02 6971 4651.
Image: Stevie at Moraine Lake in Banff National Park, Canada on a trip with her family last summer.