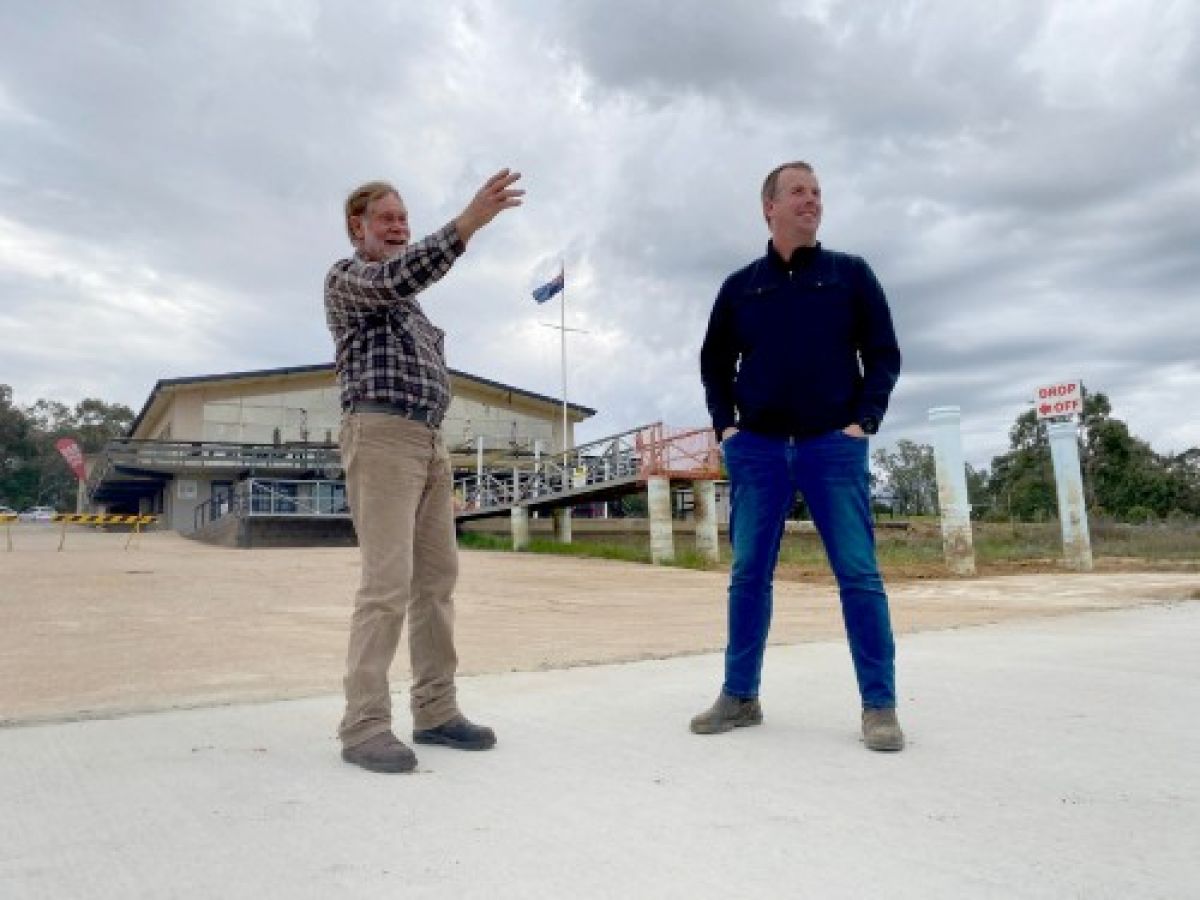 ---
Works ramping up at Lake Albert
Published: 25 May 2020 10:44am
Extensions to two of the six boat ramps at Lake Albert have been completed in the first week of works to improve areas around the waterway while levels are low.
Concrete extensions to the main ramps at the Wagga Boat Club and also Apex Park were completed on Monday (18 May) after works to prepare the sites were made during last weekend.
The remaining four ramps, accommodating sailing, dragon boat and Scouts activities, are expected to be finished early next week, weather permitting.
Wagga Wagga City Council Strategic Asset Planner Ben Creighton said Council's relationship with the Lake Albert Community Group was producing excellent results at the lake in quick time.
Mr Creighton said work on a number of projects started almost immediately after Council received State Government approval to proceed with the improvements.
Improvements also include vegetation regrowth removal at the northern and southern ends of the lake.
This work required Council to develop a Review of Environmental Factors (REF) and apply for a permit, issued by the State Government, before any work could proceed.
Heavy machinery moved on site on Monday (18 May) and will be working around the lake during the next 2-3 weeks, weather permitting.
"As soon as we received State Government approval to proceed, we had workers on site assessing and preparing to start at the earliest opportunity," Mr Creighton said.
"Council has a good relationship with the community group and we all want to see positive results to improve the area."
Image: Lake Albert Community Group member and local sailor Garry Williams (left) inspects the latest work to the Lake Albert boat ramps with Wagga City Council's Ben Creighton.