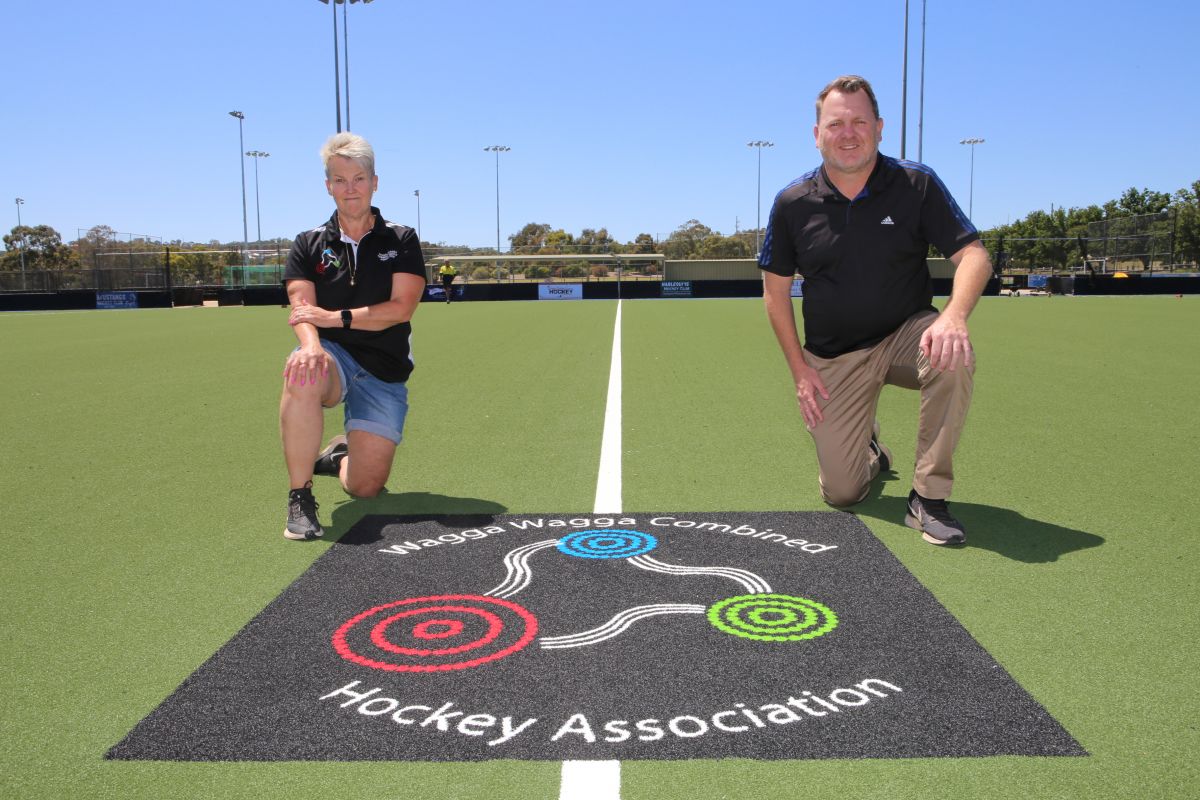 ---
Parks & Recreation
New hockey field ready to roll
Published: 18 Nov 2020 2:29pm
Wagga Wagga Combined Hockey Association's new season will hit off on a brand new synthetic surface next year after the field replacement project at Jubilee Park was finished ahead of schedule this week.
Wagga Wagga City Council and Wagga Wagga Combined Hockey Association teamed up in a 50-50 partnership to fund the $460K with the sporting group agreeing to project managing the works.
The new field adds to several improvements at the complex including lighting, fencing, safety netting, storage areas and closed circuit security cameras.
Council Strategic Recreation Officer Peter Cook said Council's partnership with WWCHA has proved successful in previous works and the field replacement project reinforced Council's good working relationship with the association.
"The new surface looks fantastic and will be a huge benefit to the sport in Wagga Wagga," Mr Cook said.
"Full credit to the hockey association for committing to this partnership with Council and ensuring the works have been completed on time and on budget."
WWCHA president Ken Larkin said the association was fortunate to have a proactive community capable of managing such a project.
"We have worked alongside Council on a number of projects now and the partnership we commit to with the support of our community members is a win-win for everyone," Mr Larkin said.
The new synthetic surface replaced a 13-year-old field and new shock pad under the surface which reduces the chance of injury to players.
The old surface is being recycled and will be used at a paintball facility near Sydney.