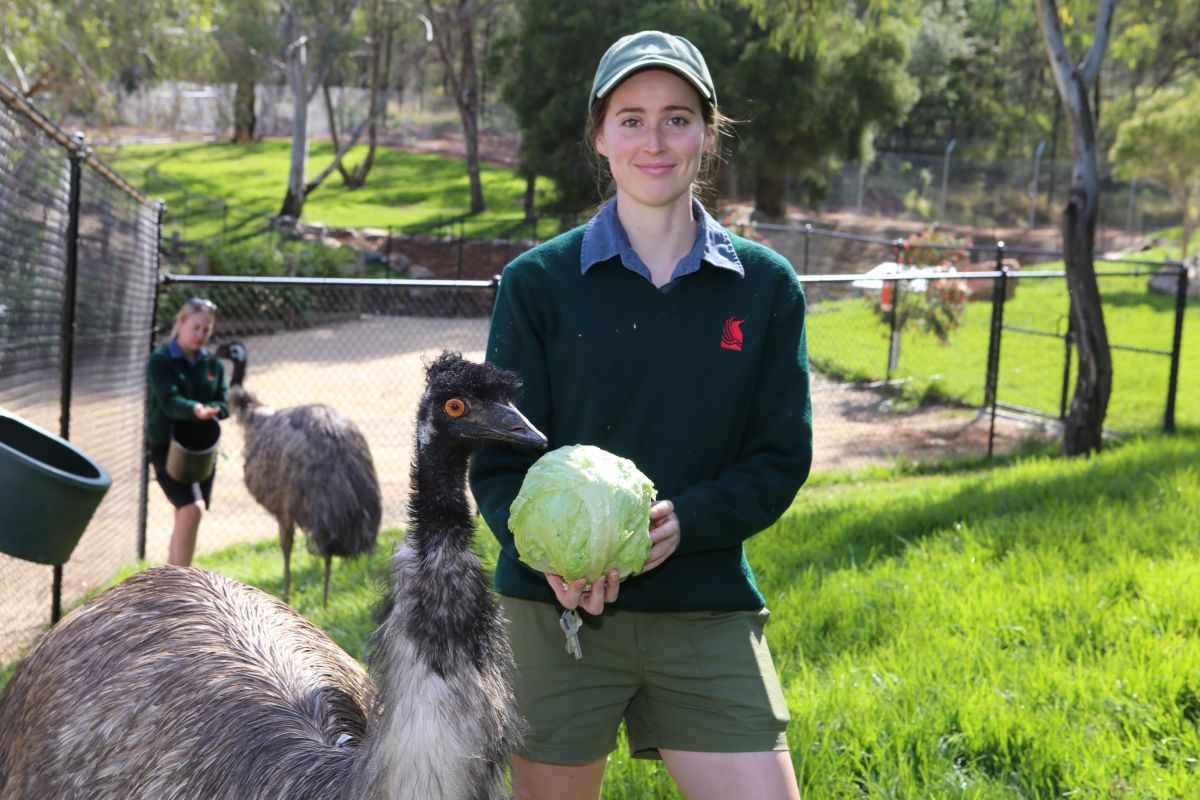 ---
Parks & Recreation
Zoo welcomes four new feathered and furry arrivals
Published: 05 Nov 2020 2:13pm
Wagga Wagga residents will soon have the chance to help name two of the four new additions to the city's Zoo and Aviary.
Two emus and two swamp wallabies arrived on 27 October 2020 from the National Zoo & Aquarium in Canberra.
Zoo Curator Hannah Wilkin said the emus, a male and a female, have coped well with the move and have been exploring their new pen.
"They're really nice and friendly, coming up and handfeeding, and they've been an absolute dream in every way to handle," Ms Wilkin said.
"Their favourite treats are a full lettuce and also carrots and apples. They love them.
"They're both around 20 years old and in captivity they live for about 35 years, so they've got a fair while yet."
Neither emu has a name yet, and the zoo is planning to ask the public to come up with some suggestions for the best fitting names.
Right next door are the two new female swamp wallabies, both about two years old, who share the pen with the zoo's other two wallabies, Poppy and Oak.
Zoo Curator Kieralee Tori said all four are happy to graze among each other and are getting along well, raising hopes there may be the patter of little feet in the future.
"Oak's the only male in the small mob and he's only three, which is sexually mature, but our girl Poppy, she's a bit old and she's just not interested," Miss Tori said.
"Oak took a liking to straight away to one of the new girls, Narla. He was sniffing her tail, giving her a little scratch and she was really receptive, which was really cool to see."
The new additions are now on public display.
While opening hours and visitor numbers are still limited due to the fencing upgrade and COVID measures, the zoo is looking forward to a return to its normal operations as soon as the easing of restrictions allows.
In the meantime, if you are planning to visit the wallabies, a few words of advice from zoo curators.
"With children it's best to ask them to be a little bit quiet, otherwise, if they're a bit excited, the wallabies just tend to hop away," Miss Tori said.
The zoo's current opening hours are Thursday to Monday, 9am to 4pm, with no entry after 3.45pm.
For details about entry restrictions, visit the Wagga Zoo & Aviary page on our website.