---
Parks & Recreation
Entwine Project taking shape at Gardens
Published: 01 Oct 2020 10:22am
Work on the $930,000 Entwine project to redevelop two popular areas at the Wagga Wagga Botanic Gardens is nearing completion.
Entwine aims to revitalise the iconic city gardens and deliver new community infrastructure and facilities that will be inclusive and accessible for residents and visitors to enjoy.
The finishing touches to the Brolga Pond are underway with concreting and irrigation now complete. Turf is being laid and vegetation planted this week.
Finishing works will continue over the next two weeks with completion on the redeveloped Brolga Pond area expected in early October.
Project Co-ordinator Tom Lemerle said further works to the adventure play space in the Australian Native Garden were about to get underway.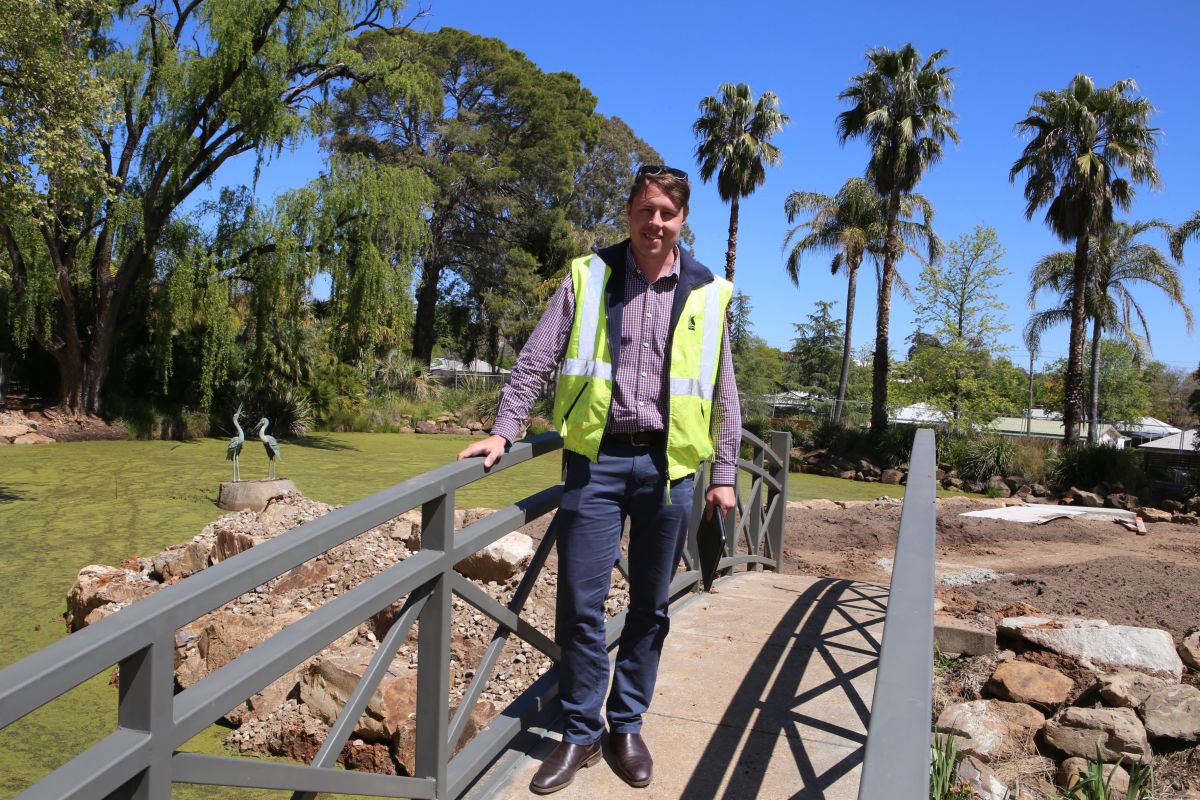 "This work includes the final touches to BBQ shelters and mulching of the entire area," he said.
"This needs to occur before the space can be opened to the public. It's all coming along on time and on budget."
The overall project is expected to be finished by the end of October 2020, weather permitting.
Entwine is funded through a $739,466 grant from the NSW Regional Growth – Environment & Tourism Fund with the balance contributed by Wagga Wagga City Council