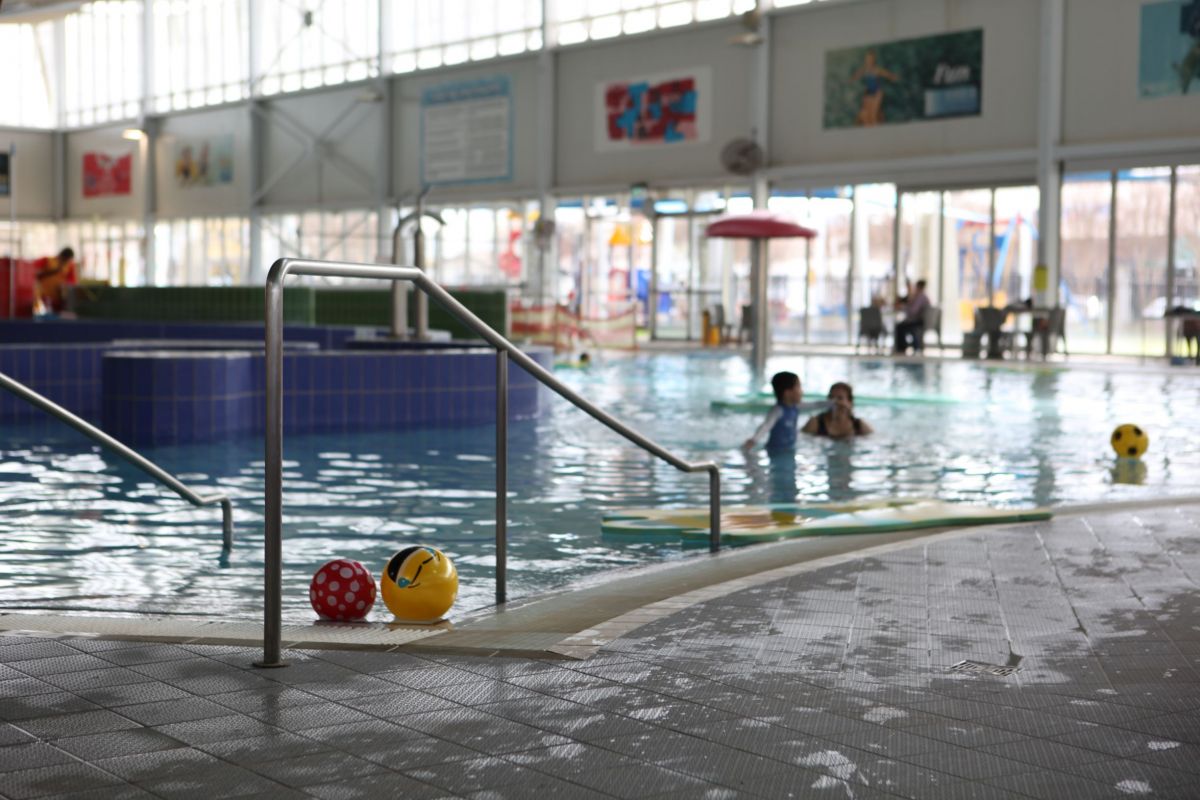 ---
Parks & Recreation
Keep watch at the pool
Published: 15 Oct 2020 2:45pm
Lifeguards at the Oasis Regional Aquatic Centre are reminding parents and carers to keep watch over their children while at the pool to avoid tragedy.
It's a familiar and generally harmless sight at playgrounds across the city; children laughing and playing on equipment, while parents and carers sit nearby scrolling through their phones or chatting together. Put those same children in water, however, and it's a very different scenario.
Research included in the Royal Life Saving National Drowning Report 2020 states that active adult supervision is vital to prevent young children drowning – and that lapses in supervision continue to be a contributory factor in child drowning.
Oasis Aquatics Supervisor Taileigh King said active supervision meant focusing your attention on your children all the time, when they are in, on or around the water.
"You must be within arm's reach, interacting with your child and be ready to enter the water in case of an emergency," Ms King said.
"If your child is five years or under, you need to be in the water with them the entire time."
The lifeguard factor
The Oasis has a dedicated team of lifeguards on standby watching over the pool. Their presence is reassuring – but may lull parents and carers into a false sense of security. These aquatic sentinels are ready to act when necessary – but they're not the first line of defence against drowning. You are.
"Lifeguards are not babysitters," Ms King said.
"The purpose of lifeguards is to keep watch over the entire pool. They have the skills for worst-case scenarios – they're trained for spinal rescues, major first aid emergencies, CPR, defibrillation – they're there as our last resort. What they are not doing is focussing solely on your child.
"A lifeguard has no knowledge of your child's swimming ability or whether they've had any lessons or practice, but you do. When it comes to your child and their capability and confidence in the water, you're the expert.
"And if you have trouble watching one or two kids, imagine being a lifeguard and having to watch over fifty. Lifeguards need parents and carers to take care of their own children so they can focus on keeping the pool safe for everyone."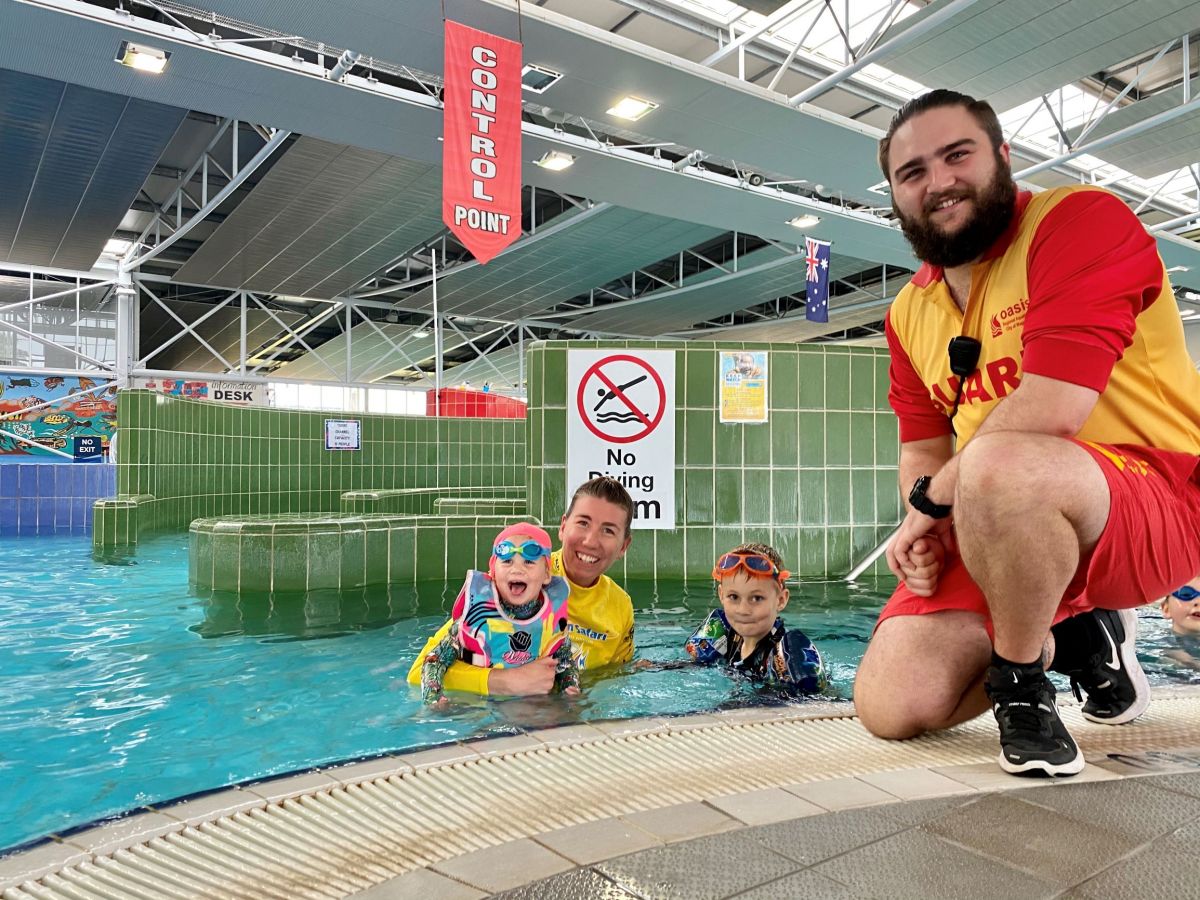 The risk of distraction
A common contributing factor in child drownings in Australia is distracted adults. It's a tragic occurrence that Ms King has encountered in her time in the aquatic industry, and something that motivates her to help educate Wagga's water-loving residents.
"Tragically, children have drowned at public pools while lifeguards have been on duty," Ms King said.
"Their parents were distracted, the lifeguard was busy, and no one has seen them slip beneath the water – seconds later it's too late. If parents and carers work with our lifeguards by staying focused on their own children, together we can avoid a similar tragedy."
Enjoy the water together
A supervision swim enables parents and carers to pay $6.50 for an adult swim with children aged 5 years and under entering for free. Family passes, for two adults and three children, are just $15.
"Come in your swimmers, ready to get in with your children," Ms King said.
"Engage with them and play in the water together, rather than sit on the side looking at your phone. Your kids will learn so much from you, and you'll be having fun while keeping them safe."
Find out more about Royal Life Saving Australia's Keep Watch program at oasiswagga.com and royallifesaving.com.au
How to keep watch
Be prepared.
Have everything you need before getting into the water, such as towels and dry clothes.
Be close.
Stay within arm's reach of your child.
All of your attention.
Focus on your child, get into the pool and play with them.
All of the time.
Stay with your child the entire time. Never leave them alone in the water or in the care of an older child.