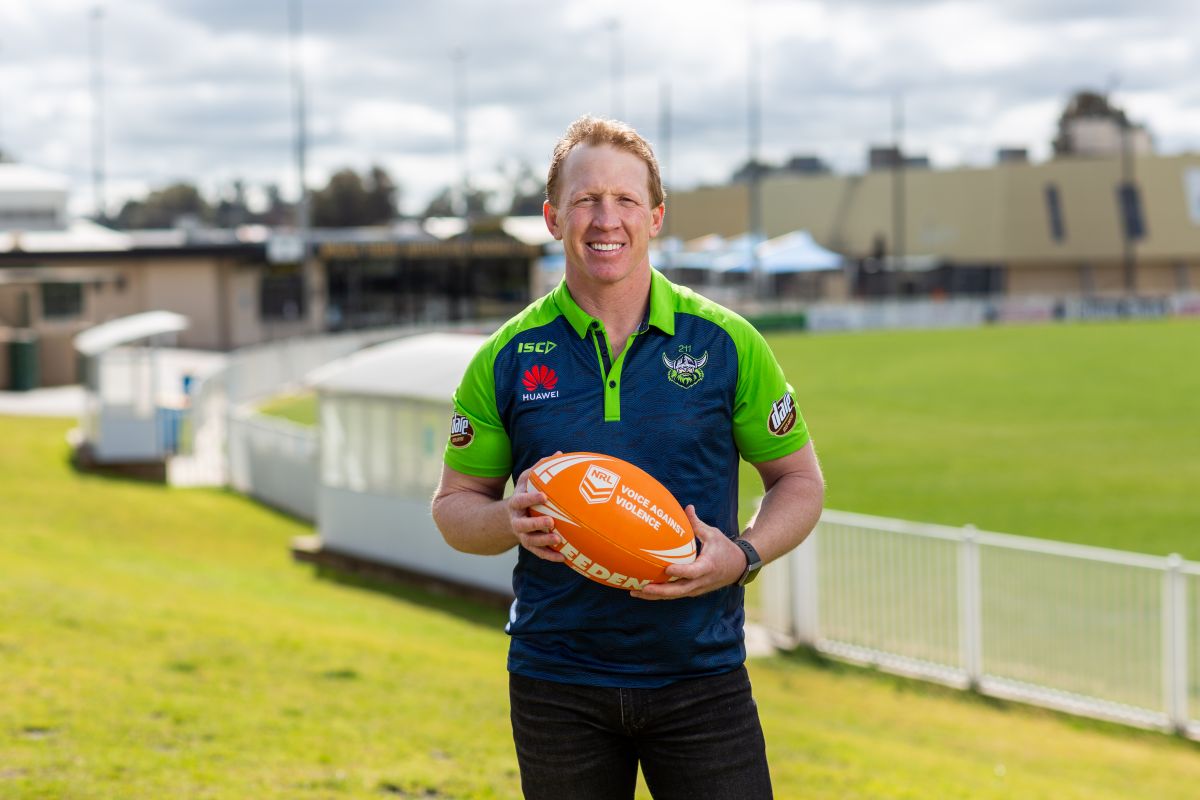 ---
Community
Rugby league role model lends voice against violence
Published: 16 Oct 2020 12:57pm
Canberra Raiders' former captain Alan Tongue is back in Wagga Wagga next week to deliver the NRL's Voice Against Violence workshops at Wagga Wagga City Council and two local schools.
The workshops will focus on empowering community members to stand up, speak out, and take action to prevent violence against men, women and children.
Students from Shepherd's Park School and Kooringal Public School along with staff from Wagga Wagga City Council will attend the workshops which aim to increase awareness and understanding of gender-based violence.
Kooringal Public School students will participate in the Inspire Respect workshop and learn about principles of respecting self and others as a fundamental value in developing and sustaining positive relationships with others.
The workshops are part of theDVproject:2650 aimed to educate the community on the causes of violence against women and their children, promote gender equality and respect, and challenge rigid gender roles and stereotypes.
Equity Project Manager Maryna Bilousova said she was delighted to welcome Mr Tongue back to work with different community groups.
"To make genuine change in Wagga Wagga we need to encourage our young people to use their voices and influence to be part of the wider solution," Ms Bilousova said.
"The NRL Voice Against Violence workshops that Alan delivers encourages participants to challenge their attitudes and behaviours, which enable violence against girls and women to continue.
"The workshops are all about promoting respectful relationships, but in a way that is conversational and informative. Participants leave feeling empowered to speak up against violence towards women and disrespect."
The workshops use rugby league drills to educate and raise awareness of how gender inequality and disrespect lead to domestic and family violence.
theDVproject:2650 and Council's Equity and Respect team is funded through NSW Government and is delivered by Wagga Wagga City Council in partnership with Wagga Wagga Women's Health Centre.
You can learn more about the NRL's Voice Against Violence program here.