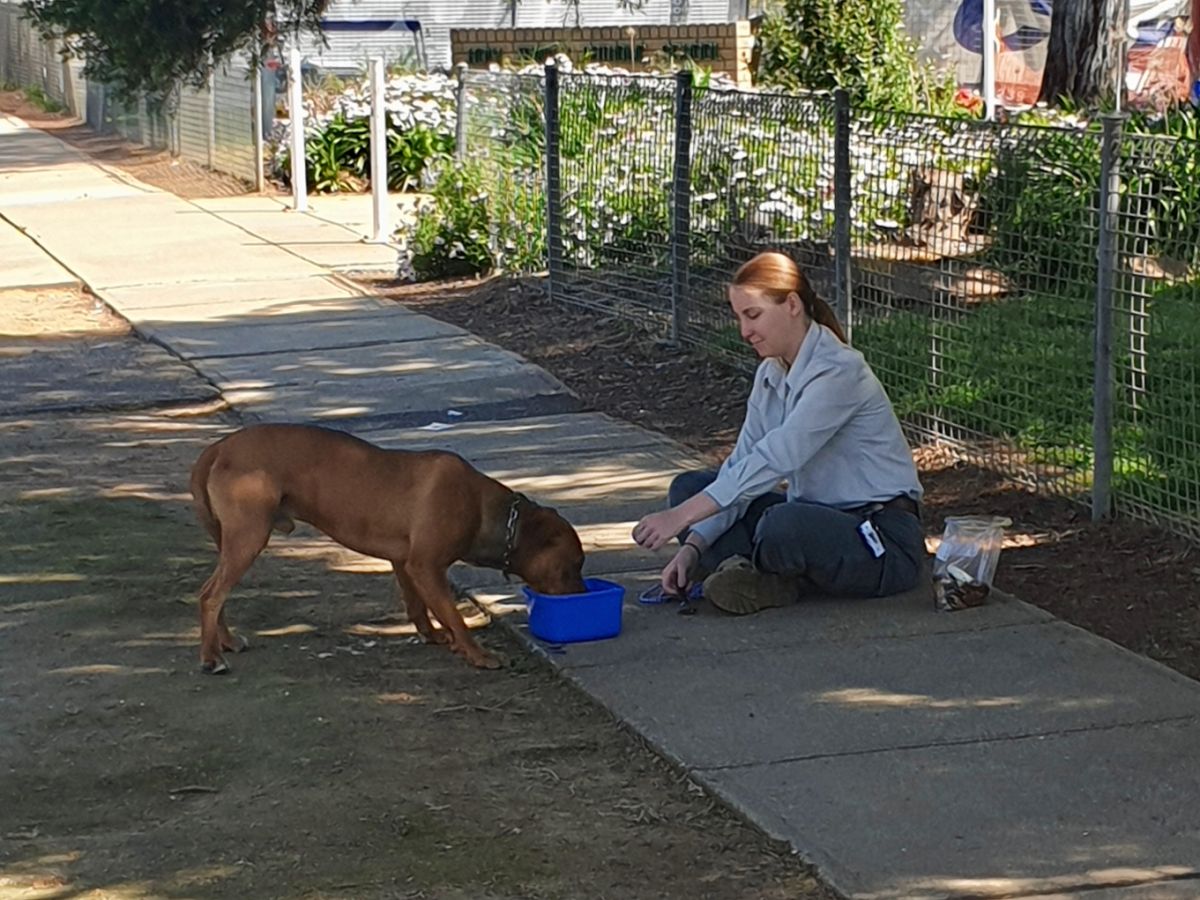 ---
Community
Zeus gets new home and name after ranger's rescue
Published: 16 Oct 2020 10:37am
Red Dog was on the run with nowhere to go before Wagga Wagga City Council rangers came to his rescue on a busy suburban street recently.
But the story doesn't end there. A few weeks after being taken to Glenfield Road Animal Shelter – and having his story featured in last week's issue of Council News – Red has found a new home after being adopted by a Wagga family.
And from all reports he's settling in well. He even answers to his new name "Zeus".
Julie McPhail, Council's Animal Welfare Supervisor at the Glenfield Road Animal Shelter, said the story of Zeus is the best outcome for rangers and staff at the shelter.
"It's always great to see a nice ending to stories like this one," Ms McPhail said.
"It was a terrific team effort, and a huge shout out to Courtney (Council ranger) who did a fantastic job with the dog on the day. She put in the time and got the reward of his trust and ultimately he was taken into a safe and secure environment here at the shelter.
"He was at great risk of being hit by a car before Courtney stepped in and spent the time to ensure everything ended well."
Community members interested in adopting an animal can visit the Glenfield Road Animal Shelter, open Monday-Saturday, 1pm-4.15pm.
For more information visit the GRAS page on Council's website.