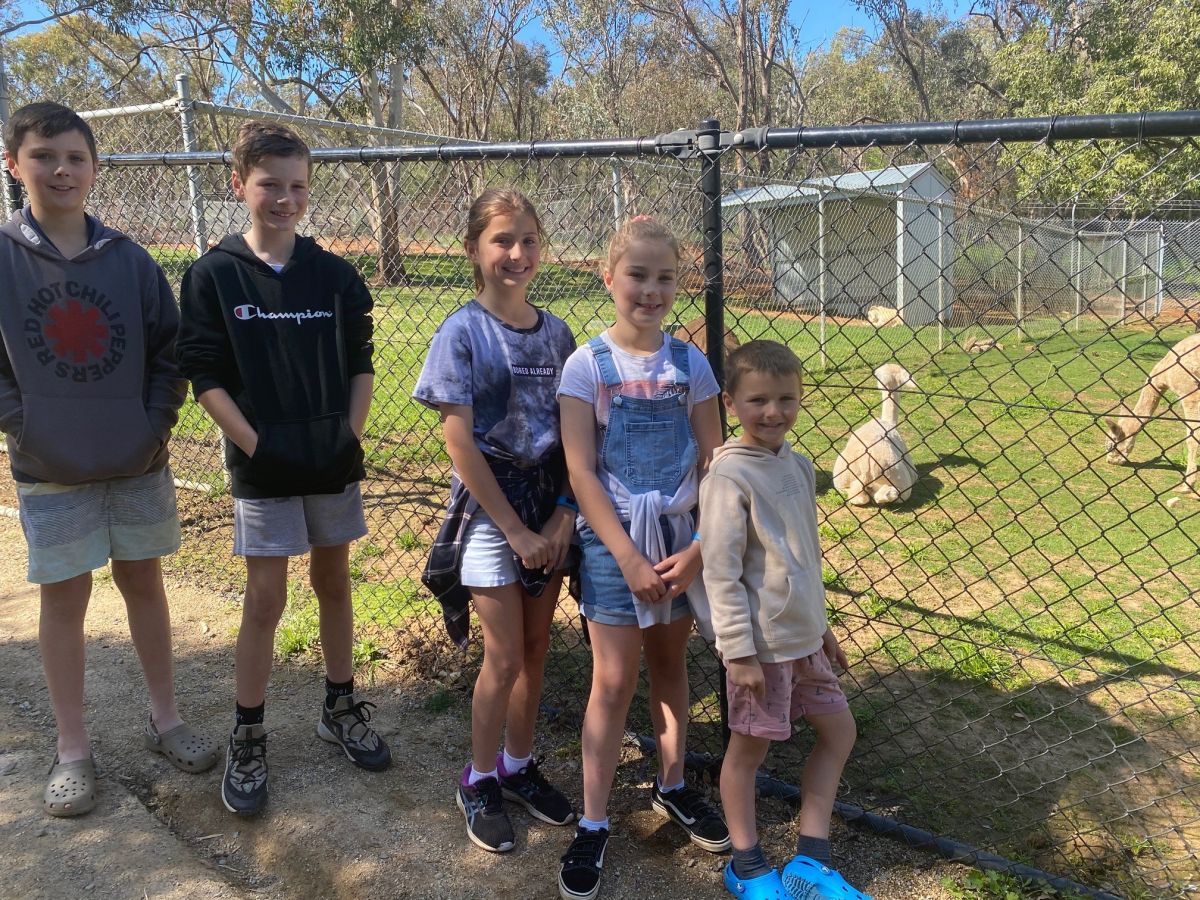 ---
Events & Tourism
Get out & about: plenty of school holiday fun in Wagga
Published: 30 Sep 2020 4:33pm
We may be at the half-way point of the Spring school holidays, but there are still plenty of activities and events happening across Wagga Wagga to keep residents of all ages entertained.
Visit Wagga's Spring Jam 2.0 Hike + Seek adventure kicked off on Monday 28 September with five new challenges and locations in the city to explore each day.
Visitor Economy & Events Coordinator Fiona Hamilton said the Hike + Seek offering these holidays has been designed following the cancellation of the family friendly Spring Jam festival due to the Covid-19 restrictions on public gatherings.
"It takes you to some of the city's beautiful parks and open spaces, like the Botanic Gardens, the Victory Memorial Gardens and Visitor Information Centre, and the new Gobbagombalin Jump Track," Ms Hamilton said.
"It's a lot of fun. You set out on foot and gather clues, earn points and for one special challenge you can even collect a tasty reward for your efforts."
Head to the Visit Wagga Wagga website to find out more and download the Hike + Seek app.
The Wagga Zoo & Aviary will be open daily from 9am-4pm for the remainder of the school holidays, so why not drop in to see new arrival, Marquis the miniature donkey, and all the usual suspects of the four-legged, furry or feathered kind.
The zoo now has a QR code entry system at the gates, so you will need to bring along a mobile phone to sign in.
From animals to insects, and Wagga City Library's School Holiday Program is 'Bee Gardens'.
Visit the library to pick up a free 'Make at Home: Bee Garden' kit, borrow one the Library's bee-themed books or learn more about waggle dances, buzz pollination and bee hotels, through a series of short videos.
The links can be found on the 'all-about-bees' page on the Wagga City Library website.
Intensive swimming lessons will be running at the Oasis Aquatic Centre from Tuesday to Friday, 6-9 October. Bookings are essential, so please phone 6926 9390.
The Museum of the Riverina's Historic Council Chambers site currently has two exhibitions, old:New and Care Factor: stories from the home and hospice, while at the Wagga Wagga Art Gallery, it is your last chance to see Dead Reckoning, Soundscapes and Rembrandt to Picasso: Five Centuries of European prints, which all finish on Sunday 11 October.
Both the Museum and Art Gallery will open their usual hours, from Tuesday to Saturday, 10am-4pm, and Sunday 10am-2pm.
Our Visitor Information Centre on Tarcutta Street will also be operating its normal hours - Monday-Friday, 9am-5pm, Saturday 9am-4pm, and Sunday 9am-2pm.
For the first time, it is hosting a Driver Reviver stop over the long weekend, offering coffee, tea and biscuits to travellers.
"If you have family or friends who'll be passing through Wagga this long weekend, tell them to stop in and have a break at the Visitor Centre," Ms Hamilton said.
"They can enjoy a free tea, coffee and snacks while meeting our knowledgeable Visitor Information Centre staff and learning more about our city's attractions and experiences."