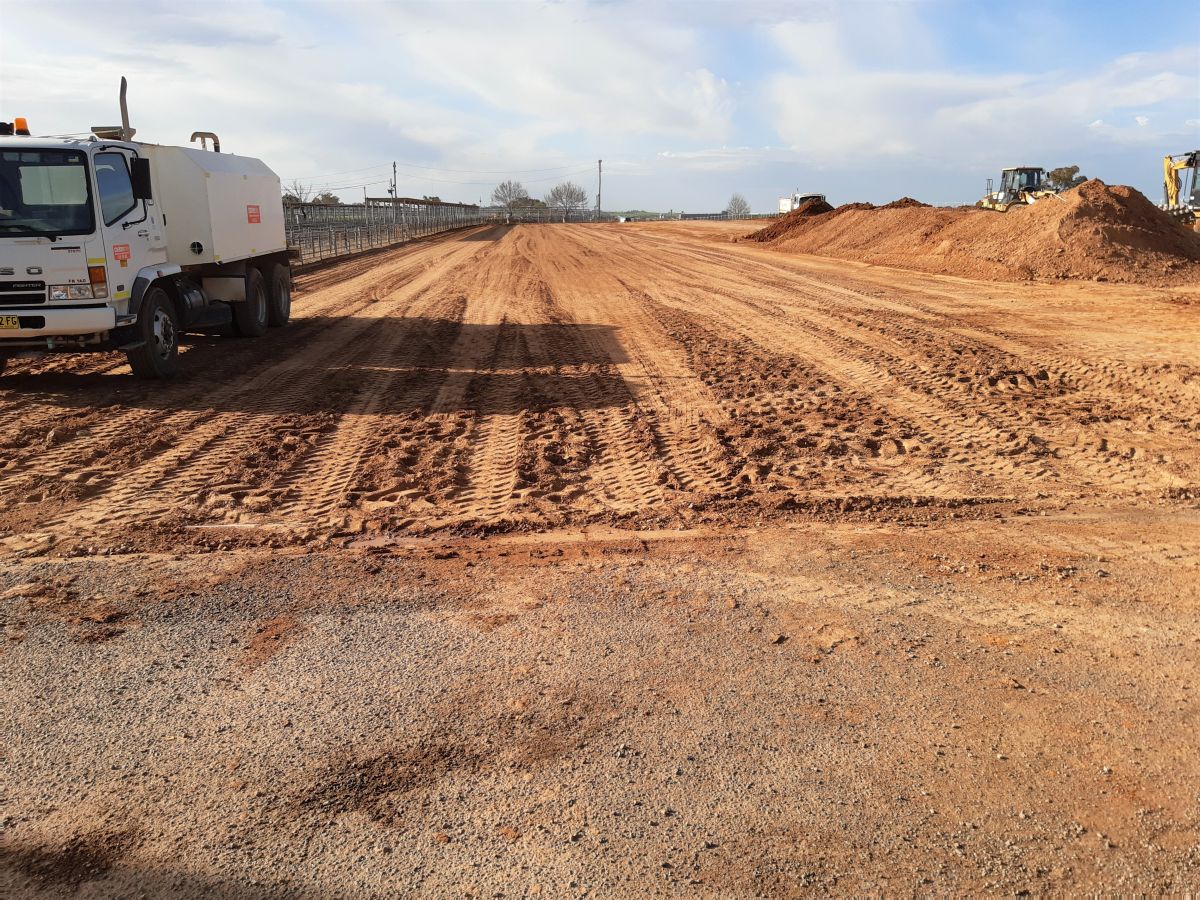 ---
Projects & Works
Shade sails and big trucks: LMC upgrade continues
Published: 25 Sep 2020 2:14pm
Earthworks are underway at Wagga Wagga City Council's Livestock Marketing Centre (LMC) as part of the $2.2M project to upgrade the sheep yards and increase sale day capacity.
Civils works are being undertaken in preparation for the construction of new sheep drafts, stacking pens and delivery pens. Additionally, new drainage will be installed together with new ramps, the works increasing the sheep selling facility by 20 per cent.
Project Coordinator Kym Holbrook said retractable shade sails would also be constructed over a section of the new yards.
"As our summers are getting hotter, it's important we have shelter available," Mr Holbrook said.
"The shade sails will be ideal for the yards – they'll be out all summer and can be retracted in winter, allowing the ground to dry out so the livestock are standing on a firm surface."
Ramps will be added to the new yards, with a slight difference to the facility's original ramps.
"We're putting the new ramps in on an oblique angle, as we're seeing an increasing number of big trucks coming in," Mr Holbrook said.
"It's a trend that's happening right across the country. Obviously bigger trucks can carry more stock, so we need to ensure the LMC can handle vehicles of that size. At the moment, when they back up to a straight ramp to unload, they block the road.
"Having the new ramps on an angle will allow those big trucks to unload while keeping the road clear for other vehicles to move freely around the facility."
The Livestock Marketing Centre upgrade is expected to be completed in late December 2020, weather permitting.