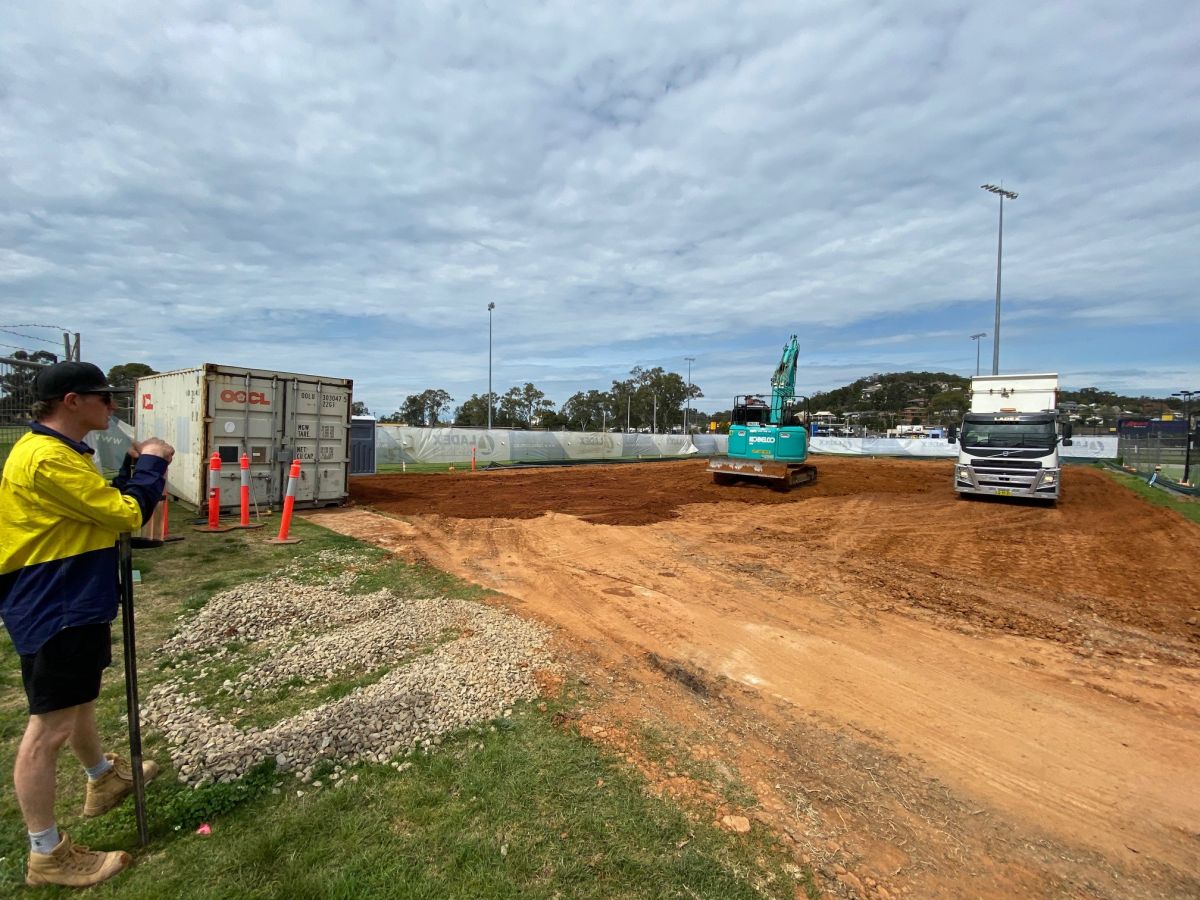 ---
Parks & Recreation
Solid foundations: Bolton Park amenities project progresses
Published: 18 Sep 2020 10:56am
Preparation works are progressing for the new amenities block at Bolton Park, with the building base expected to be completed by the end of this week.
The new amenities block will house four change rooms, an adult-accessible lay down change facility, public toilets, canteen, office and storage rooms, replacing the existing ageing facility.
Project Coordinator Kym Holbrook said contractors were gradually building up the base the completed building would stand on.
"We're building each layer in 300 mm sections," Mr Holbrook said.
"After each layer is compacted, we density test it, then put down the next layer. It's a slow process, but it's important to get it right.
"We have adult-accessible lay down change facilities going in, so it was critical we built close to the carpark to improve access. It's also close to Livvi's Place, which will be helpful for families. It was important to build the facility where the community needed it."
After completion of the building pad, work will begin on the foundations, electrical and plumbing works. The team are expecting to complete the block work by early November, weather permitting.