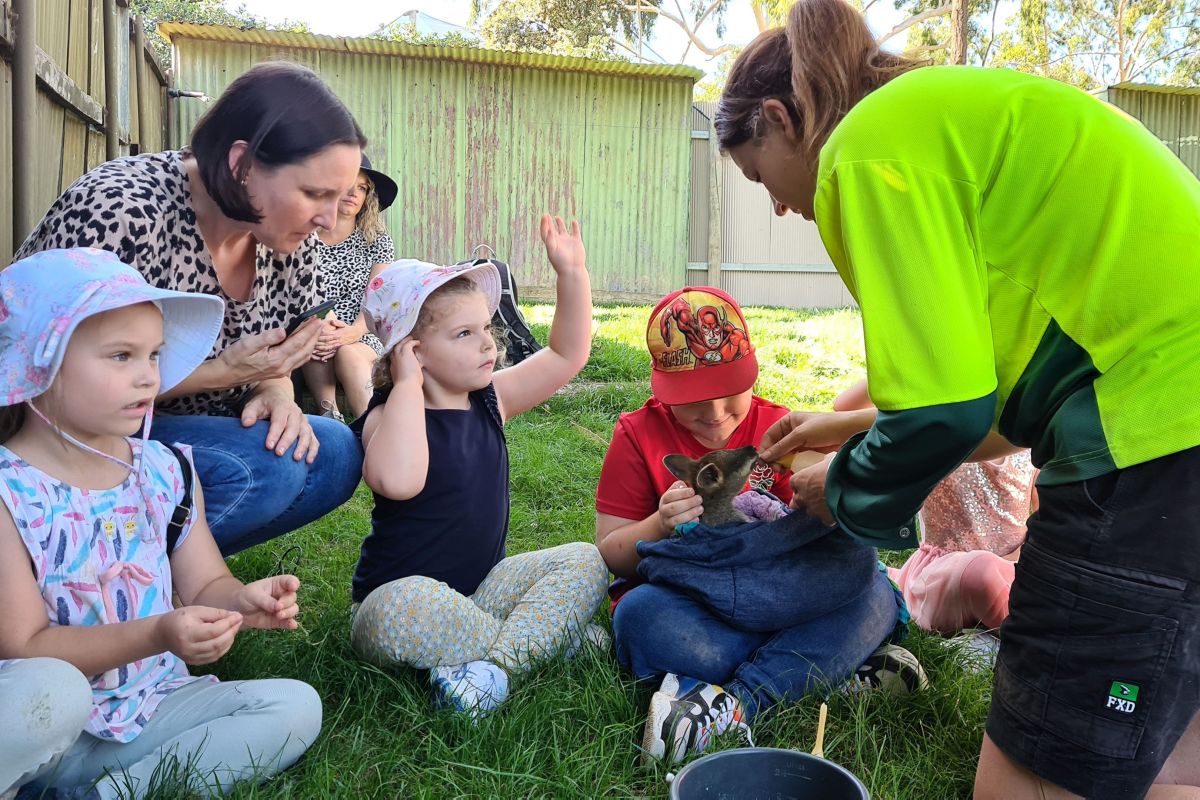 ---
Arts & Culture
A FRESH look at Wagga Zoo & Aviary
Published: 09 Apr 2021 8:55am
A group of youngsters and young at heart had the chance this week to get up close and personal with some of the native fauna at Wagga Zoo & Aviary as part of the FRESH 2021 program.
Presented by Wagga Wagga City Council, the month-long FRESH program creatively combines Seniors Festival and Youth Week celebrations.
Community Development Officer Victoria Lowe is encouraging people to take the opportunity to head out to one of the plethora of events on the calendar.
"Over the coming week, we will have some fantastic of talks, live music events, workshops, and tours for people of all ages and walks-of-life in Wagga Wagga," Ms Lowe said.
"This includes Australian rock music singer-songwriter, guitarist and composer Jack Ladder, who has long been regarded as one of Australia's most distinctive performers.
You can book a ticket to see Jack perform with local support Cello Riot on Friday night (16 April), or to attend his workshop,'An Introduction to the Subtle Art of Typography', on Saturday.
If you want to unleash your inner Bollywood star, book a spot at the 'Dance Through India Workshop' by Shyamala and Jes from Bindi Bosses, on Monday (12 April).
The FRESH 2021 'Discover the Zoo & Aviary' interactive tours are being held each Wednesday morning during April.
Zoo Curator Wendy McNamara said the first tour, held on Wednesday 7 April, was a big success.
"It's a guided walk around the zoo with one of the keepers, and then we spend a little time with our young swamp wallaby Kieran and, of course, Russell the wombat," Ms McNamara said.
"I think the kids especially enjoyed it and Kieran loves the extra attention and so does Russell.
"They also got the chance to meet two of the new group of five eastern grey kangaroos who arrived at the zoo last week.
"Noni, who's about nine to 10 months old, and Judd, who's just six months old, are still adapting to having quite so much attention, but I'm sure they're enjoying the cuddles."
The new kangaroos were all orphans and were hand-raised by a carer in Young, who has now donated them to the zoo.
The zoo tours are not the only FRESH 2021 activities being held at the Botanic Gardens Precinct during April, with horticulturalists from Council's parks team conducting tutorials each Thursday morning on plant propagation.
For details on these and other events on the FRESH 2021 program, visit wagga.nsw.gov.au/fresh or call the Visitor Information Centre on 1300 100 122.