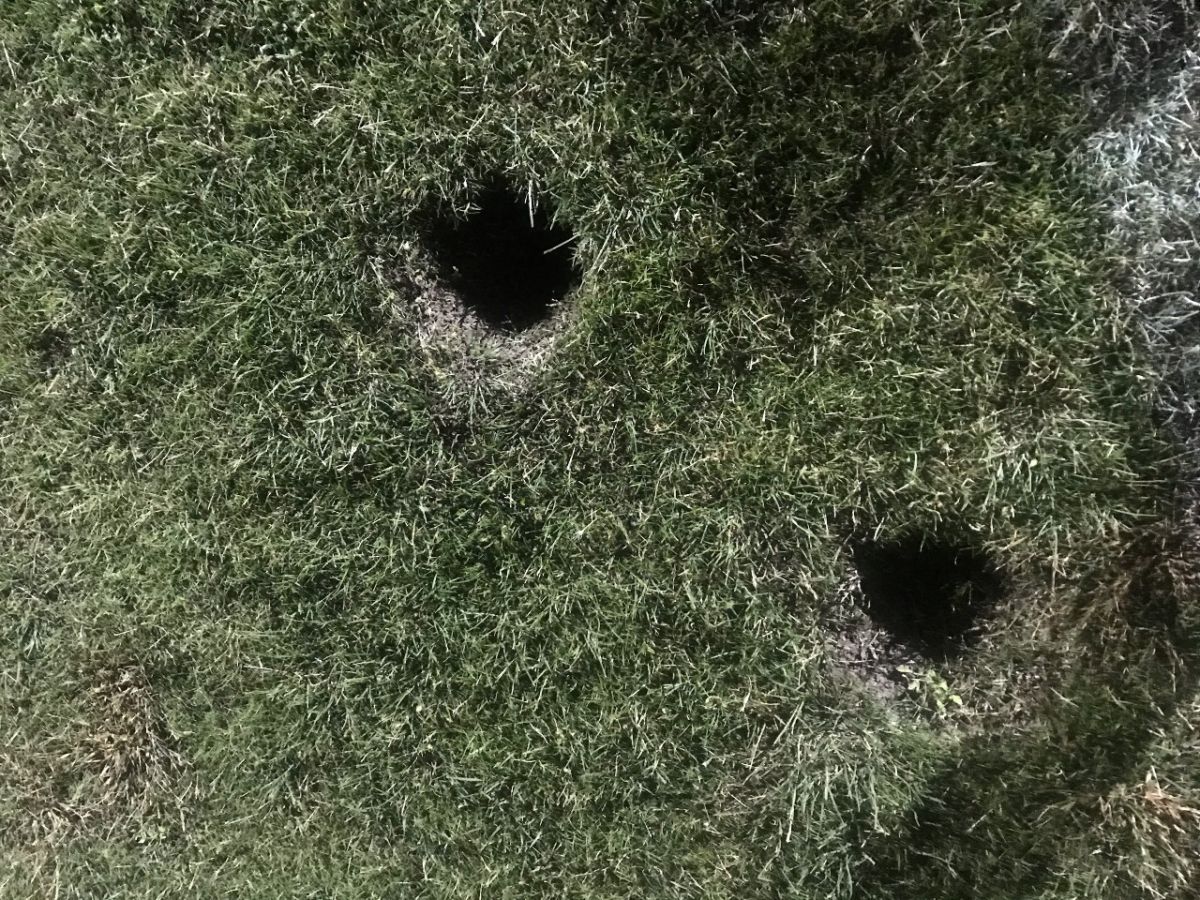 ---
Parks & Recreation
Holes in sportsgrounds cause for concern
Published: 30 Apr 2021 11:20am
Wagga Wagga City Council is again warning community members that digging holes in search of metal objects on sporting ovals and parks across the Local Government Area is against the law.
The warning comes after Council staff discovered a series of deep holes dug into the turf surface at Duke of Kent Oval.
"A number of holes have been found in Duke of Kent Oval," Manager Parks and Strategic Operations Henry Pavitt said.
"The damage has been repaired but the holes were hard to see and that makes the situation more dangerous for people using the fields."
The holes are approximately 10cm wide and a similar depth, posing a risk to those utilising the facility.
"It is a form of vandalism which Council takes seriously. It is a dangerous practise and we strongly advise those responsible to refrain from doing it," Mr Pavitt said.
"The holes were quite deep and there was the potential for someone to fall over and hurt themselves."
It is believed the holes are being created by would-be "treasure hunters", searching for different objects with the help of metal detectors.
Council is seeking the help of community members to be on the look-out for any unusual activity on sportsgrounds and to report it to Council.
This isn't the first time Council has discovered holes of this nature dug into sporting ovals around the city.
As with the majority of sports and hobbies, budding detectorists are advised to adhere to certain guidelines, ensuring they are operating safely and legally.
Detectorists must seek permission before using their devices on private land and are encouraged to seek information from Council about areas that may off limits.
People are reminded the Code of Conduct, available on Detectors Down Under, highlights the need to fill in any holes made while using metal detectors.
Members of the public who believe someone is operating a metal detector on a Council-operated-facility is encouraged to phone Council's Call Centre on either 1300 292 442 or (02) 6926 9100.