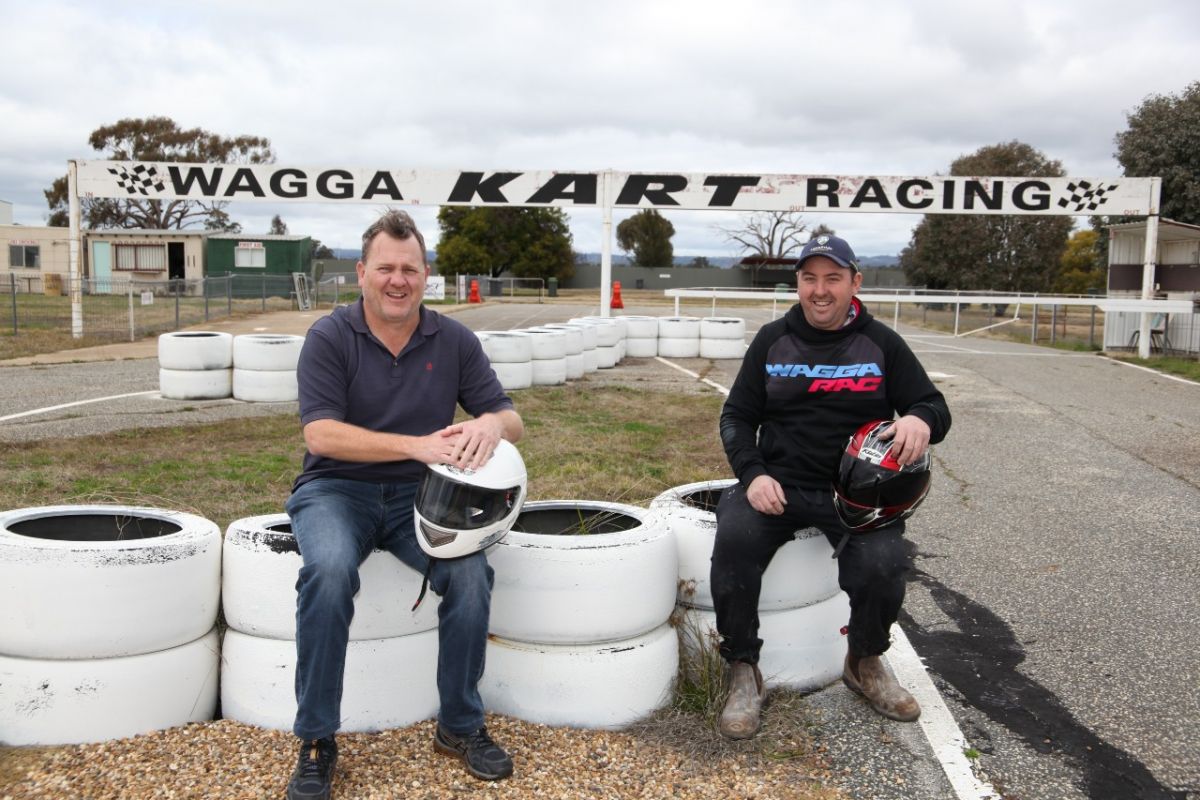 ---
Projects & Works
Kart track upgrade a 'game changer'
Published: 06 Aug 2021 11:02am
Kart racers can soon look forward to competing on an upgraded track in Wagga Wagga after the green light was recently given to the project.
Wagga Wagga City Council has accepted $407,407 in funding from the NSW Government for the upgrade of Wagga and District Kart Racing Club's track.
The club will partner with Council to complete the works in a similar arrangement where Council has worked with other sports associations, such as rugby league, hockey and tennis, to complete upgrades at local facilities.
Council's Strategic Recreation Officer Peter Cook said discussions with the kart club over the past 12 months around the condition of the track has resulted in a successful grant application with the Office of Sport's Regional Sport Facility Fund to progress the works.
"The focus was on the asphalt surface which has significantly deteriorated over time and recently reached a point where the club's track racing licence was not renewed," Mr Cook said.
"It's another example of Council partnering with a sporting body to deliver community infrastructure.
"These include the construction of additional seating and change rooms at McDonald's Park, the upgrade of the tennis courts at the South Wagga Tennis Club and a new synthetic surface at Jubilee Park hockey fields.
"These projects have delivered excellent value for Council funding and have produced high quality venues post development. This delivery model has also provided improved ownership and community participation."
Club president Trent Martin said the funding opportunity was a "game changer" for the club.
"We had reached a point where we had to make some serious decisions about the future of the club and then we secured this grant which helped make those decisions a lot easier," Mr Martin said.
"We see a promising future for karting in Wagga Wagga because it's a great location and has the potential to attract top level competitions. Now that we've got the money to upgrade the track, we can make that happen.
"We've worked closely with Council to put together a funding application and now that's been successful the club is keen to project manage the upgrade and get real value from every dollar."
Image: Council's Strategic Recreation Officer Peter Cook (left) and Wagga and District Kart Racing Club president Trent Martin discuss upgrades to the track after receiving funding through the Office of Sport's Regional Sport Facility Fund.