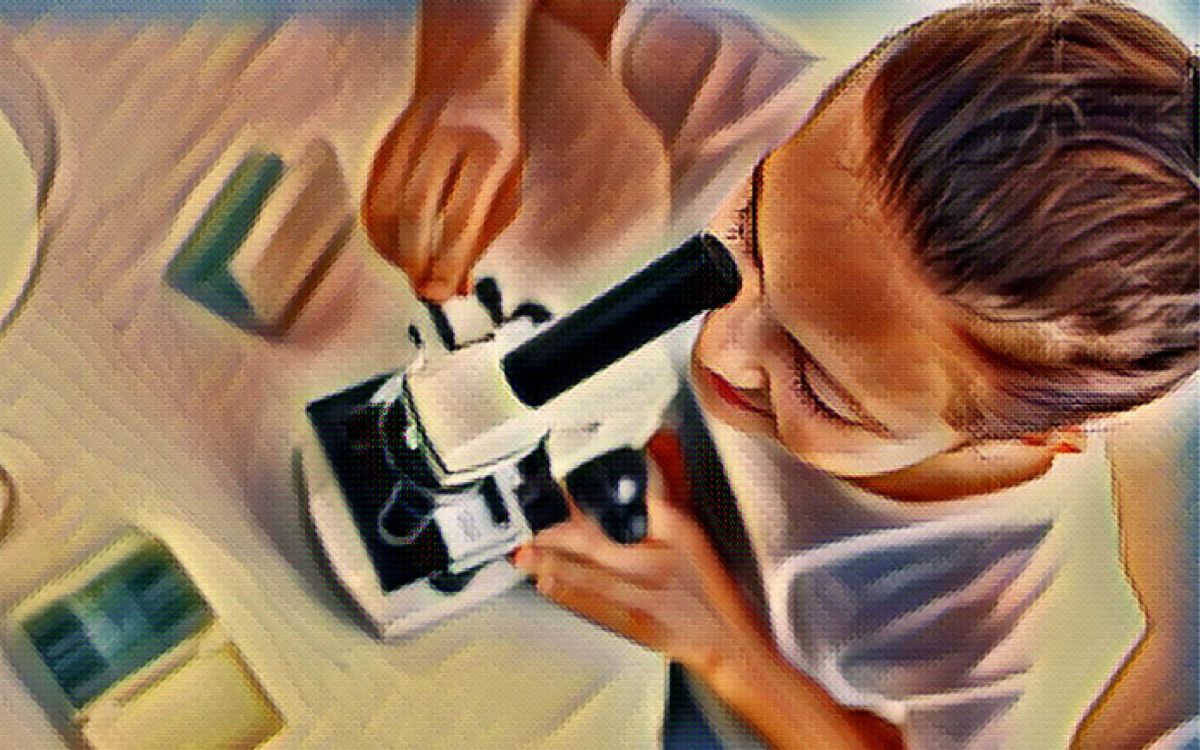 ---
Community
Library celebrates wonderful world of science
Published: 12 Aug 2021 5:55pm
The wonderful world of science is back at Wagga Wagga City Library with classes in scientific drawing and an at-home Virtual Reality experience highlighting this year's Riverina Science Festival.
The festival runs from 14-21 August and promises to captivate the minds of budding scientists with a passion for learning.
The library's Team Leader Programs, Promotions and Partnerships Christine Bolton said the library is joining the rest of Australia in celebrating National Science Week.
"The festival promises to captivate both the budding and the seasoned science fan with events and activities for all ages," Ms Bolton said.
Charles Sturt University (CSU) Associate Professor Shokoofeh Shamsi will run two classes in scientific drawing on Saturday 14 August at 10am and 2pm.
As a scientist and an artist, Shokoofeh specialises in capturing the morphological features of parasites.
Participants in this class will create a portrait of a nematode while learning about the science of the specimen captured under their microscope.
The library also invites Riverina primary school teachers and homeschool parents to attend 'Teach the Teacher', a workshop run by Celia Connor who lectures in biology and environmental sciences at CSU.
Participants will learn practical tips to bring STEM (Science, Technology, Engineering & Maths) to life for primary school students.
"We are hoping to break the glass ceiling that exists for children from disadvantaged backgrounds and female students, who may not always envision themselves in science-related careers," Celia said.
These events and activities are made available through a Federal Government Inspiring Australia National Science Week Grant of $12,500 and partner organisations that comprise the Riverina Science Hub.
For bookings, more information and many other events in the Riverina Science Festival, visit the Wagga Wagga City Library's 'What's On' page at waggalibrary.com.au, phone 6926 9700, or talk to library staff. Places are limited so book now to avid disappointment.
What's On – Riverina Science Festival
Join Parasitologists Associate Professor Shokoofeh Shamsi to create a portrait of a parasite all while learning about the science of the specimen captured under the microscope.
Learn how one microscope, school yard treasure and Science Lecturer Celia Connor activated STEM learning for a cohort of primary school students. The microscopic images taken by participating students will be on display at Wagga wagga City Library from 14 August- 3 September.
Pre-schoolers can participate in Science Encounter & Experience for Kids (SEEK) designed for inquisitive pre-schoolers it will be held in the Children's Area of the Wagga Wagga City Library with year 10 Science students from the Riverina Anglian College. Children will be provided with take home instructions to repeat experiments at home
Go on a blind date with a mystery scientist when you livestream with quizmaster and Sydney University science communicator Tom Gordon. Tom will be joined by local celebrities Dane Simpson, Jamie Way and Sally Bryant as they all try to figure out who the secret scientist is and what they do in and out of the lab.
Explore our solar system, with science communicators Professor Alan Duffy and Dr Rebecca Allen, when your smartphone and a SCiVR Headset create a virtual universe in your lounge room! Don't forget to drop into the Library to collect your FREE Mini VR headset and instruction pamphlet to fully activate your 3-D virtual space experience.
ErinEarth and Sustainable Wagga Wagga Horticulturalist and educators from ErinEarth have created a region specific instructive video to inspire community members to create and develop a native garden with positive environmental impact.