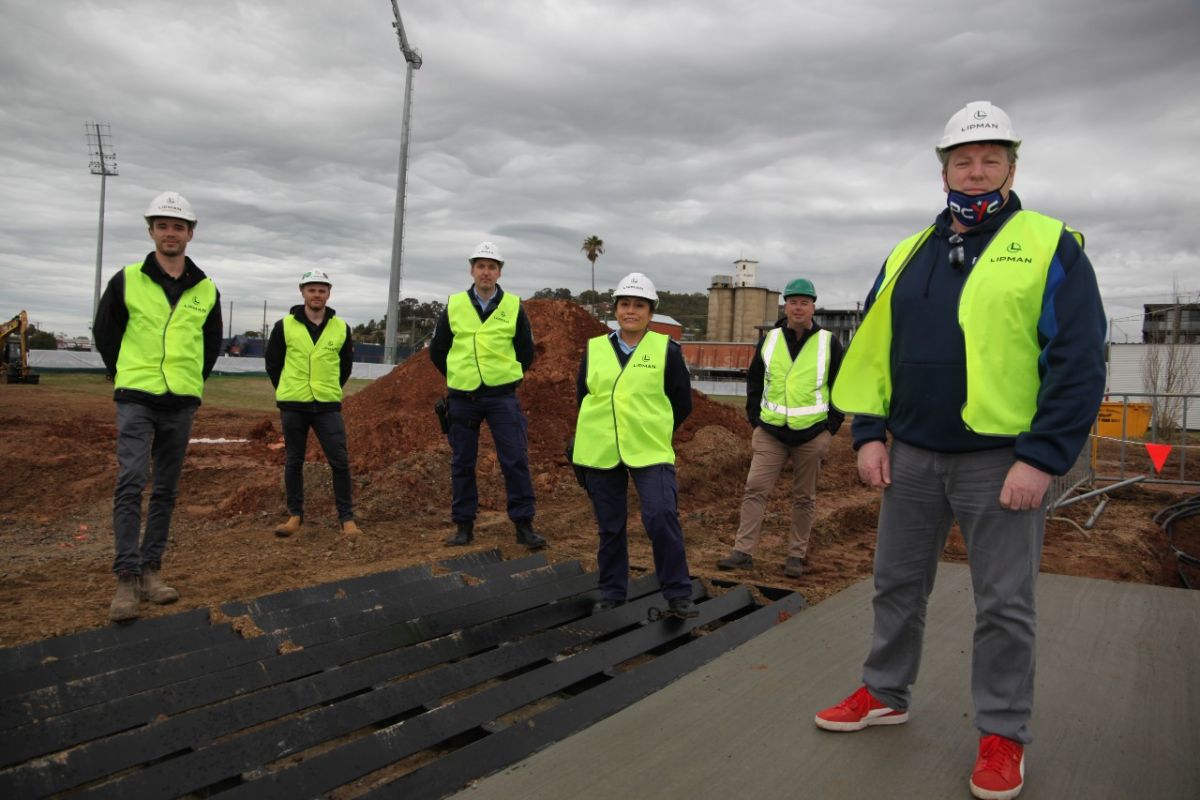 ---
Projects & Works
PCYC building gets set for a start
Published: 06 Aug 2021 11:06am
Early works on the $23 million Police Citizens Youth Club (PCYC) building in Wagga Wagga has marked the start of the new facility which forms part of the Bolton Park Masterplan and redevelopment.
Wagga Wagga City Council has contributed $3 million in funding to the project with the Federal and State governments contributing $10 million each.
PCYC will move from its Gurwood Street headquarters, which was built in the early 1960s, to the new building when it's expected to be completed in late 2022.
Council's Strategic Asset Planner Ben Creighton said the preliminary works were a good indication the Fitzhardinge Street site would soon be buzzing with activity as construction on the main building is set to start.
"The impressive building is a key part of the Bolton Park Masterplan which is a 20-25 year vision for this important sporting precinct," Mr Creighton said.
"It was a significant breakthrough to have all three levels of government come on board for this development which is going to be a massive benefit to the community.
"The PCYC is well known for its work in the community with local youth and to have a state-of-the-art facility like this one, which will offer traditional sports and new technology concepts to the city's youth, is just fantastic.
"We're hoping to see construction start in the very near future."
PCYC Manager Wayne Flood said a new and updated building provided the opportunity for the organisation to expand its programs and offer local youth a greater selection of activity.
"We're very thankful to have received this funding which will provide a new building and so many opportunities for local youth," Mr Flood said.
"Our building in Gurwood Street has served its purpose for many decades … this project will allow us to take PCYC to a new level in Wagga Wagga."
Image: Checking over the site for the new PCYC in the Bolton Park precinct are (from left) Lipman Constructions' Dylan Edwards and Mitchell Jeffries, NSW Police Sergeant Scott Holbutt, Senior Constable Zarina Munguia, Council's Strategic Asset Planner Ben Creighton and PCYC Manager Wayne Flood.