---
Events & Tourism
Christmas in a Kombi! Santa on tour to our suburbs
Published: 08 Dec 2021 12:58pm
Santa & Mrs Claus will swap their sleigh and reindeer for a vintage Kombi van so that they can jingle their way around the suburbs of Wagga Wagga on Wednesday 22 December as part of Council's 2021 Christmas program.
Visitor Economy & Events Coordinator Fiona Hamilton said the Santa Trail will be a fun way for the community to come together in their local neighbourhoods just before Christmas.
---
---
"While Santa is very busy at this time of year, he just loves the Wagga Wagga community and wanted to take the time to come out and meet everyone," Ms Hamilton said.
"He and Mrs Claus will have plenty of gifts and lollies to hand out to the kids.
"We are hoping families will come out in their favourite Christmas themed outfits to welcome Santa and Mrs Claus into their neighbourhood."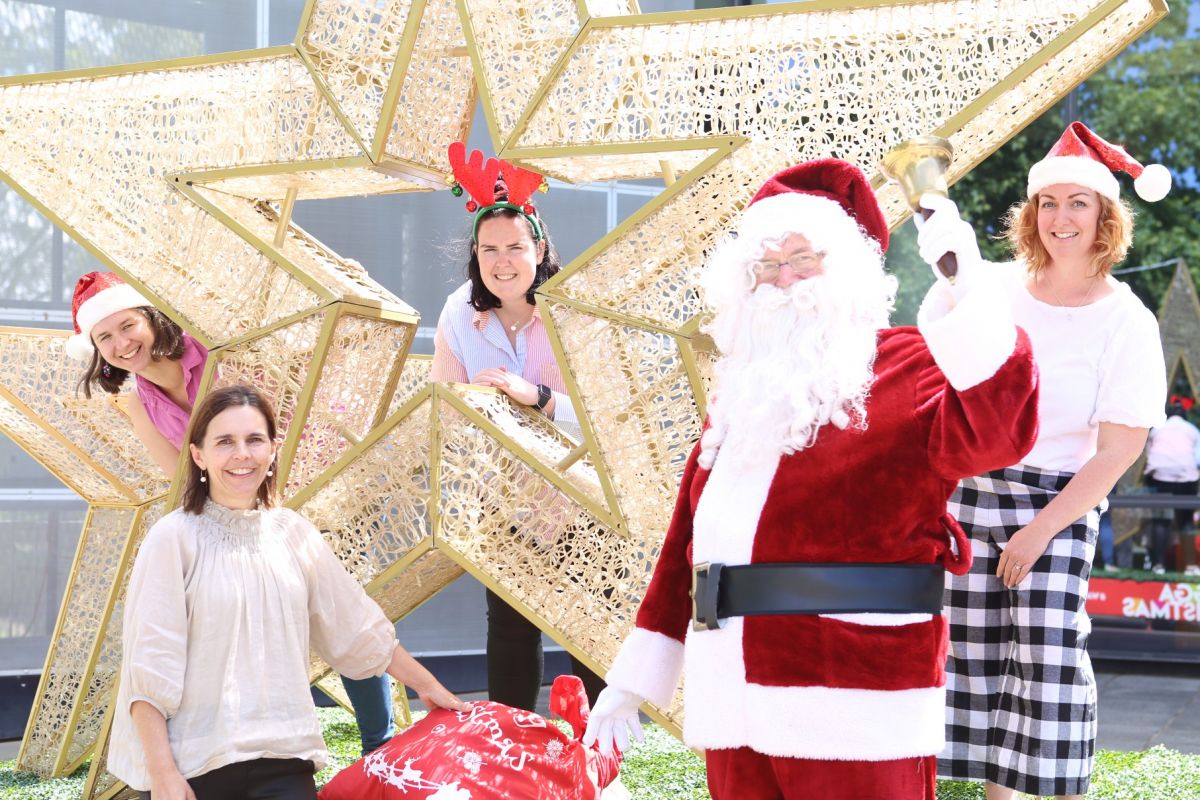 Travelling in the Kombi, Santa and Mrs Claus will begin their journey at the Visitor Information Centre just after 4pm and head to Gobbagombalin Park, Chambers Parks in Tolland, Henwood Park in Kooringal and then onto the Botanic Gardens in Turvey Park.
Each location will have community activations for the public to participate in including performances from local dance groups, and music and food offerings.
Council is keen to hear from community groups that would like to participate at any of the Santa Trail locations.
In addition to the Santa Trail, Council has been busy rolling out its 2021 Christmas decorations along Baylis and Fitzmaurice streets as well as the annual Christmas flags, tree guards and bin covers.
"Come and get a selfie in front of the trio of Christmas stars installation that lights up at night – located at Civic Centre forecourt – or head across to the Victory Memorial Gardens and sit under the huge Cyprus pine tree covered in fairy lights," Ms Hamilton said.
"We have also installed the traditional Christmas manger in Civic Arcade just outside the entrance to the library and new permanent fairy lights in Fitzmaurice Street to enhance the streetscape and create further vibrance in this precinct.
"A Very Wagga Christmas 2021 video has also been produced showcasing our great city and fun things to do over the holidays for locals and visitors to the city to enjoy."
For further information about the 2021 Christmas program and Santa Trail, visit wagga.nsw.gov.au/christmas
Santa Trail Stops
Location
Time
Visitor Information Centre (start)
Depart: 4.10pm
Gobbagombalin Park, Gobbagombalin
Arrive: 4.20pm
Depart: 4.40pm
Chambers Park, Tolland
Arrive: 4.55pm
Depart: 5.15pm
Henwood Park, Kooringal
Arrive: 5.25pm
Depart: 5.45pm
Botanic Gardens, Turvey Park (Last stop)
Arrive: 5.55pm
Depart: 6.15pm