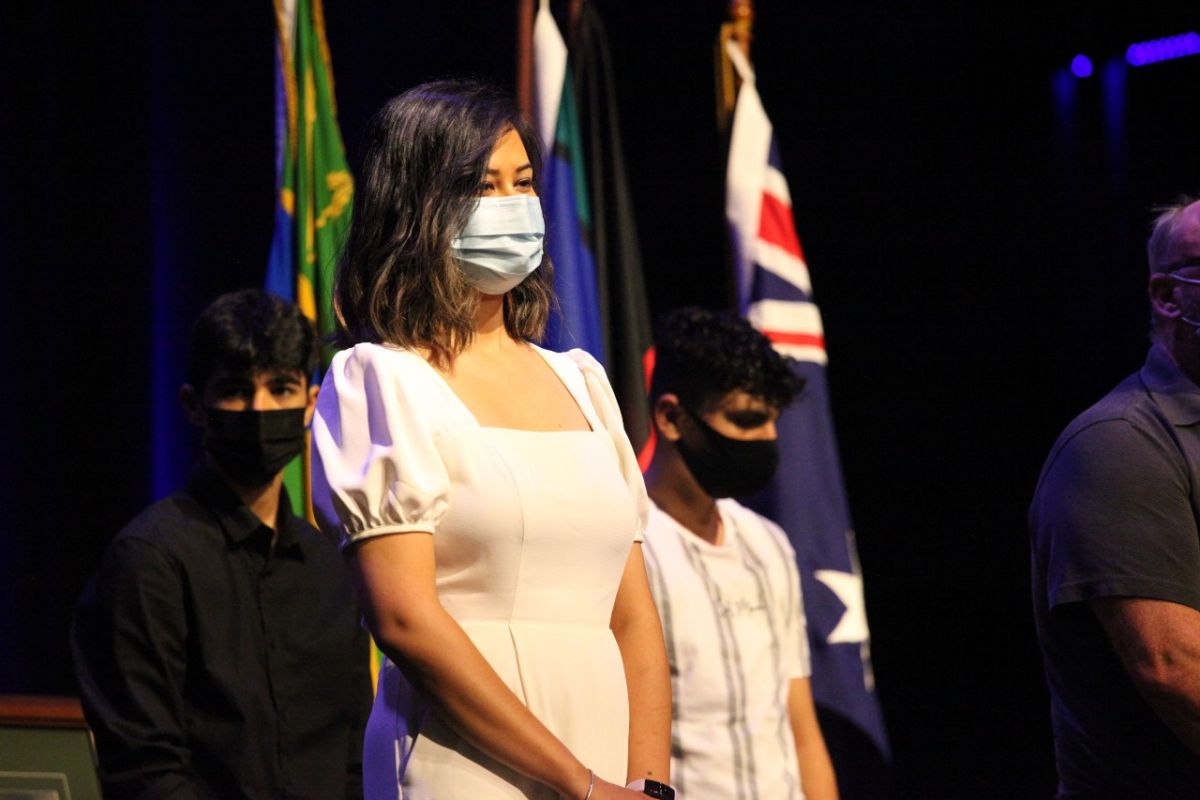 ---
Community
City welcomes new Australian citizens
Published: 03 Dec 2021 11:50am
The Wagga Wagga community welcomed 41 new Australian citizens to the city this week with the first in-person Citizenship Ceremony taking place in more than three months.
There were 36 people who took the pledge to become an Australian citizen along with five children who received their Australian Citizenship at a ceremony at the Civic Theatre on Wednesday (1 December).
Countries of origin included Canada, Egypt, India, Iraq, Myanmar, Nepal, New Zealand, Philippines, South Africa, Sri Lanka, Tibet, United Kingdom and Vietnam.
Mayor of the City of Wagga Wagga Cr Greg Conkey OAM, officiating over his last ceremony, said it was a great pleasure to have the in-person ceremonies return as a major part of the city's recovery from the pandemic.
"We continued to conduct ceremonies online over the past two months which was fantastic for those involved to receive their citizenship, but this is a very special occasion made even better by the presence of new citizens enjoying the moment with their family and friends," Cr Conkey said.
"This is one of the most rewarding events the city conducts and it has been an absolute pleasure to have welcomed so many new citizens to our city over the years."
There have been a total of 304 new citizens, including 63 children, welcomed to the city this year at 21 ceremonies.
Citizenship ceremonies in 2021:
Five in-person ceremonies were held in January (Australia Day), March, April, May and June with 125 new citizens, including 31 children.
Fifteen online ceremonies were held from 7 October to 10 November with 138 new citizens, including 27 children.
The last Citizenship Ceremony for 2021 was an in-person ceremony held on 1 December with 41 new citizens, including five children.