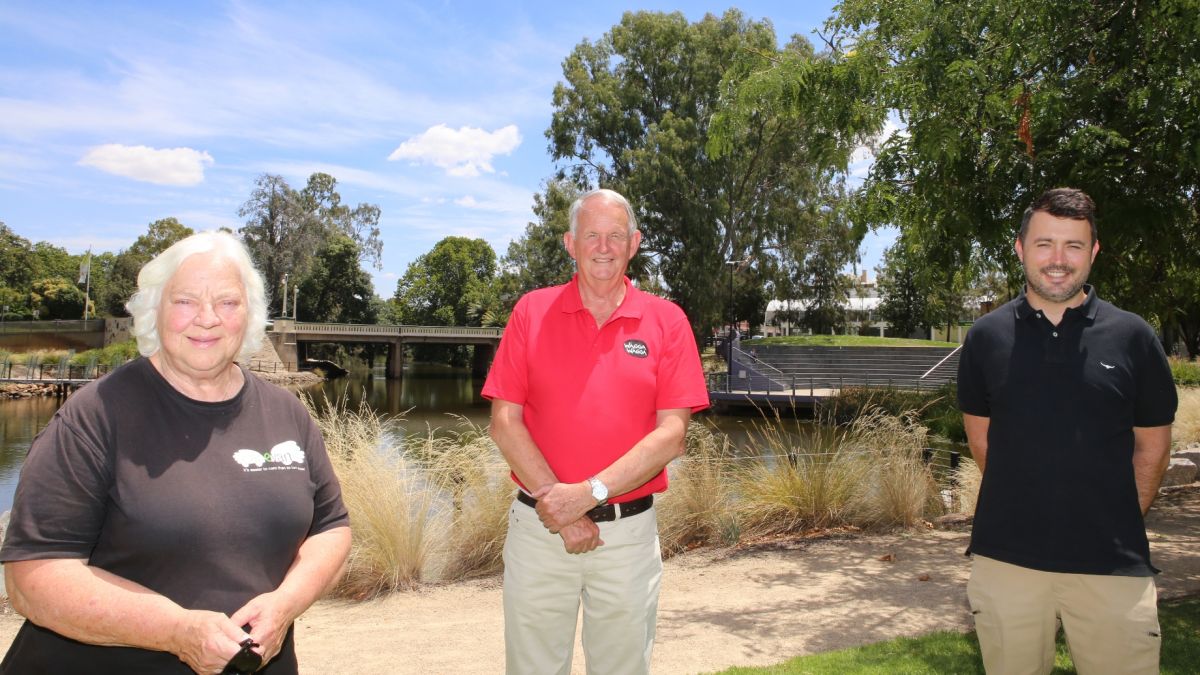 ---
Community
Australia Day Awards nominations recognise local heroes
Published: 21 Jan 2021 3:49pm
Eleven local residents have been recognised for their generous contribution to the community with nominations for the 2021 Wagga Wagga Australia Day Awards.
The ceremony will be held at the Wagga Civic Theatre on Monday 25 January from 7pm, with this year's event to be Livestreamed due to COVID restrictions.
Wagga Wagga City Council's Director Community Janice Summerhayes said this year, there has been a significant increase in the number of nominations for the Environmental Citizen of the Year Award.
"We launched this category for the 2020 Australia Day Awards and now, in just its second year, we have received five nominations," Ms Summerhayes said.
"Through their professions or volunteer activities, these nominees have worked tirelessly to improve environmental sustainability and awareness.
"We have also received three nominations for Citizen of the Year and three for Young Citizen of the Year, and we will announce the 2021 Walk of Honour Inductee at the ceremony on Monday night.
"It is wonderful to see so many outstanding citizens being recognised."
The livestream will be available on Council's website at www.wagga.nsw.gov.au/australiaday
On Australia Day, Tuesday 26 January, the city will welcome 42 new Australian citizens from 14 different countries at a community ceremony at Wagga Botanic Gardens.
The conferees have come to Wagga Wagga from the Philippines, Nepal, Liberia, Vietnam, Egypt, Malaysia, Bangladesh, the Czech Republic, Pakistan, Austria, Myanmar, Iran, the Republic of Ireland and the United States of America.
The ceremony will be held at 9am. It is one of the main events at the Gardens, with a free community breakfast from 7am, along with fun activities and entertainment until midday.
As part of Australia Day, entry to the Oasis Regional Aquatic Centre will be free from 12noon to 6pm. Entry numbers will be restricted in line with the current COVID rules and regulations in place at the Oasis.
For more details about Wagga Wagga's Australia Day 2021 activities, go to wagga.nsw.gov.au/australiaday
2021 Australia Day Awards Nominations
CITIZEN OF THE YEAR AWARD NOMINEES
Belinda Crain
Belinda is nominated for her outstanding contribution to multiculturalism in Wagga Wagga. Belinda has grown the Multicultural Council Wagga Wagga to an organisation that supports multiple and diverse communities and is instrumental in fostering humanitarian groups to gain education qualifications and skill sets that lead to employment.
John Fardell
John Fardell is nominated for his dedication and commitment to actively raising funds for the Mary Potter Nursing Home. Each year John generously donates handmade coffee tables and bird baths to be raffled at Christmas time. Over the past 13 years John's creations have raised thousands of dollars for the Mary Potter Nursing Home.
Judith Ferguson
Judy has made an enormous contribution to the Wagga Wagga music scene over several years. She has taken on key roles across multiple music groups with her most recent being the Musical Director of the Wagga City Rugby Male Choir. Through her dedication, expertise and enthusiasm the choir now has grown to 70 members.
YOUNG CITIZEN OF THE YEAR AWARD NOMINEES
Angus McKean
Angus has been nominated in recognition of his work in raising vital funds for the Dunn's Road Bushfire. At just 17 years of age, Angus co-ordinated Music for the Mountains, an event held in late January 2020 which saw 30 artists and a plethora of local talent perform which resulted in raising $32,000
Ariba Omar
Ariba is an active volunteer for Cancer Council Australia. Since the age of four she has volunteered to sell raffle tickets and merchandise for Daffodil Day, Red Nose Day and Pink Ribbon Day. In 2020, Ariba even donated her hair to the 'Variety-Hair with Heat' charity.
Clare Frances Lawlor
Clare has been described as an incredibly community minded young women, with a long list of service, academic and community volunteer achievements. At the age of 18, Clare founded the Rotaract Club of CSU Wagga Wagga. Rotaract is a global organisation that empowers students and young professionals to create positive and lasting change in themselves, their local community and around the world.
ENVIRONMENTAL CITIZEN OF THE YEAR AWARD NOMINEES
Roslyn Crago
Roslyn is a dedicated volunteer for the Wagga Wagga community. Since 2005 Roslyn and her husband Richard have spent endless hours improving the natural environment on Rocky Hill as a tireless advocate for woody weed removal of noxious weeds.
Christopher Kanck
Christopher has been a volunteer committee member of the Demonstration Gardens Wagga Wagga for the past three years. In his current position of President, Christopher works closely with a group of volunteers to plan and manage a range of programs and events which promote the growth of fruit and vegetables using environmentally sustainable methods.
Edward Maher
Edward has a long history, deep knowledge and commitment to environmental sustainability. He has been an active member of the Wagga Wagga Urban Landcare Group since 2011 and president since 2013. During that time, he has continued to establish partnerships with local businesses and organisations to educate above revegetation, weed control and social engagement.
Patricia Murray
Patricia is an active member at Erin Earth, a sustainable living centre and a volunteer in the garden maintenance program. Patricia has been a volunteer member at the Wagga Wagga Urban Landcare Group for the last 20 years and was the driving force behind the climate change march in Wagga Wagga back in March 2019. Patricia's professional role allows her to work in the area of floodplain management which comes off the back of her PhD in riparian zones of rivers which she attained at Charles Sturt University.
Sophie Kurylowicz
Sophie's passion for the planet has driven her to create a micro flower farm and studio florist offering blooms grown locally. In the past year Sophie set the goal of making her business 100% flower foam free, which for a florist is a unique and challenging task. Sophie has pioneered new methods to give structure and hydration for flowers and has provided floral installations that are 100% free of flower form to all her clients.