---
Community
Australia Day honours go to community and environmental champions
Published: 27 Jan 2021 4:26pm
The achievements of an impressive line-up of public spirited and hardworking citizens were celebrated at Wagga Wagga's Australia Day Awards ceremony.
Eleven residents were nominated in recognition of their contribution to the community, five nominated for the recently established Environmental Citizen of the Year Award.
Belinda Crain was named 2021 Citizen of the Year for her outstanding contribution to multiculturalism through her work with the Multicultural Council of Wagga Wagga.
Over many years Ms Crain has dedicated herself to supporting new members of our local community and has developed the Multicultural Council of Wagga Wagga into an organisation able to support the needs of diverse communities. Ms Crain has been instrumental in supporting families and individuals to establish themselves in our community and to make Wagga Wagga their home, including helping community members gain qualifications leading to employment.
Clare Lawlor was named the 2021 Young Citizen of the Year. Ms Lawlor founded the Charles Sturt University Wagga Wagga Rotaract Club, a global organisation empowering students and young professionals to create positive and lasting change in themselves, their local community and around the world.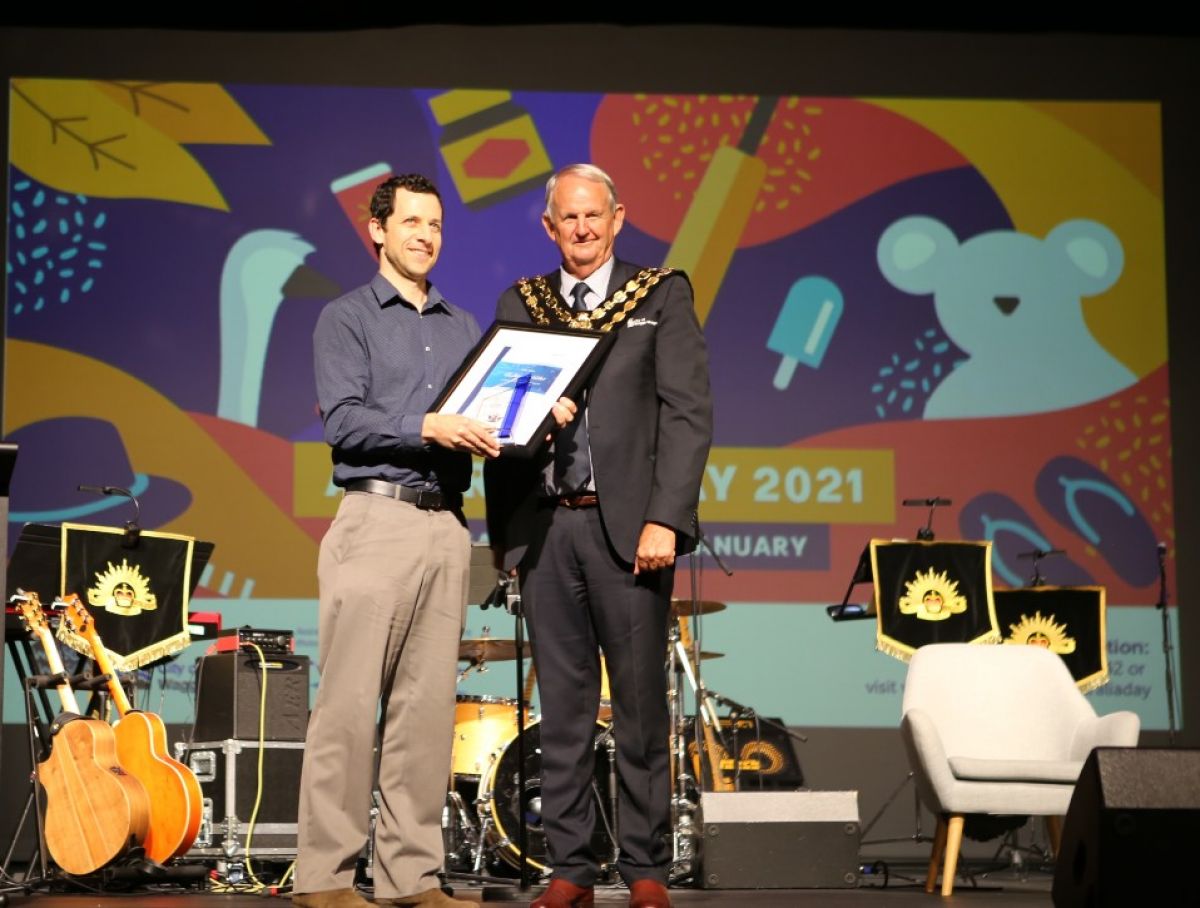 Edward Maher of Wagga Wagga Urban Landcare was named the 2021 Environmental Citizen of the Year. Mr Maher has shown a strong commitment to environmental sustainability, establishing partnerships with local businesses and organisations to educate people about revegetation, weed control and community engagement.
The 2021 Walk of Honour Inductee Award was posthumously awarded to Bill Jacob. Mr Jacob spent over 40 years championing athletics in Wagga Wagga, and was one of the founding members of the Kooringal-Wagga Athletics Club. His award was accepted by his wife, Robin Jacob.
Mayor of the City of Wagga Wagga Councillor Greg Conkey OAM said Australia Day was a time to recognise achievement and excellence, and to acknowledge our history.
"It is a time to recognise what is great about this country and the people who have made this country great," Cr Conkey said.
"It's also a time to reflect on our history and our treatment of our First Nations people.
"We should never forget our past and the injustices inflicted as we come together to celebrate in a spirit of reconciliation."
In that spirit, the nation's updated anthem featuring the new lyrics 'for we are one and free' were sung by Jazmin Castle of Turvey Park Primary School and Max Schneider of Mater Dei Primary School. The pair, who also sang Under Southern Skies with the Australian Army Band Kapooka, were joint winners of the National Anthem Competition.
The Australia Day Awards were live streamed from the Civic Theatre on Monday 25 January 2021.