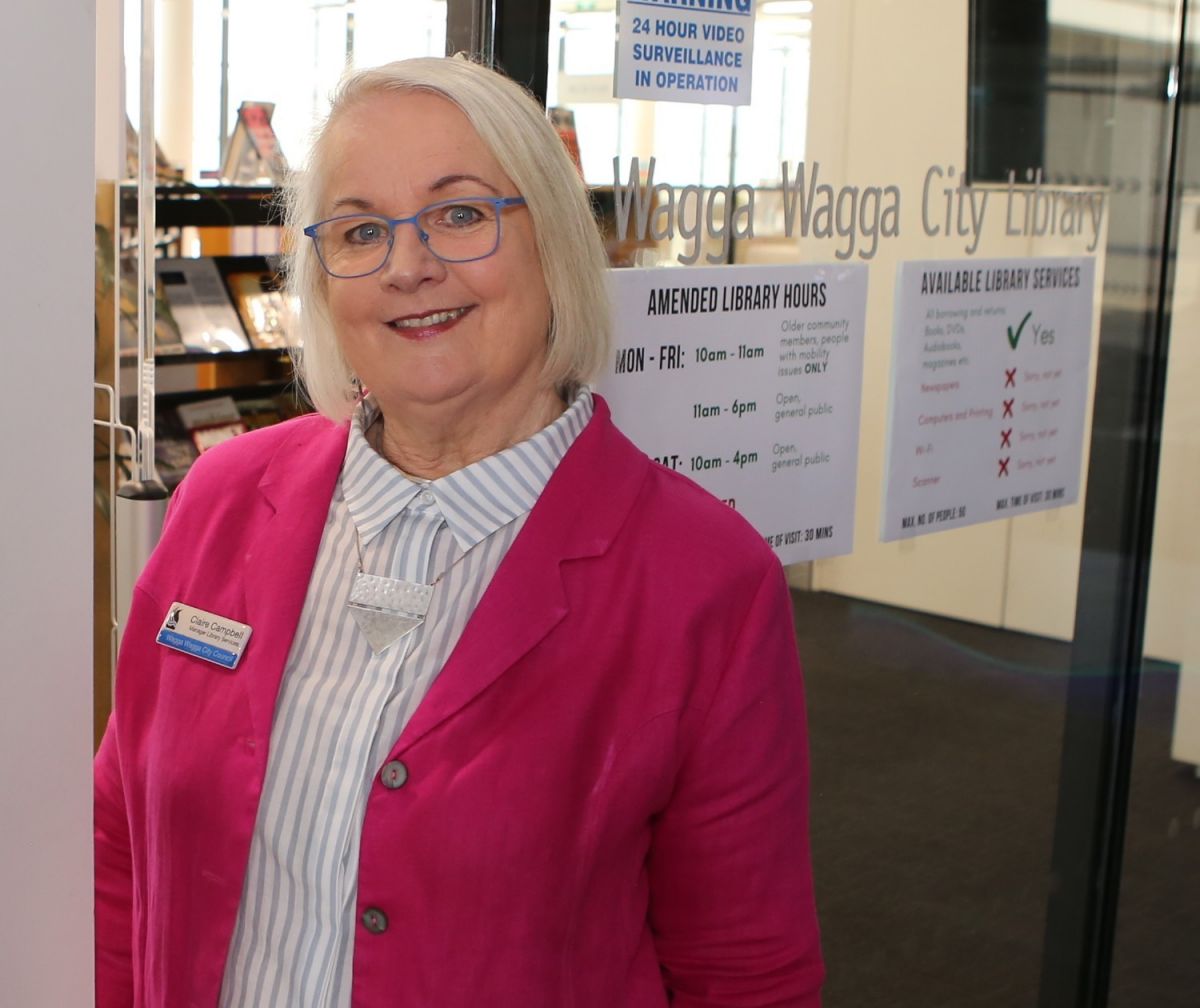 ---
Community
Library upgrade to benefit community
Published: 21 Jan 2021 12:41pm
The hub of many cultural and learning activities in Wagga Wagga is set for a long-term transformation which will bring major benefits for the thousands of community members who utilise the city's library each year.
Councillors on Monday night endorsed the Wagga Wagga City Library Review which includes a three-stage upgrade of the facility.
The library is the busiest cultural facility in the city, with around 200,000 visitors and the delivery of 350 programs that see more than 16,000 people participate in programs each year.
Council's Manager Library Services Claire Campbell said the first stage of the review's recommendations will start with the redesign of existing library spaces, including increasing the number of meeting rooms that will be available.
"It is proposed to reconfigure the space at the eastern end of Level 1 to create more accessible bookable community meeting rooms and spaces to support small and medium sized group programming, tutorial/coaching and study area spaces, which are in constant high demand," Ms Campbell said.
"We have engaged with the community over the past two years as part of this review and people have told us the library is too small and it's hard to get here.
"Demand for our services continues to grow at a rapid pace … if people are not at home or at work then there's a very good chance they're utilising a library service.
"So we need to meet all those different needs and demands from a wide cross-section of the community, from very young people, to our seniors and also our multicultural community and everywhere in-between.
"Public libraries focus on lots of programming and to cater for the needs of those people, so they feel welcome and have a positive library experience, we need to be at the forefront of change to ensure our services remain accessible and are contemporary, flexible and inclusive."
The Library Review was developed in order to manage risks relating to future proofing the delivery of priority upgrades to cultural infrastructure as detailed in the Wagga Wagga City Council Cultural Plan 2020-2030.
Other Stage 1 improvements include revamping the front counter area into a contemporary concierge welcome desk, expanding the children's services area and reconfiguring existing shelving to maximise floor space use.
CAPTION
COMMUNITY HUB: Council's Manager Library Services Claire Campbell who is keen to see the start of the staged upgrade at one of the city's most popular community hubs.