---
Community
Wagga Wagga welcomes new citizens
Published: 29 Jan 2021 8:27am
In one of the largest Citizenship Ceremonies held on an Australia Day in Wagga Wagga, 41 people from nations across the world pledged their loyalty to Australia on Tuesday 26 January 2021.
The Citizenship Ceremony was a highlight of the city's Australia Day celebrations held at the Botanic Gardens, which included a free community breakfast and live entertainment throughout the morning.
Mayor of the City of Wagga Wagga Councillor Greg Conkey OAM told those gathered Australia Day was a day to reflect, respect and celebrate.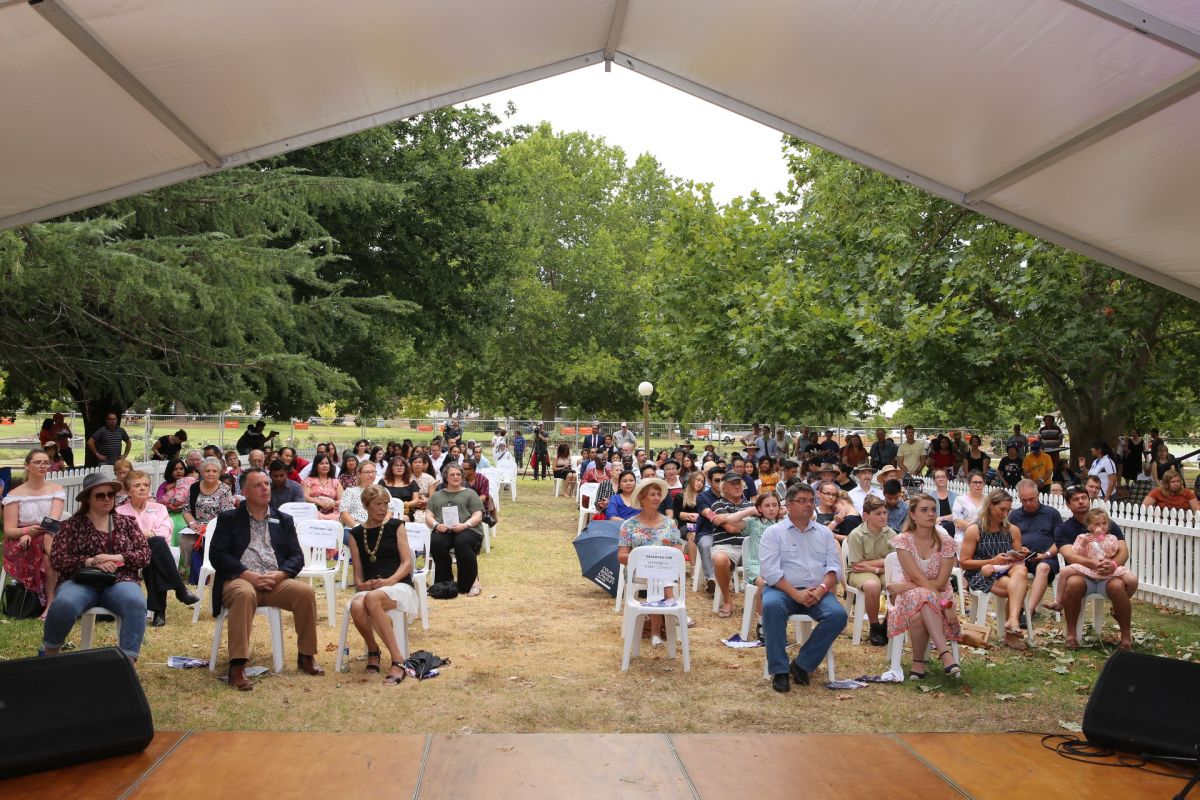 "I would particularly like to welcome those of you receiving your Australian Citizenship today and extend that welcome to your family, friends, and your special guests," Cr Conkey said.
"It's wonderful to have so many cultures represented here today. You bring with you many traditions, beliefs, abilities and talents to add to the vibrancy of this great land.
"I know you will never forget where you have come from – and nor should you – your past has made you the person you are today and will also make Australia what it becomes tomorrow."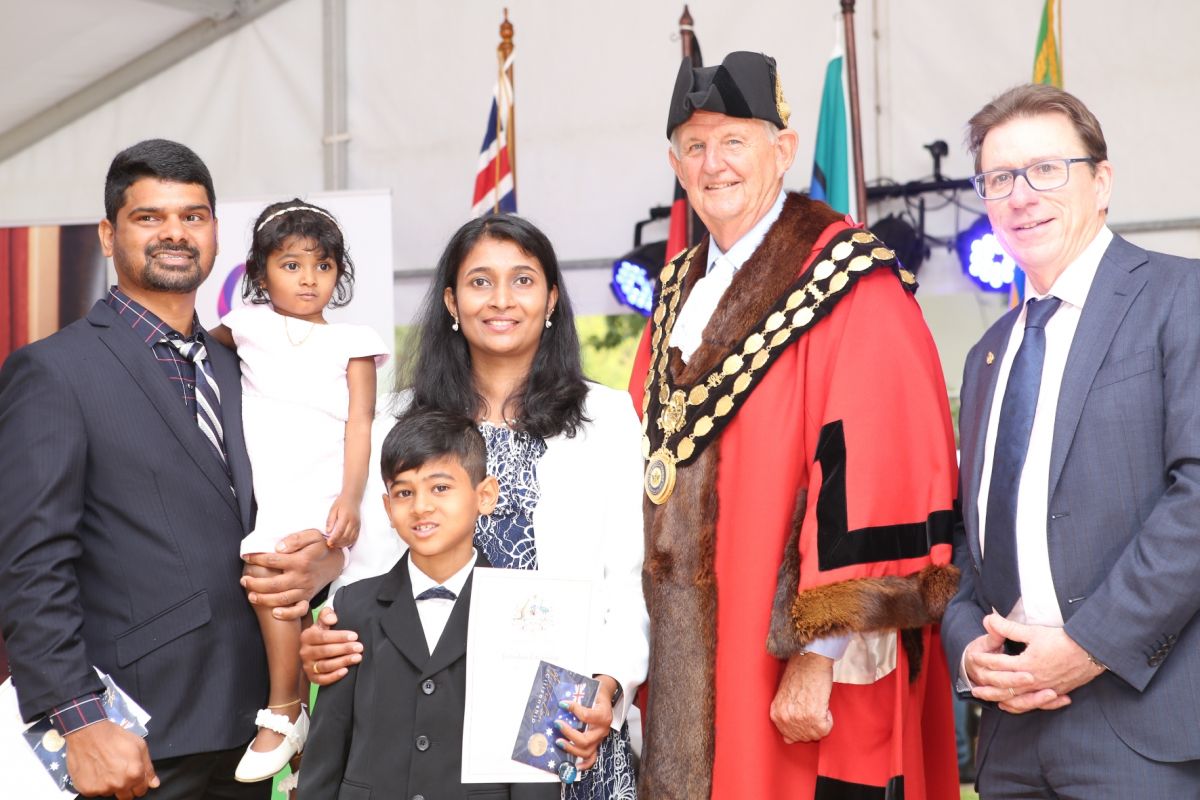 The new citizens came to Wagga from Egypt (11), India (6), the Philippines (5), Pakistan (4), Iran (4), Liberia (1), the United States of America (2), Nepal (1), Vietnam (1), Malaysia (1), Bangladesh (1), Austria (1), Myanmar (1), and the Republic of Ireland (1).
Wagga Wagga's Australia Day Ambassador, Wiradjuri Elder Uncle Dr Stan Grant Senior AM delivered his speech via a video message played during the ceremony.
"We've got to learn to live with each, learn to get on with each other, be together, be one people in this country," he said.
"This country is big enough for all of us settle into and to love.
"It's time that we start to work together. I don't care what nationality you are; you are here in Australia and this is our country, your country."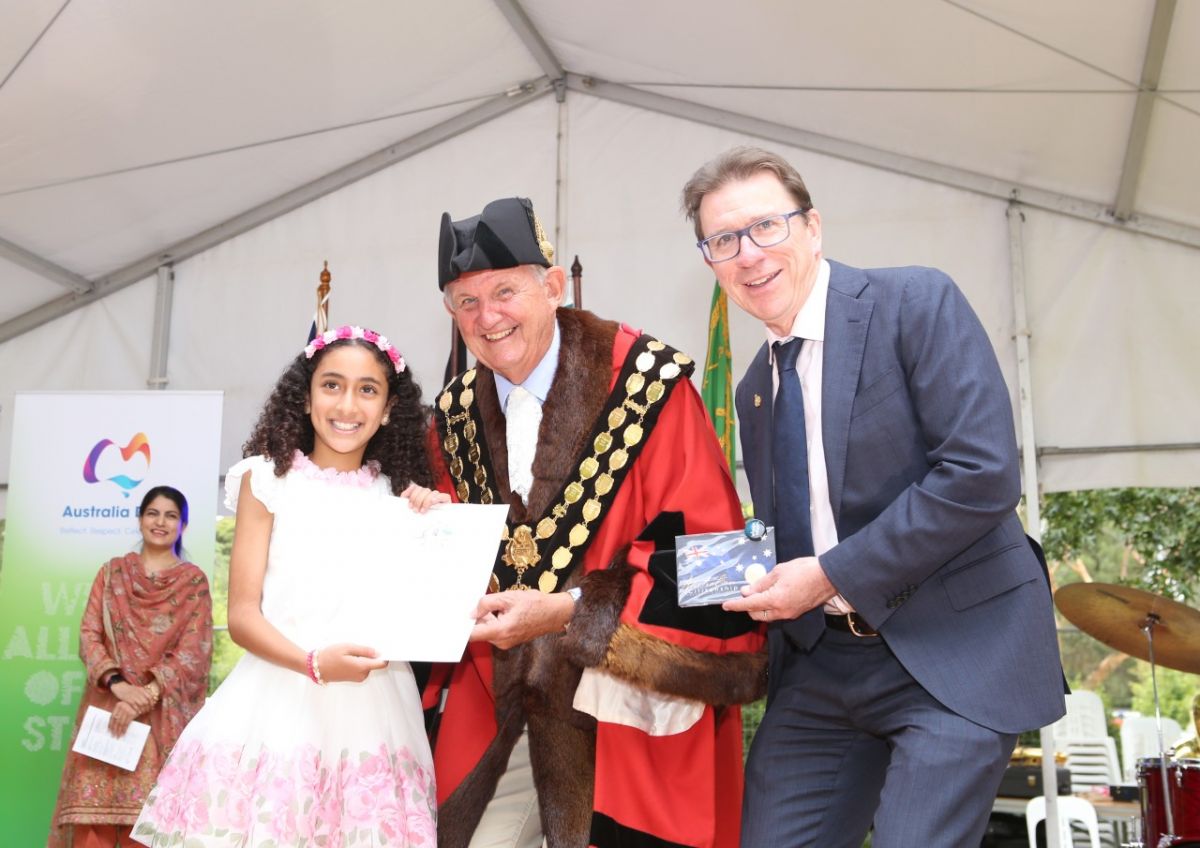 In wrapping up his speech, Cr Conkey spoke about the challenges the Wagga Wagga and broader Australian community had faced over the past 12 months, in the form of bushfires followed soon after by the COVID 19 pandemic
"It's in these times of adversity, that Australians unite and the very best in human nature comes to the fore," Cr Conkey said.
"The generosity shown by the Wagga Wagga community following the bushfires has continued throughout the pandemic, with help and assistance provided to various agencies helping those less fortunate.
"It shows what a caring, compassionate city, region and country we live in, and there is no better day than Australian Day to celebrate this unique aspect of being an Australian."
The official ceremony concluded with the singing of the National Anthem by 12-year-olds Jazmin Castle and Max Schneider, accompanied by the Australian Army Band Kapooka.