---
Environment
Bomen Revegetation Project
Published: 21 Jul 2021 5:10pm
Wagga Wagga City Council is pleased to announce an ambitious revegetation project for Bomen, which will see 58 hectares of previously cleared land planted with more than 50,000 seedlings.
The five-year project will receive $250,000 funding from Bomen Solar Farm, as part of a partnership with Spark Renewables (owner of the farm) and Westpac (which purchases green power from the farm). It will see four separate sites planted out with a mixture of native trees, shrubs and ground covers by Council staff, contractors and volunteers.
The sites have been prepared in consultation with the local Wiradjuri community, with Manager Environment & Regulatory Services Mark Gardiner saying it was rare for Council's Environment team to gain access to an area of land this size.
"We're very happy to have this opportunity to work with Spark Renewables and Westpac to revegetate these sites," Mr Gardiner said.
"It's encouraging to see private industry take affirmative action in the communities in which they operate, and work with Council to help improve our region's biodiversity and provide the habitat needed to restore our native fauna populations.
"The Bomen Revegetation Project feeds into Council's Biodiversity Strategy: Maldhangilanha 2020-2030 and includes land previously identified in our Special Activation Precinct Master Plan as a greening space.
"We've already organised for 15,000 native seedlings to go into the ground this winter alone – it's going to be beautiful to see the space transform."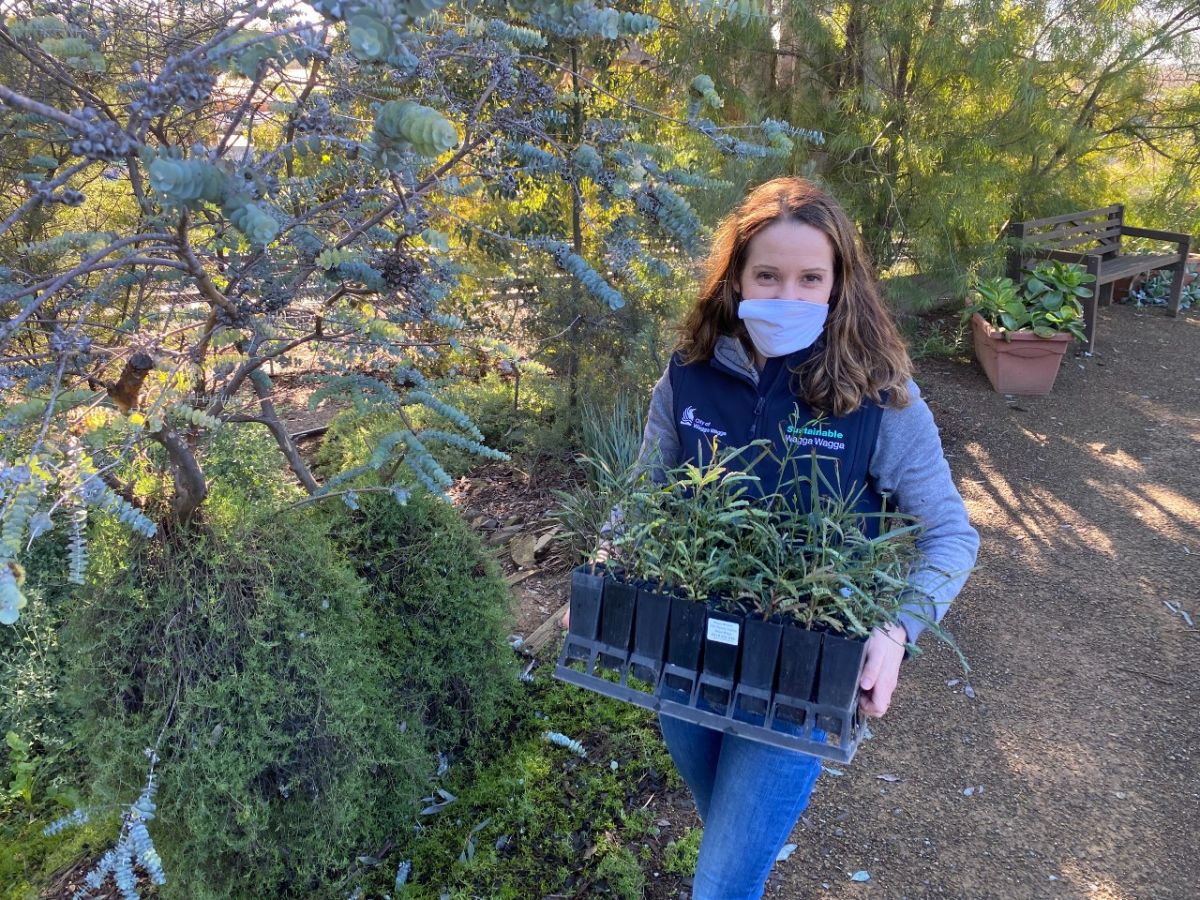 The Bomen Revegetation Project will see each seedling absorbing and storing carbon dioxide from the atmosphere. It is estimated the project will draw 8000 tonnes of carbon dioxide equivalents over the next 25 years.
Claire Dawson, Head of Legal & Community at Spark Renewables, said that sharing the benefits of its developments with local communities is a key priority for Spark Renewables and that it is delighted to support the project to increase biodiversity and greening in the Bomen area.
"Bomen Solar Farm generates enough electricity to power 36,000 households and has offset more than 156,000 tonnes of carbon emissions since it was commissioned last year," Ms Dawson said.
"Greening the local area with over 50,000 trees will further add to the environmental benefit this project delivers.
"Bomen Solar Farm is committed to giving back to the Wagga Wagga community and the Bomen Revegetation Project is just one program being supported with the $1 million Community Fund that Spark Renewables has established in partnership with Westpac to fund local community initiatives over the next decade."
Planting for the Bomen Revegetation Project began in July. Community members can get involved on National Tree Day, Sunday 1 August 2021, with a community planting event planned for Bomen.
Find out more the Bomen Revegetation Project.