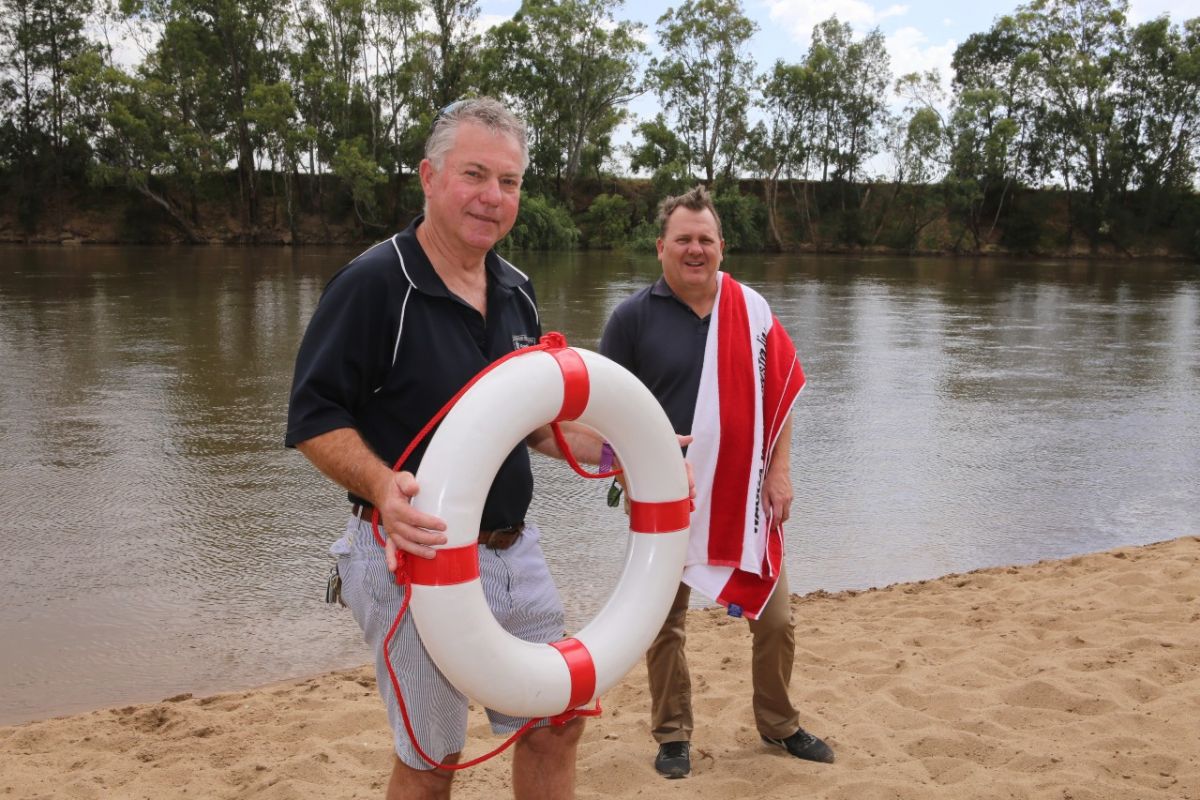 ---
Parks & Recreation
Safety upgrade approved for beach
Published: 30 Jul 2021 9:56am
Publicly accessible rescue equipment and a defibrillator will be installed at Wagga Wagga Beach following the release of an aquatic safety assessment which made seven key recommendations for the popular recreation area.
The assessment was conducted by Royal Lifesaving NSW (RLNSW) as part of the partnership with Wagga Wagga City Council which has already delivered a number of components in the Wagga Wagga Inland Water Safety Management Plan 2019.
This partnership has seen the inaugural Outback Lifesavers program rolled out in the city earlier this year with 100 children signing up to learn more about safety at inland waterways.
Council's Strategic Asset Planner Ben Creighton said the safety equipment will be installed prior to this summer.
"Chief Executive Officer of Royal Life Saving NSW, Mr Michael Ilinsky has offered to provide and install publicly accessible rescue equipment and a defibrillator at Wagga Beach," Mr Creighton said.
"It is proposed that the defibrillator will be installed on the existing amenities building and will be monitored to assist in reducing the risk of vandalism.
"This was a key recommendation from RLNSW identified in the safety assessment. As RLNSW are the peak body in this state, Council has endorsed the report which is a great outcome for the community.
"Council values the advice provided by RLNSW and we'll continue to work closely with them to ensure we address the recommendations from the report."
The six other recommendations in summary are:
* Targeted education and information – to highlight risk-taking behaviour and increase awareness of aquatic recreation dangers in and around inland waterways.
* Establish a designated swimming area – this will allow for better hazard identification and control, providing an opportunity for safer water recreation, noting that all aquatic recreation carries inherent risks.
* Establishment of a management plan – This will detail operational responsibilities and requirements in regard to inspections, maintenance and water monitoring.
* Establishment of an emergency action plan - To be completed in consultation with RLNSW and other rescue stakeholders following the completion of aquatic safety assessments. It is proposed that the Emergency Action Plan for Wagga Wagga Beach will be developed prior to the 2021/22 summer season.
* Monitor water quality – Council currently undertakes a comprehensive water testing scheme both upstream and downstream of the city. Testing of Wagga Beach will be included in the future.
* Monitor and review Wagga Wagga City Council's Inland Water Safety Management Plan and associated risk assessments – As an outcome of the Water Safety Assessment undertaken, Council will complete a revision of the Inland Water Safety Management Plan prior to the end of 2021.