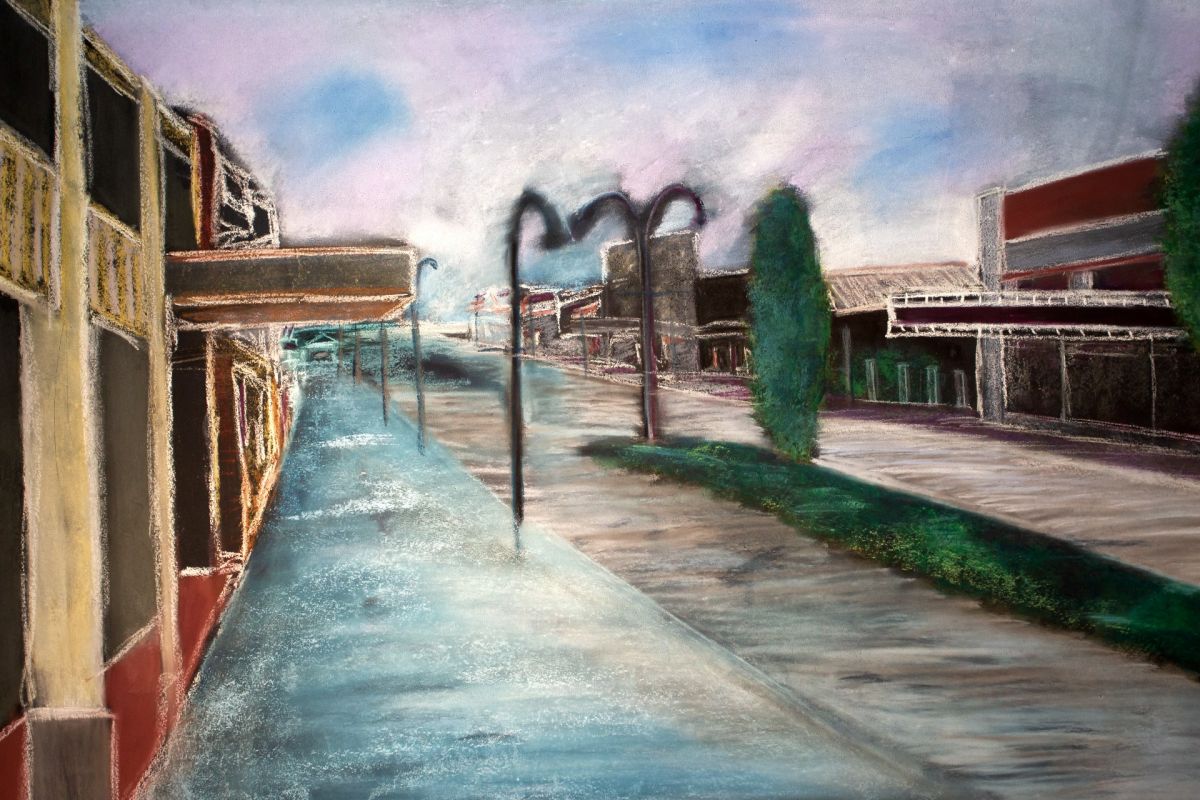 ---
Arts & Culture
Sketched in history! Revisit captures our city's changing landscape
Published: 09 Jul 2021 11:55am
Wagga Wagga's history and how the city has changed over time is captured in the stunning works of a local chalk artist featured in the latest exhibition which opened at the Art Gallery's E3 art space on Friday (9 July).
Revisit by Yolanda O'Neill Keane imagines past eras and captures the landscape of our city today; in a series of expressive soft pastel drawings and coloured chalk works inspired by historical photos and our contemporary viewpoint.
The exhibition has been two years in the making for Ms O'Neill Keane, also known as 'Chalk it Up Yo'.
"It was originally planned to go on show pre-COVID, so part of the reason for calling it Revisit is because it's going back to old ideas and starting up afresh," Ms O'Neill Keane said.
"I've always drawn old buildings mainly in the local area as they are so full of character.
"I find historical photos shared on social media and the internet of how things used to look in Wagga Wagga and then take my own photos of same spot now for the sketches, showing how the landscape has evolved.
"The works chosen for Revisit are my favourites out of all the drawings."
Ms O'Neill Keane describes herself as predominantly a chalk artist through her work doing chalk boards for people and businesses, which she started 10 years ago while working in pubs, writing up the 'specials' boards.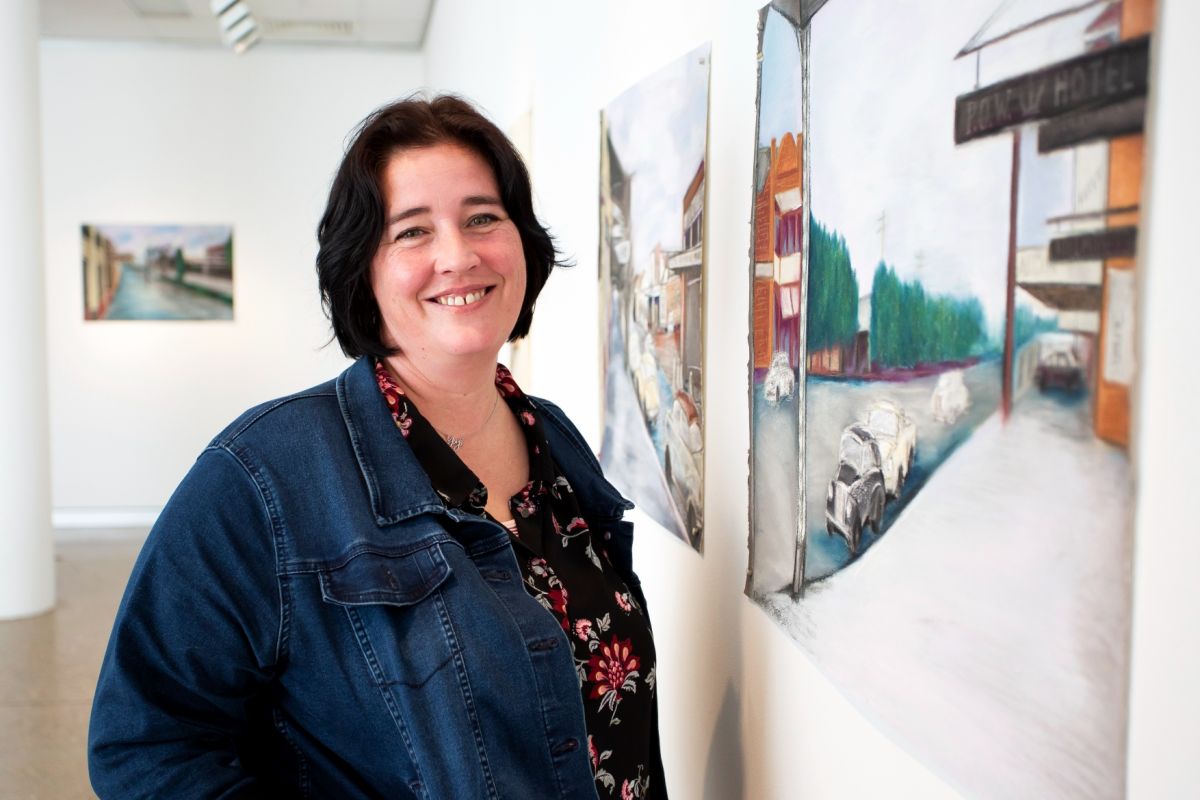 As part of the exhibition, she will be doing some live drawings on the windows of the E3 art space between 10am and 2pm on Friday (9 July) and Monday (12 July).
"It's a nice spot to sit on the outside of the glass and watch me pull faces through the window while I'm concentrating on drawing what I see, with a bit of a Chalk It Up twist."
Gallery Director Dr Lee-Anne Hall said there has been a large number of visitors to the Gallery over the past few months, engaging with a variety of talented artists from across the region.
"Regional Artists seeking similar exhibition opportunities at the Gallery in 2022 should check out our website for details of the application process," Dr Hall said.
Revisit will be on display from Friday 9 July to Sunday 18 July.
Entry is free and bookings are not required, but visitors need to wear a face mask and check-in using the QR code.