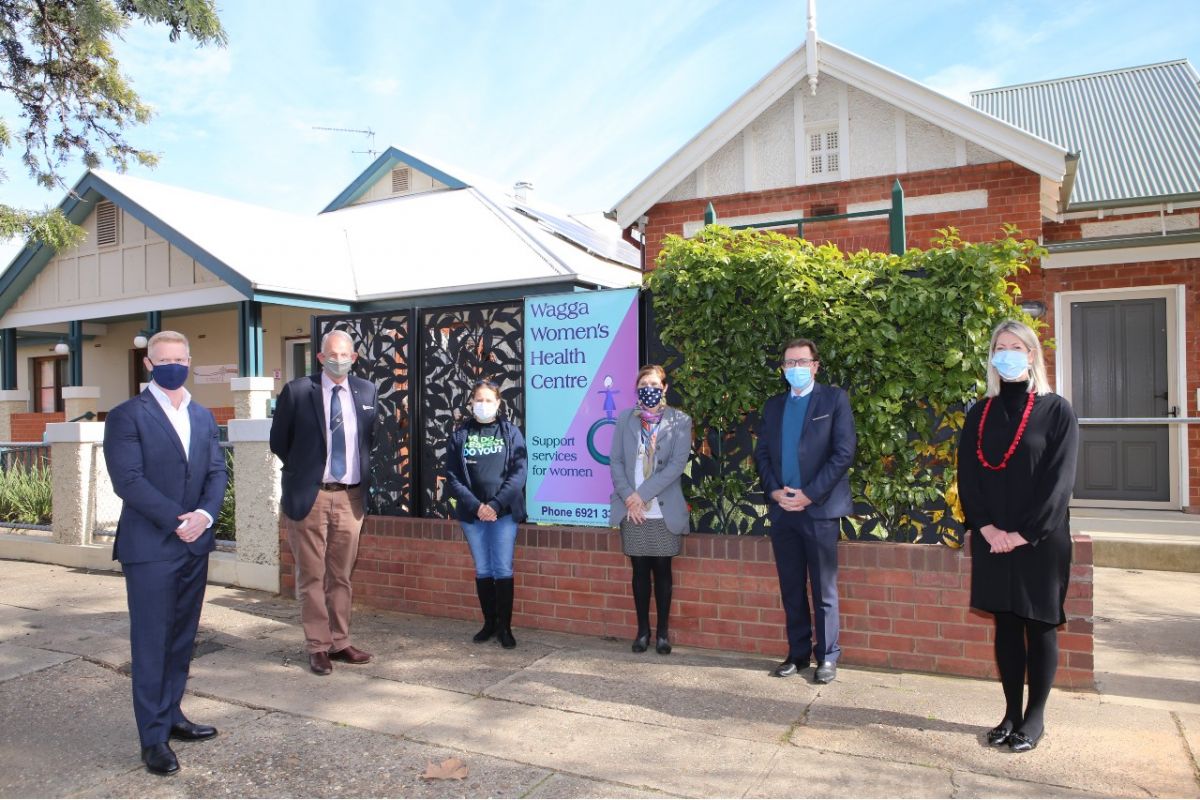 ---
Community
Success of DVproject:2650 leads to community action
Published: 13 Jul 2021 12:35pm
A three-year project aimed at preventing domestic and family violence in Wagga Wagga and promoting gender equality has been hailed a success which has provided a foundation for more community action.
Designed as a grassroots primary initiative, theDVproject:2650 was a partnership between the Wagga Women's Health Centre and Wagga Wagga City Council which finished on 30 June this year.
The project, which was funded by the NSW Department of Communities and Justice's Domestic and Family Violence Innovation Fund, was focused on creating attitudinal change within the community.
Council's Director Community Janice Summerhayes said its success was achieved through primary prevention activities such as policy review, training and educational workshops, presentations, major community advertising and messaging campaigns, development and distribution of supporting resources and targeted community projects.
"As a community we all have a role to play in creating an inclusive and respectful Wagga Wagga for all," Ms Summerhayes said.
"Community awareness and culture change is an evolving process, but the takeaway message is that while it will take generations to prevent violence against women and their children, it's important to start and not get discouraged.
"In the past three years, through this very valuable project, we have achieved many goals and I look forward to the next phase of the project which will be promoted through the Wagga Women's Health Centre."
Wagga Women's Health Centre conducted a survey in 2016 to assess the community's knowledge and attitudes towards domestic violence and gender roles.
Mayor of the City of Wagga Wagga Cr Greg Conkey OAM said those findings were concerning, with results showing many members of the community held low support for gender equality, adhered to rigid or stereotypical gender roles and held attitudes and beliefs that justify, excuse, trivialise or minimise domestic and family violence.
In 2021 Council asked the community the same questions.
"The results of this recent survey show that there has been an encouraging shift in community attitudes towards gender roles and power dynamics, but there is still work to be done," Cr Conkey said.
"It's time as a community to safely speak up and challenge casual sexism, gender stereotypes and acts of disrespect. We want everyone to speak up and say 'In our city, We do Respect'.
Wagga Women's Health Centre will progress some of the more targeted prevention activity recommendations during the next nine months, with funding made available through the Department of Communities and Justice.