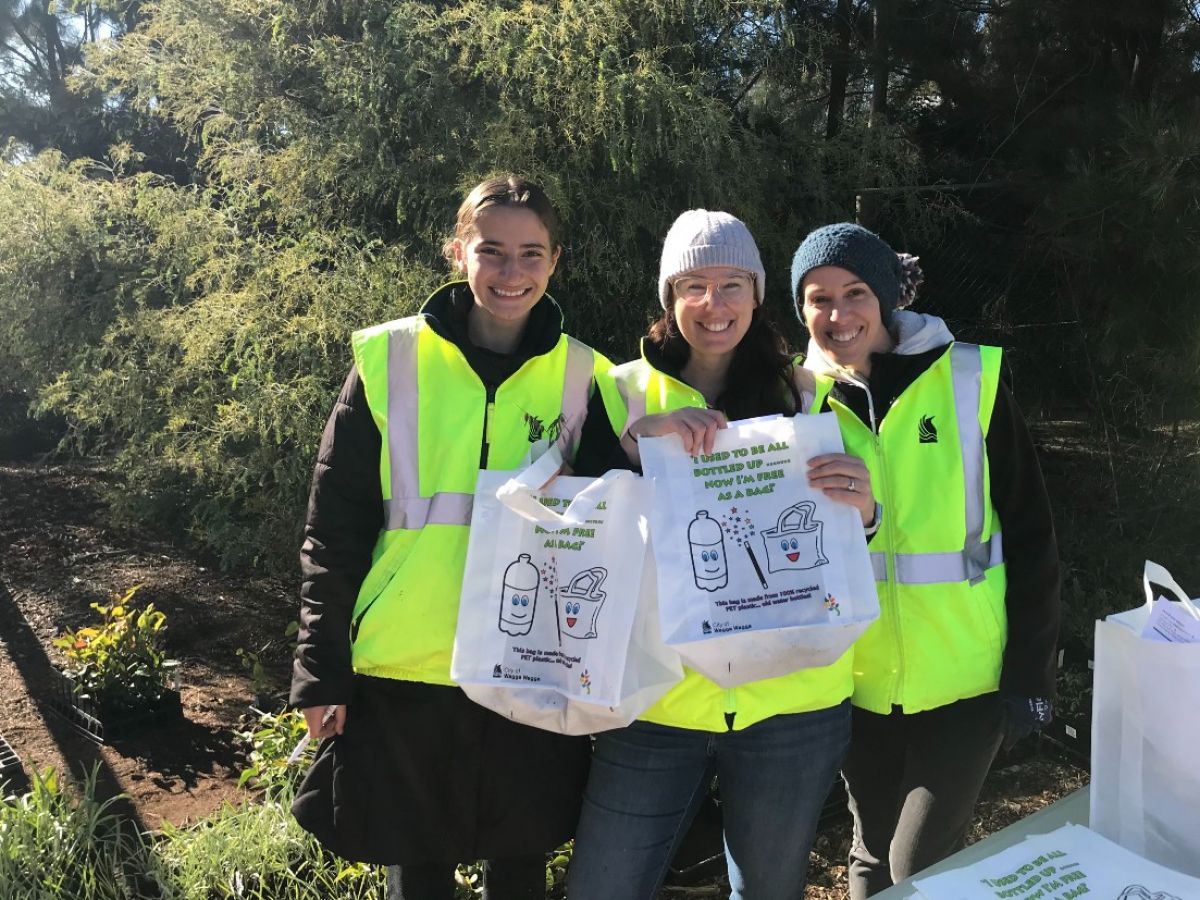 ---
Environment
Community supports One Tree for Me program
Published: 11 Jun 2021 10:28am
The first seedling giveaway for Wagga Wagga City Council's One Tree for Me initiative was a great success, with approximately 1500 free seedlings claimed by residents on World Environment Day last weekend.
Through the One Tree for Me campaign, Council aims to get 65,000 seedlings planted in the local area over the next 6 years – one seedling for every resident.
Environmental Education Officer Alice Kent said it was encouraging to see so many residents turn up to collect seedlings.
"We had around 300 households visit, with everyone very enthusiastic about getting the different seedlings into their garden," Ms Kent said.
"People were keen to find out what the different species would provide for their backyard, whether it was to attract birds or good for bees and so on. It's reassuring to see that so many people care about our environment and are happy to get planting in their own backyards to improve our region's biodiversity."
---
One Tree for Me seedling giveaways
Tuesday 27 July, 2–6pm (or until all claimed)
Southcity Shopping Centre, Glenfield Park
Thursday 26 August, 2–6pm (or until all claimed)
Sturt Mall, 135 Baylis Street, Wagga Wagga
Limit of 5 seedlings per household.
All seedlings are Australian native species suitable for urban backyards including groundcovers, shrubs and small trees.
---
Ms Kent said winter was a great time to get natives into the garden.
"This is our best planting season," Ms Kent said.
"It seems funny, you normally associate planting with spring, but winter is when we get most of our rainfall. If you get your plants into the ground now they have enough time to establish their root systems before having to deal with our extreme summer heat."
Council's Environment team are busy preparing for Schools Tree Day on Friday 30 July, shortly followed by National Tree Day on Sunday 1 August.
"We've committed 2300 seedlings to local schools and preschools for Schools Tree Day, and 1500 seedlings for the community planting event on National Tree Day, where everyone can get involved," Ms Kent said.
"We're planning more seedling giveaways to keep encouraging residents to plant native trees, shrubs and groundcovers in their backyards, plus Council will also be planting out larger parcels of community land. Together, these approaches will help connect larger areas of vegetation and provide the habitat to restore populations of native fauna, improve biodiversity, and combat the urban heat island effect."
For more information visit One Tree for Me