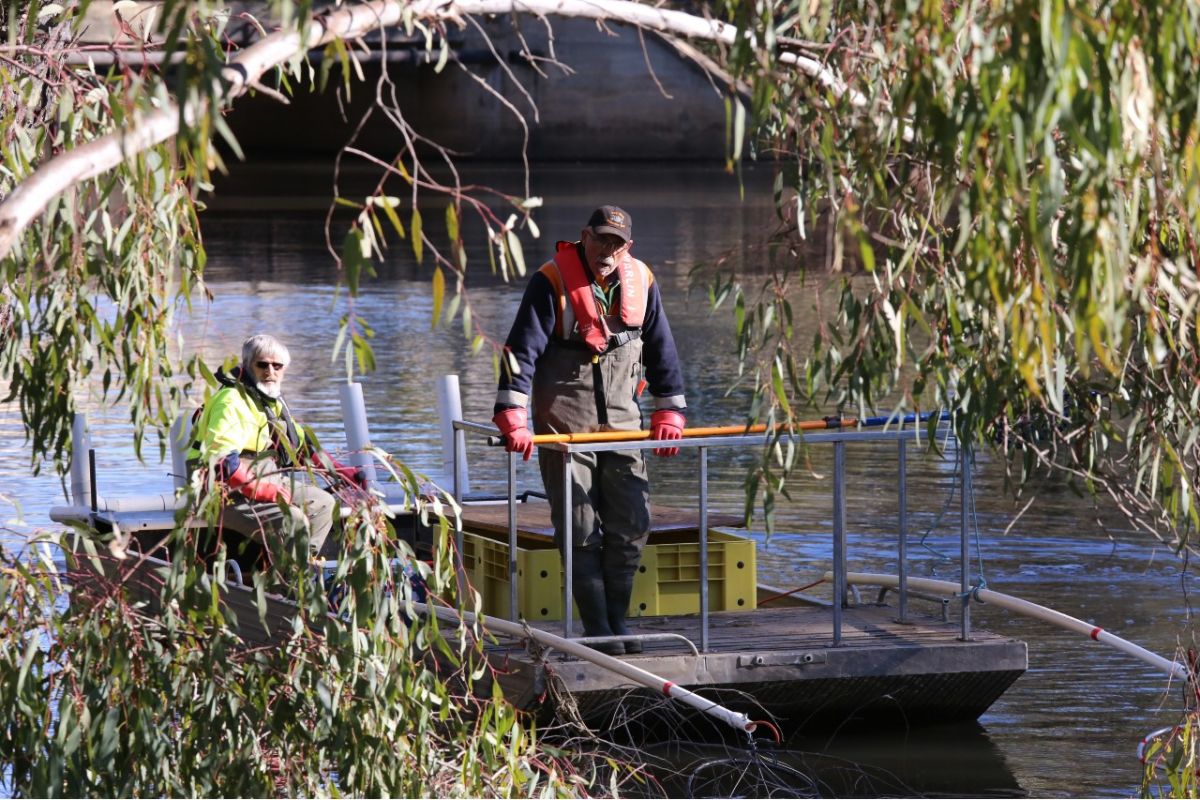 ---
Environment
Lagoon and wetlands ecosystems in better shape
Published: 23 Jun 2021 3:40pm
Native fish populations at the city's lagoon and wetlands now have a better chance to rejuvenate in their natural environment after a program to monitor and remove invasive species was completed this week.
A Wagga Wagga City Council contractor spent two days on Wollundry Lagoon and at Marrambidya Wetlands and removed about 750 kilograms of European carp from the waters.
Carp are well known as an invasive pest species because of their destructive bottom-feeding habits, which stir up sediments, reduces water quality and damages habitat for native fish existing in the same eco-system.
Council's Manager Environment and Regulatory Services Mark Gardiner said the program, using the electrofishing technique, was successful and gave Council some valuable data to help control carp in both waterways.
"It had been almost 10 years since Council last conducted this exercise in the lagoon and we are pleased with the outcome across the two days," Mr Gardiner said.
"Controlling carp populations gives native fish species a much better chance to breed and thrive in their natural environment.
"Carp have the ability to destroy the fabric of those eco-systems and that's why it's important to monitor their spread and keep it under control."
Mr Gardiner said the next step in the program would be to look at growing native fish populations in both waterways.
"We'll look at that data and the opportunity that presents to re-stock the lagoon and wetlands with more native fish to ensure the eco-system at both locations continues to rejuvenate," Mr Gardiner said.
Carp were caught using the electrofishing technique and humanely placed into an icy slush. They were then taken to fertiliser manufacturer Charlie Carp.