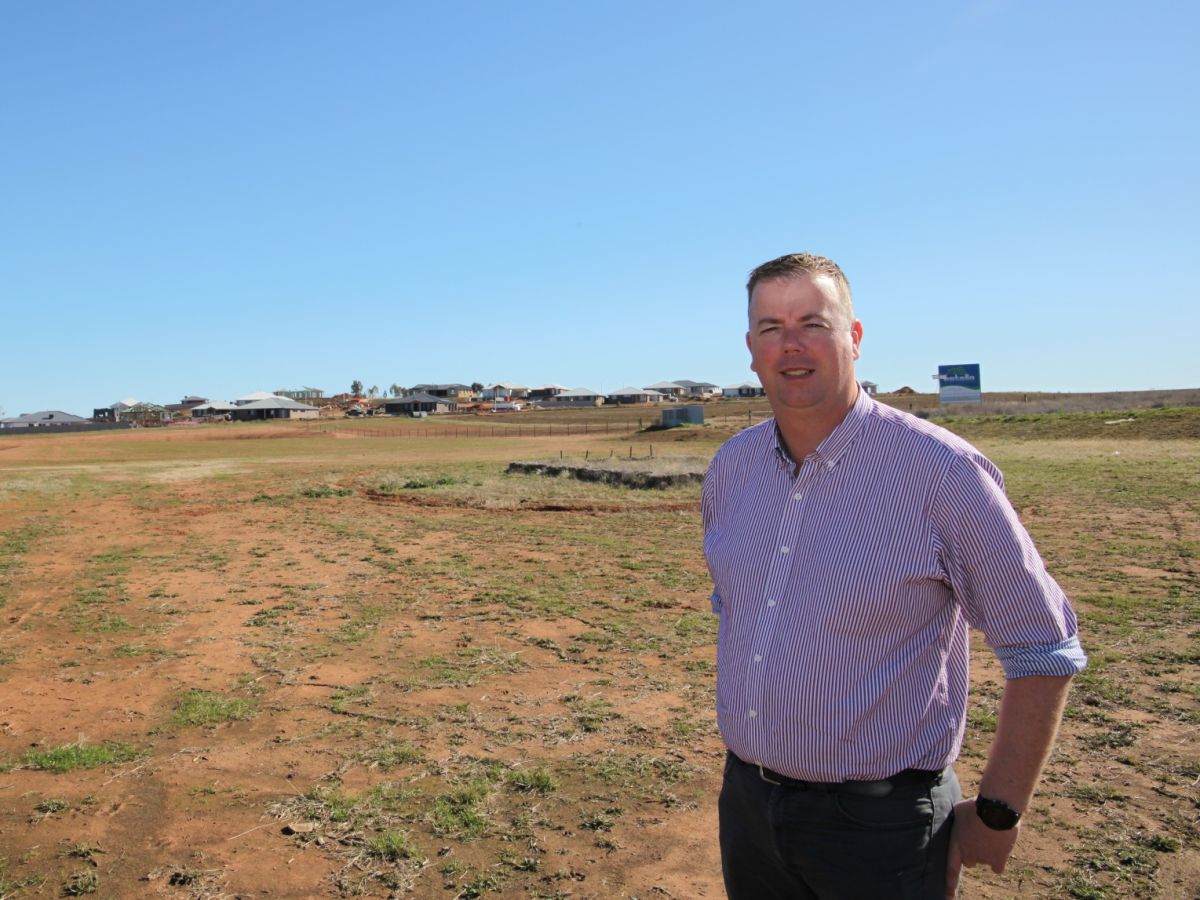 ---
Parks & Recreation
Off-leash dog park on its way for Gobbagombalin
Published: 24 Jun 2021 8:44am
Construction began this week on an off-leash dog park at Gobbagombalin as part of Wagga Wagga City Council's planning for open space for the suburb in the city's north.
The facility is being built in the basin on the corner of Yenda Avenue and Paradise Drive.
Strategic Asset Planner Ben Creighton said there was strong demand for a dog park from residents during a 12-month long community engagement phase.
"Consultation was completed early last year as part of our broader parkland and open space upgrades for this area," Mr Creighton said.
"We then looked at a number of other sites and the types of equipment they had.
"We are proposing to split the Gobbagombalin site into two off-leash areas.
"One will be a large open space where dogs can run around while the second will feature different equipment such as ramps and jumps, which will enable the dogs to participate in agility-type activities."
There will also be other inclusions, from mature trees for shade, irrigated turf areas, and furniture for people who want to sit down while their dogs are inside the off-leash area.
The project is one of a number from an open space and parklands perspective being constructed to service the needs of the growing northern suburbs of Wagga Wagga.
Mr Creighton said it is expected to cost $70,000 and take approximately three months to complete.
For information about the current eight designated off-leash areas across the city, visit wagga.nsw.gov.au/animals