---
Arts & Culture
Gallery to maintain a full program of events during upgrade
Published: 30 Mar 2021 12:31pm
Part of Wagga Wagga Art Gallery will be closed for three months after Easter for the installation of climate control system which will enable the gallery to accept a greater range of touring shows and individual works from the country's major art institutions.
From Monday 12 April to mid-July, access to the main gallery, upstairs gallery and shop will be restricted while a new heating, ventilation and air-conditioning (HVAC) system is installed in the Margaret Carnegie Gallery.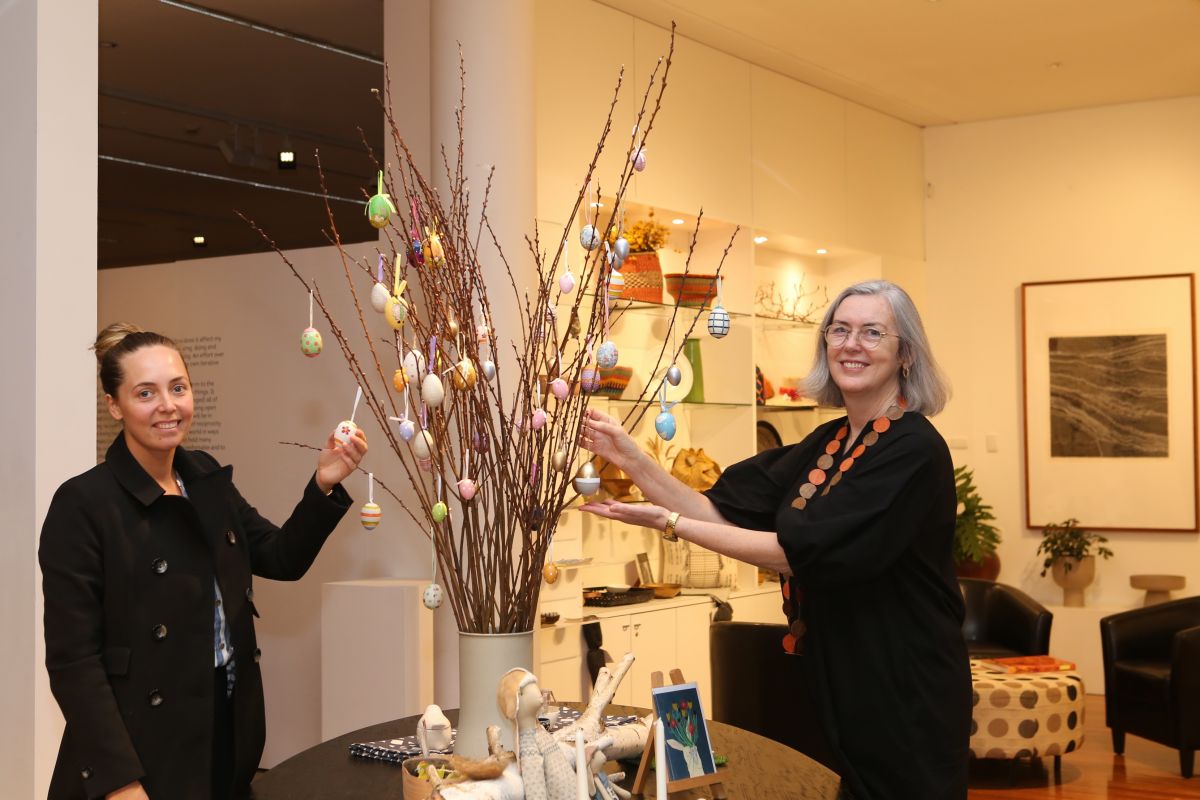 Art Gallery Director Dr Lee-Anne Hall said over that period, the focus will shift to the National Art Glass Gallery and E3 art space at the north-east corner of the Civic Centre building.
"We will activate these spaces in a range of ways," Dr Hall said. "there will be plenty of events and exhibitions for people to enjoy before and during the temporary closure.
"Over Easter and the first week of the school holidays, you can still come down and see the exhibitions currently on in the main gallery, including Don't Call Wagga Wagga Wogga, Five Years, and Unfinished Maps.
"We will also have our Easter Egg Decorations sessions on the morning of Saturday 3 April, which will be held outside the National Art Glass Gallery, weather permitting."
The Art Glass Gallery will also feature exhibitions from its collections, along with artists talks and live music sessions on Sundays throughout May and June, and visiting shows such as Tom Moore's Abundant Wonder, which opens on 7 May.
In April, the E3 art space will host several FRESH 2021 events, followed by five back-to-back exhibitions by local artists from May through to July.
Part of the Art Gallery's shop operations will be relocated to the Art Glass Gallery during the closure.
Dr Hall said Council is pleased to be able to continue to offer a mix of art and cultural experiences to residents and visitors to Wagga Wagga while this important refurbishment project is carried out.
"The climate control upgrade is a key investment in the future of exhibitions at the gallery," Dr Hall said.
"It will mean the upstairs gallery space can operate at national standards which allow us to borrow and display certain artworks and objects from institutions such as the Art Gallery of NSW, the National Gallery of Australia or the Powerhouse Museum, as well as from international museums and galleries.
"We have not been able to accept some touring shows and individual works in the past because the artworks required particular humidity and temperature levels."
The gallery received $192,000 in funding through the NSW Government Infrastructure Grants Program (Clubgrants Category 3) for Stage 1 of the refurbishment project.
For more information about the temporary closure and upcoming programs, events and exhibitions, visit waggaartgallery.com.au