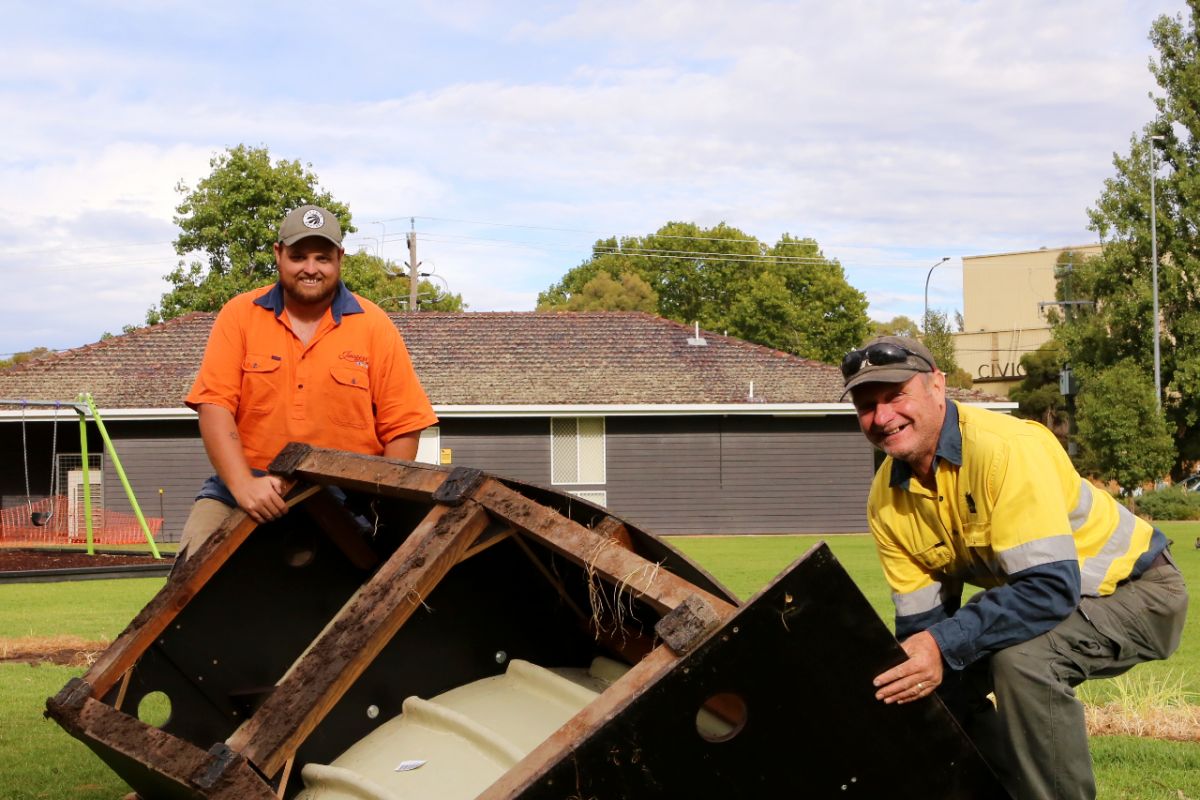 ---
Parks & Recreation
Mobile Pump Track heads to Apex Park
Published: 18 Mar 2021 9:59am
Wagga Wagga City Council's mobile pump track has been relocated to Apex Park in Lake Albert, after spending the Summer behind the Visitors Information Centre in the CBD.
On Thursday (18 March), the 36-metre long track was dismantled and then reassembled next to the Apex Park carpark, where it will spend the Autumn.
Events Officer Emma Corbett said the track is part of the Places to Love program, supported by the NSW Government, which aims to make public spaces more vibrant and active through temporary and semi-permanent change.
"We expect the lake will be a popular destination particularly for families and children over Easter and the school holidays," Ms Corbett said.
"They can now hop on their bikes, skateboards, in-line skates or scooters and take a spin around the track, which can be ridden by all ages and all abilities."