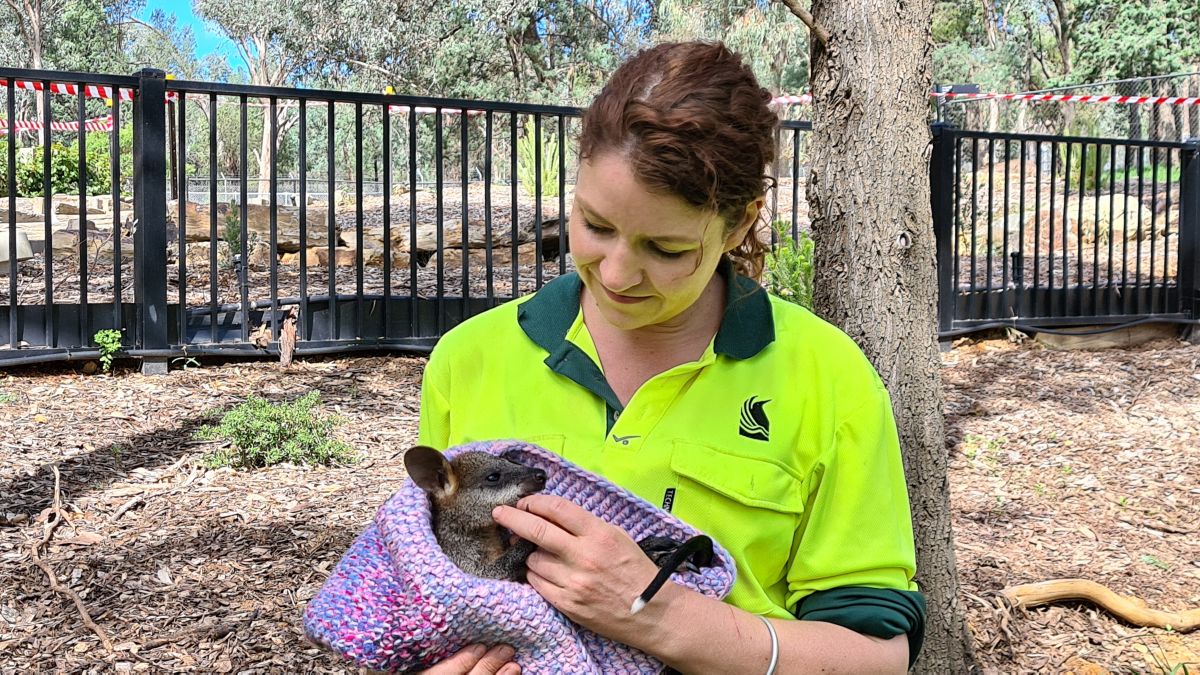 ---
Parks & Recreation
More marsupial magic in store at Wagga's Zoo & Aviary over the holiday
Published: 31 Mar 2021 6:17pm
Visitors to the Wagga Zoo & Aviary will have more opportunities for a close encounter of the cuddly kind with one of its residents as it opens its gates seven days a week for Easter and the school holidays.
A young swamp wallaby, Kieran, is now joining star attraction Russell the wombat at the meet and greet sessions, held twice daily at the wombat enclosure.
Zoo curator Wendy McNamara said six-and-a-half month old Kieran was bred and born at the zoo to Poppy and Oak.
"We've been hand-raising Kieran for the past few weeks, feeding him bottles of specially prepared formula every four hours," Ms McNamara said.
"He has spurts of energy, hopping around his enclosure, but he's still growing and generally spends a fair amount of the day tucked up in his fake pouch.
"He's really sweet and loves a cuddle, so I think he'll quickly get his own group of fans at the window visit sessions where people can line up and have a meet and greet and give Kieran a scratch."
Those sessions will be held daily at the fence of Russell's enclosure at 10am and 2pm daily, weather permitting.
Starting from today (Saturday 3 April), the zoo will operate seven days a week for the school holiday period.
It will return to its usual operating hours of Thursday to Monday, from 19 April 2021, as council continues its upgrade works at the zoo.
Manager Parks & Strategic Operations Henry Pavitt said with the new external security fencing completed, the focus has shifted to upgrading internal fencing and improving enclosures.
"We've recently finishing putting in new turf, irrigation systems and draining the red kangaroos' enclosure and are now doing the same for the grey kangaroos," Mr Pavitt said.
"We're also continuing works on constructing the free-flight aviary and will be installing a platform in the duck pond.
"These upgrade works are all designed to create a more secure and pleasant environment for the animals, while also improving the visitor experience."
The zoo's opening hours are 9am to 4pm, with no entry after 3.45pm.