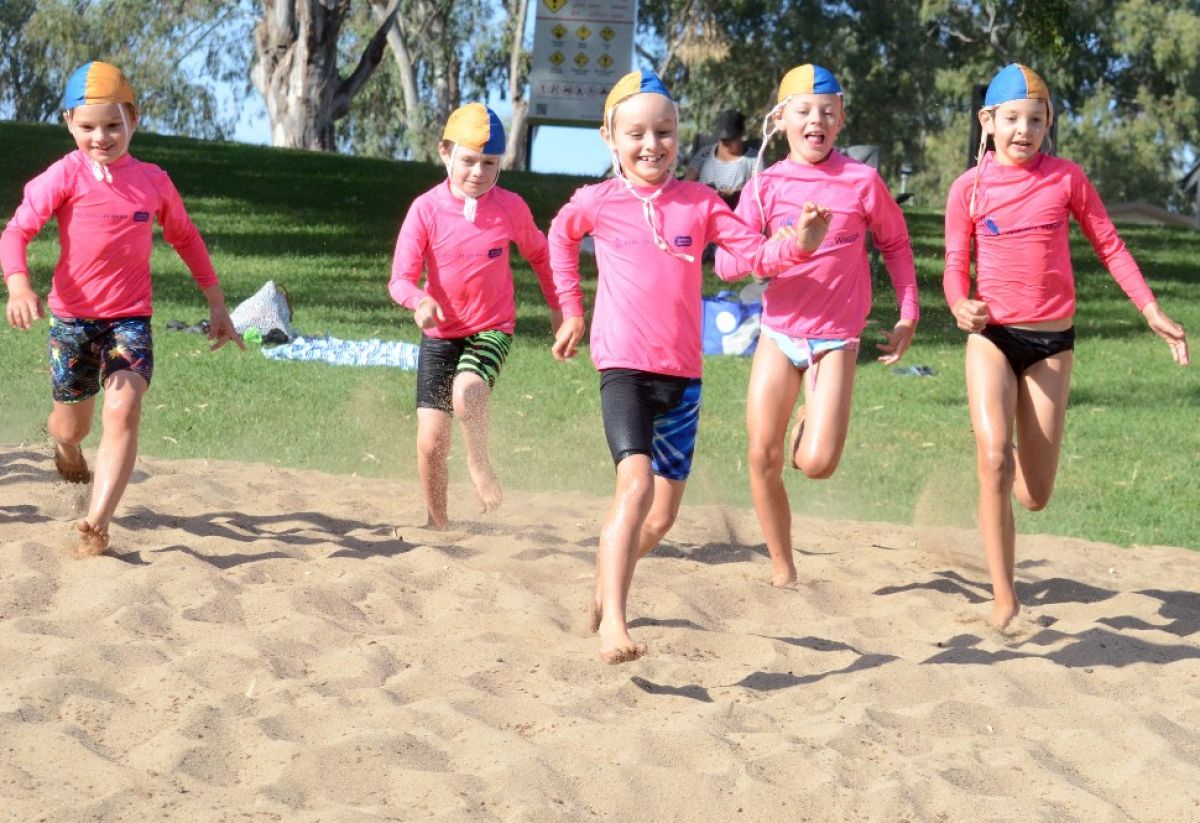 ---
Community
Outback Lifesavers: Young, fit and full of fun
Published: 18 Mar 2021 4:51pm
They're young, fit and full of fun. They're Wagga Wagga's first wave of Outback Lifesavers and are taking water safety education at the river to a new level.
The group of about 80 youngsters aged between 8 and 13 years will graduate in a few weeks and become the State's first official Outback Lifesavers.
It's a milestone achievement for the 10-week pilot program which Wagga Wagga City Council and Royal Life Saving NSW rolled out at the end of January with the aim to educate children to respect the river.
Each Sunday morning for the past eight weeks the Outback Lifesavers have teamed up at Wagga Beach to go through water safety and lifesaving skills under the guidance of qualified educators and volunteer parents and carers.
Council Aquatics Supervisor Taileigh King said the program has been well supported and educators have identified significant improvement in participants' attitudes and aquatic skills around the river.
"Learning about the river and the dangers it presents has given the kids a greater appreciation and understanding of how to approach water safety and to always be aware and on the look-out for potential hazards," Ms King said.
"We've encouraged them to always 'think safety first' and provided them with skills and outcomes as part of the education process.
"There's also been a lot of fun and laughter … it's a social learning environment where everyone has made new friends and contributed to a healthier and safer community."