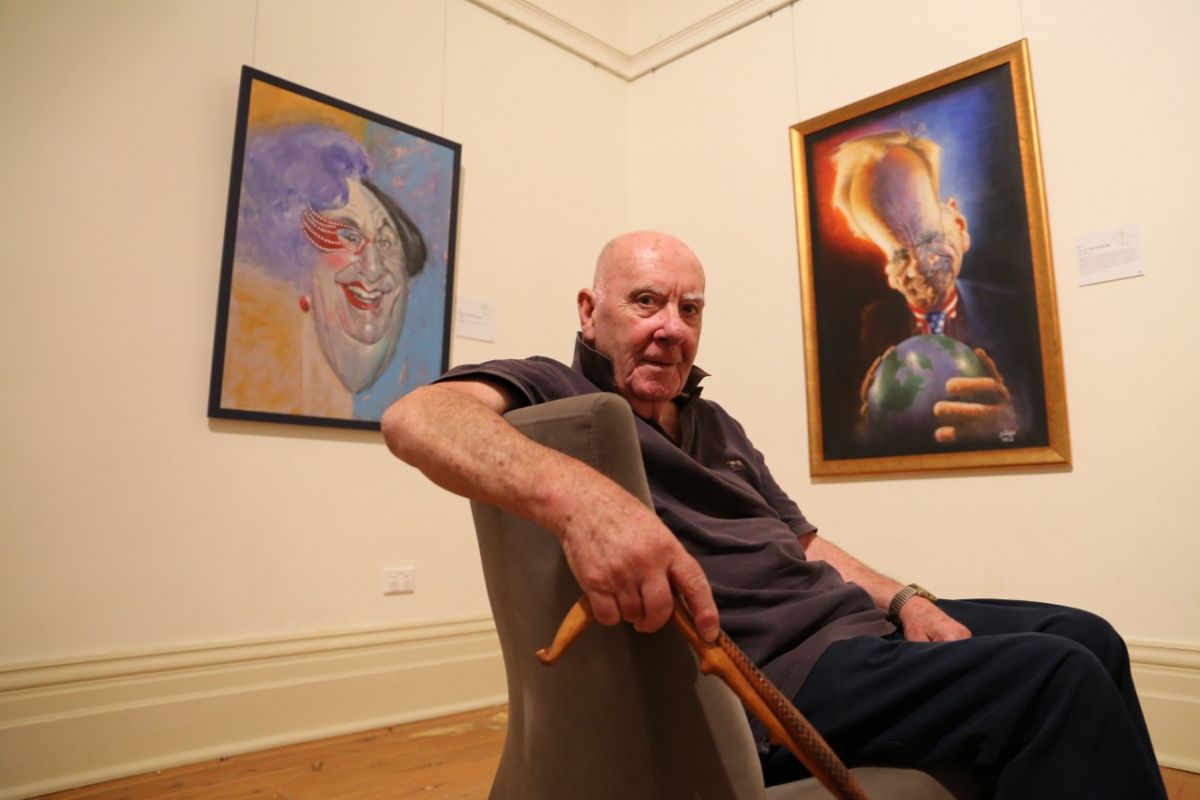 ---
Arts & Culture
Bald Archy collection donated to museum
Published: 12 May 2021 4:49pm
A collection of satiric portraits from the unique Bald Archy Prize art exhibition will be donated to Council's Museum of the Riverina.
Council this week agreed to the offer of donation from the estate of the exhibition founder the late Peter Batey OAM which consists of 27 winning portraits acquired from previous exhibitions which first started in 1994.
Part of accepting the donation included Council agreeing to administer a future annual acquisitive Bald Archy Prize Art exhibition and related tour in memory of Mr Batey, who passed away in 2019, and acquire the future winning artworks to add to the permanent collection holding.
Council's Director Community Janice Summerhayes said having the collection in Council's care for future generations to enjoy was at the heart of this decision.
"The Museum of the Riverina will become the custodian of these 27 artworks which say so much about some of the characters in our country," Ms Summerhayes said.
"The Bald Archys lampoon the egos and excesses of celebrities and politicians. They are portraits of people who dominate the front pages and television headlines, but are not necessarily heroes to everyone."
The Bald Archy Prize art exhibition last toured in 2019 and was exhibited in the ACT, Queensland, Victoria and NSW venues and has previously toured to Wagga Wagga and the wider Riverina region.
Visitation numbers to previous exhibitions of the Bald Archys in Wagga Wagga have always been strong, with visitors travelling from both within the region and more widely from NSW, ACT and Victoria.
The exhibition and prize has become part of the annual Australian art calendar. It is unique in many ways, highlighted by the chief judge who is a sulphur crested cockatoo named Maude.
Image: Bald Archys founder Peter Batey OAM at the exhibition in Wagga Wagga in 2018. Mr Batey passed away in 2019 and his estate has donated the art prize collection to Museum of the Riverina.