---
Community
Emergency cache at McPherson Oval
Published: 26 May 2021 1:12pm
A community initiative to permanently locate equipment to assist in an emergency has been built in North Wagga Wagga.
The North Wagga Wagga Flood Cache at McPherson Oval is a volunteer sand bagging facility for residents to participate and collect sand bags.
The facility is a collaborative effort between the State Emergency Service, the North Wagga Wagga Residents' Association and Wagga Wagga City Council.
President of the Association Laurie Blowes said he also hopes to see the cache site used as a community gathering place for use throughout the year.
"When we first put an idea to the SES and Council everyone was very supportive," Mr Blowes said.
"It will certainly assist the community in preparing for an emergency and I'm also keen to see the area used regularly by the community … somewhere we can meet and get together on a more regular basis."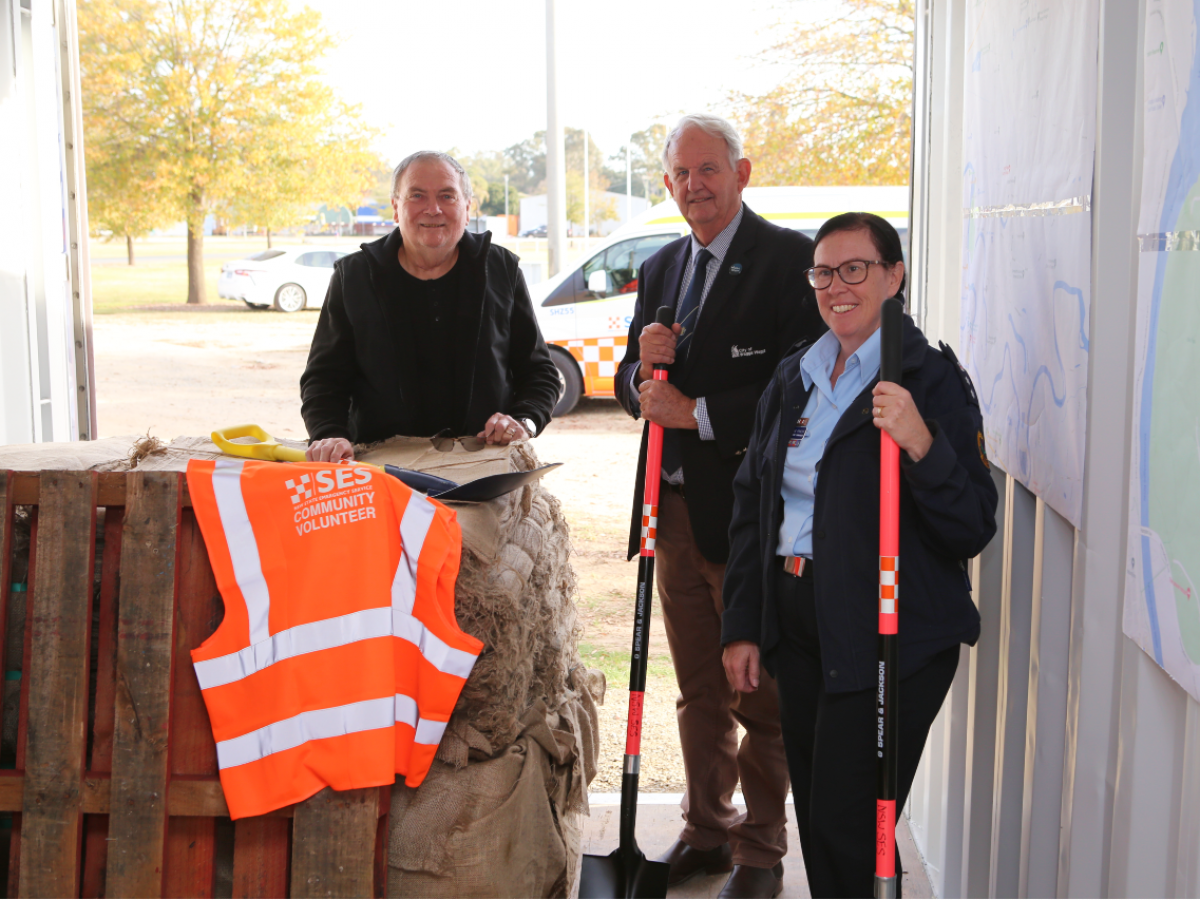 Council provided the location for the cache and constructed the concrete pad for the shipping container and bunkers for sand dumps.
The bunkers are constructed of 36 concrete railway sleepers donated by Austrak which operates a facility at Bomen.
The SES provided the 20-foot container complete with decals and fitted-out with shovels, sandbags and other equipment. SES will also supply sand to the bunkers in the event of a flood warning.
Council's Director Operations Warren Faulkner said McPherson Oval was chosen as the location of the facility primarily because it allows for excellent circulation and management of traffic arriving to collect sand bags.
"It is tucked neatly in beside the screening hedge along William Street and is close to a power source and street light," Mr Faulkner said.
"This has been a collaborative effort between Council, the North Wagga Wagga Residents' Association, and the SES which has resulted in a community initiative being brought to fruition."
SES Deputy Commissioner Damien Johnston visited McPherson Oval last week with Minister for Emergency Services David Elliott.
"Having the SES working alongside the North Wagga community and Council to achieve this facility is a positive outcome," Mr Elliott said.