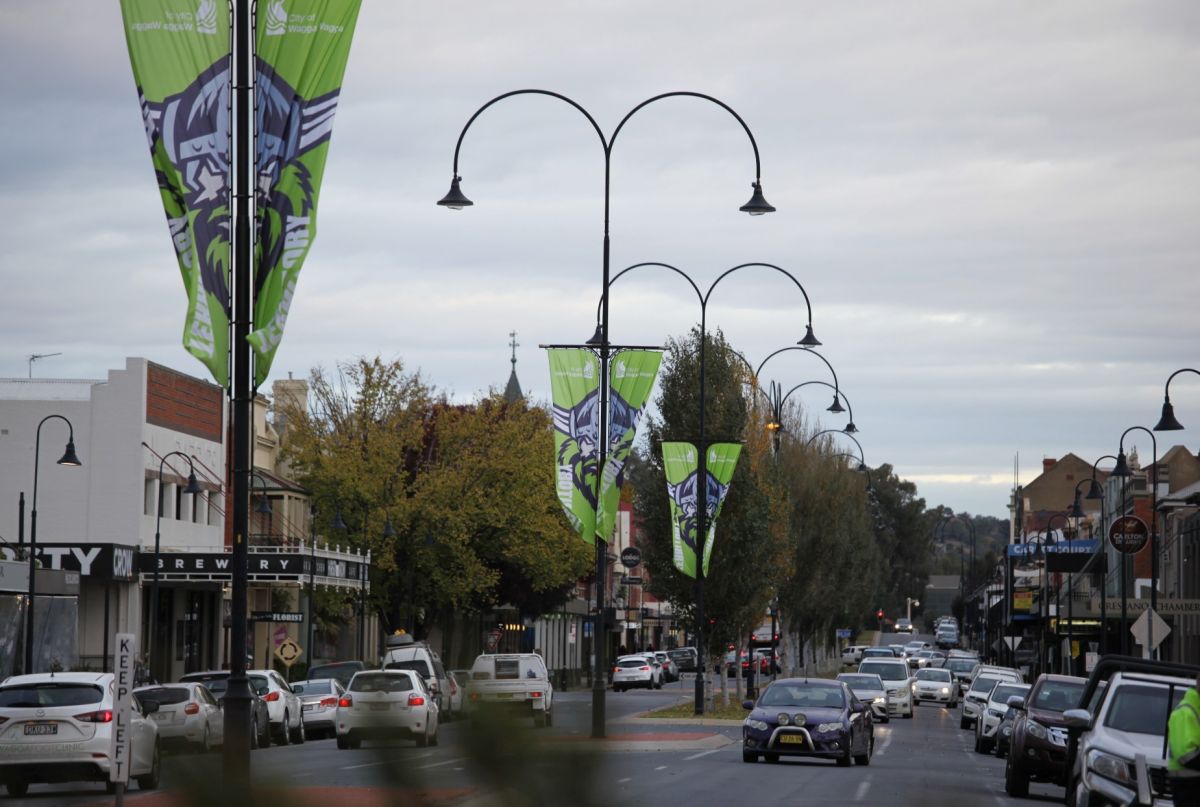 ---
Projects & Works
New project to activate Fitzmaurice precinct
Published: 05 May 2021 5:19pm
Wagga Wagga's Fitzmaurice Street and its connection to the Active Travel pathways along the Murrumbidgee River will be the focus of a new project to improve the amenity of the area.
Wagga Wagga City Council has been successful in securing a $271,000 grant from the NSW Government's $15 million 'Your High Street' program which promotes permanent improvements for the benefit of local economies and public wellbeing.
Council's Economic Development Officer Dominic Kennedy said the funding will go a long way towards giving the Fitzmaurice Street precinct a significant lift to help stimulate activity and connect the new Active Travel routes.
"This is about revitalising local economies with safe community activation of public spaces," Mr Kennedy said.
"Council will be looking to develop a CBD master plan over the next 12 months. While that comprehensive document is being developed, this grant presented a good opportunity to implement improvements to the area without jeopardising long-term, large-scale opportunities that a master plan would identify.
"The funding will be used to implement changes to boost economic recovery after a difficult 12 months dealing with the impacts of the pandemic.
"We're looking to improve high street amenity and attractiveness, walkability, expand public spaces, and contribute to local character."
Mr Kennedy said Council will specifically focus on the Active Travel pathway that runs along the levee bank and how to connect it to the northern end of the CBD.
"Our proposal centred around reviving Fitzmaurice Street and enhancing connections to the riverfront through lighting, artwork, parklets and bike features," Mr Kennedy said.
"A parklet is typically the extension of the footpath into a parking area, however in this project we're preserving the parking and utilising the wide footpaths instead. This can also mean the addition of seating, bicycle racks and art displays."
An expression of interest will be issued for businesses interested in a parklet being placed on their footpath. Mr Kennedy said Council will continue to engage with local businesses as concept designs for the parklets are developed.
"Fitzmaurice Street is a heritage area of the city and we want to build on that history and focus on a number of elements which recognise the significance of the area while taking the precinct to a new level," he said.
"Our streets are places for people to socialise and do business … this project will complement both concepts by connecting the pathways into the CBD."
Council expects to have the project finished by May 2022.