---
Parks & Recreation
On your bikes: new tracks open at Multisport Cycling Complex
Published: 28 May 2021 2:18pm
Council opened three key sections of the Wagga Wagga Multisport Cycling Complex to the public this week.
The Jump Track, Pump Track, and Mountain Bike Playground Loop were opened for the community to enjoy on Friday 28 May by Strategic Asset Planner (Parks and Recreation) Ben Creighton.
"We're thrilled to be able to open these tracks, it's a great first step in providing the community with an amazing complex which will cater for competitive and recreational cyclists and provide the infrastructure to host regional, state, national and international events," Mr Creighton said.
"We're looking forward to delivering the rest of the project; in the meantime, grab your bike and helmet and come try the tracks out – it's a great way to get your heart pumping, and the view across to the city is fantastic."
Parks & Recreation Assets Officer Rob Owers said the tracks cater for cyclists of all ages and skill levels.
"Whether you're an avid cyclist, or just go for a pedal occasionally with your kids, you'll be able to come out here and get active," Mr Owers said.
"These tracks are also a great platform for kids to learn the skills required to transition into cross country or downhill mountain biking."
The Pump Track is a short loop of rollers and berms for bike riders and is designed to maximize your momentum so you can ride it with minimal pedalling.
"Hold your arms straight, and pump up and down with your legs to propel the bike forward," Mr Owers said.
"Stand up for uphills and bob down for downhills. You can go as hard as you can however, given the design, you probably won't exceed 30km/h. There can be about two riders on the pump track at the same time, with another four ready to go on the central start mound."
The Pump Track has an asphalt surface, which requires less short-term maintenance than traditional unsealed tracks. The life of an asphalt pump track is approximately 20 years.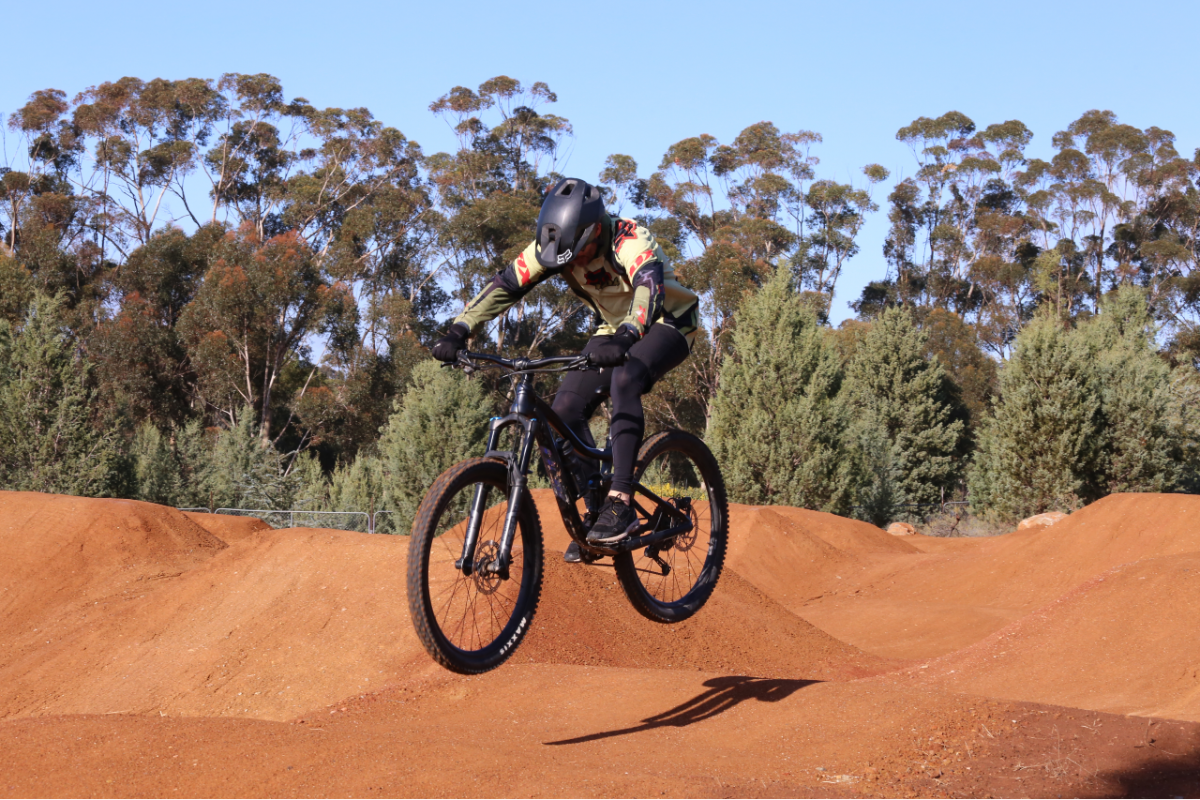 The Jump Track is a compacted earth track, with three corridors to choose from; easy, medium and hard. Each track has four jumps.
Easy: Table top jumps, 1.2 metres high
Medium: Gap jumps, 1.6 metres high
Hard: Gap jumps, 2 metres high
Anybody riding a mountain bike, jump bike or a BMX can use the jump tracks, which cater for beginners, right through to advanced riders. For safety reasons, there is a limit of one person at a time down each corridor.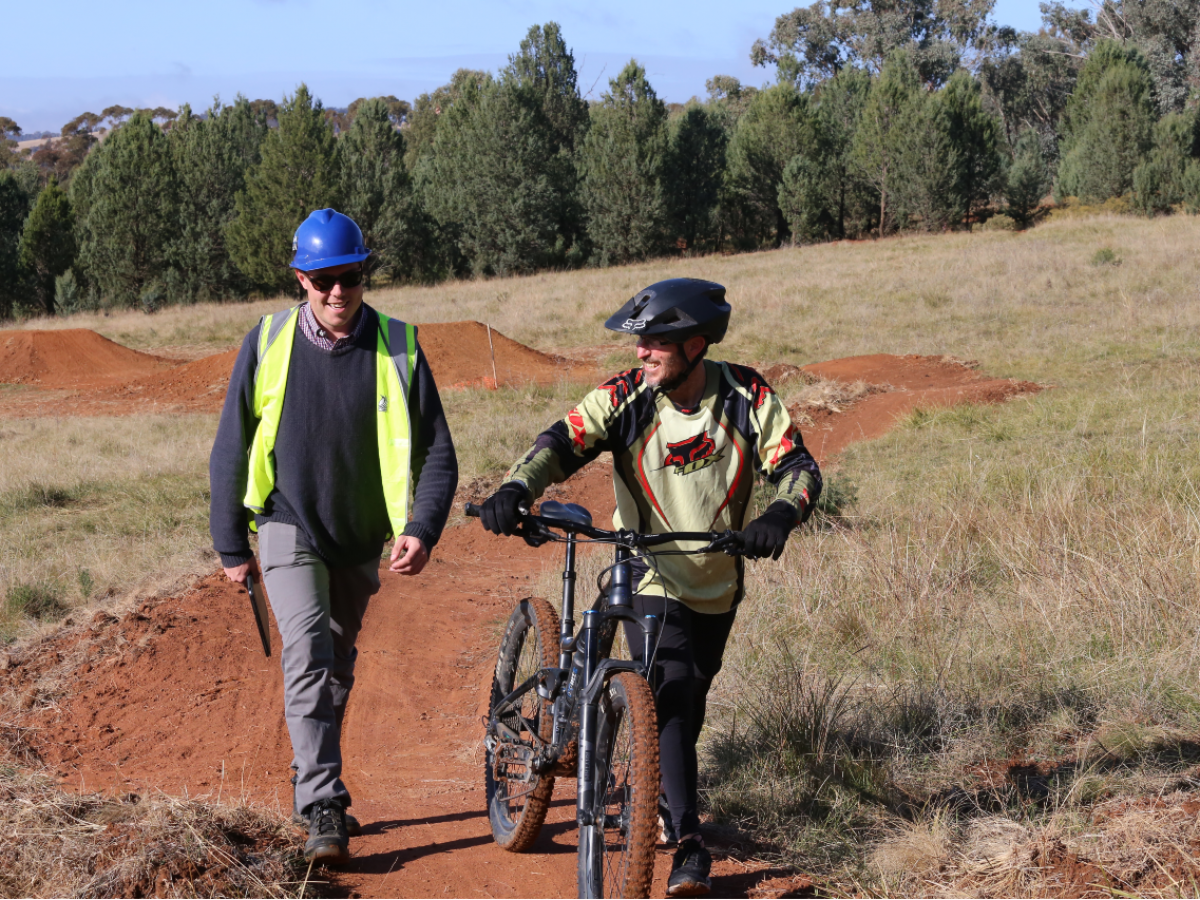 The playground loop is a 1.5 kilometre compacted earth trail. With an average width of 1.2 metres, the machine-built benched trail has been cut into the side of the hill to make it rider friendly.
"It's suitable for beginner riders, but it's definitely fun for everyone," Mr Owers said.
"It's a reasonably flat, wide area that goes up and down with the contours of the land in a gentle way, making it fun and easy to ride."
The loop has six features, which riders can choose to attempt or ride around – two table top jumps, a flip-flop berm (a left-hand berm which immediately changes into a right-hand berm), a seesaw, log rides, rock step downs and a bridge.
Getting there
The Jump Track, Pump Track and Mountain Bike Playground Loop are located west of the new velodrome, which is currently under construction.
To access, park at the Pomingalarna carpark adjacent to the golf club. Make your way up the hill on the fire trail. The jump and pump tracks will be 200m up the hill on your right. The Mountain Bike Playground Loop is accessed uphill from the pump track.
The Wagga Wagga Multisport Cycling Complex is jointly funded by the NSW Government, Regional Sports Infrastructure Fund ($7 million) and Wagga Wagga City Council ($2.2 million).