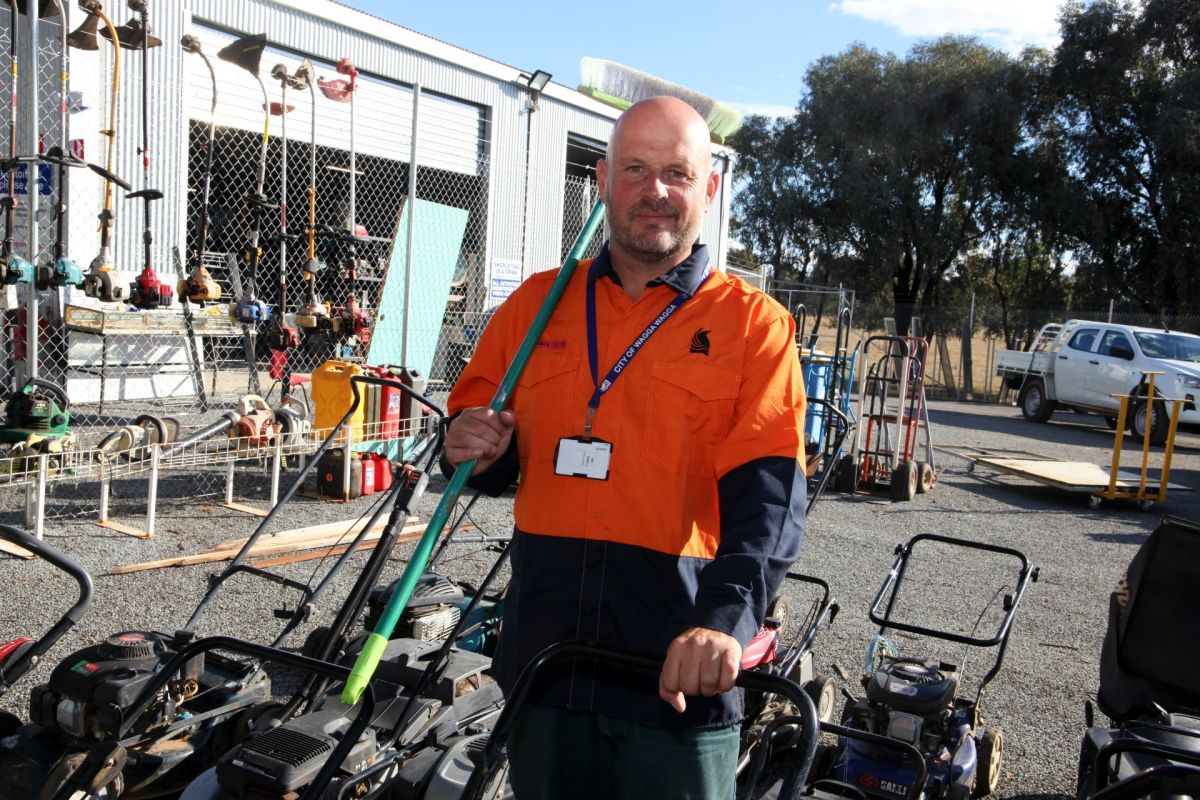 ---
Community
Tip Off Time at the city's new Tip Shop
Published: 14 May 2021 8:38am
The new and improved Tip Shop at the Gregadoo Waste Management Centre officially opened for business on Saturday 15 May 2021, with plenty of bargains on offer.
The updated shop has been located closer to the main entry gates as part of Wagga Wagga City Council's broader upgrade and redevelopment of the GWMC to meet the needs of our growing city.
Facility Manager Geoff Pym said part of these improvements has involved building a new weighbridge closer to Ashford Road, which is in the final stages of construction.
"The old tip shop location did not fit with the aim of removing saleable items from loads during opening hours prior to their vehicles crossing the weighbridge," Mr Pym said.
"This new location makes access much quicker and simpler for those people who want to stop in at the shop to drop off items.
"It will also deliver an improved customer experience, with its purpose designed layout, sealed outside area, improved car parking, toilet facilities, a cooled secure shed with presentation racking, security and communications upgrades."
It is hoped the upgrade will encourage more people to bring no-longer wanted items to the shop rather than putting them in general household waste.
Mr Pym said this would benefit the environment and the Wagga Wagga community.
"The goods placed on sale at the facility leading to a reduction in landfill, which reduces the need to construct new cells, preserving valuable resources," Mr Pym said.
"It also enables the purchase of cheaper items and repurposing of goods, creating employment and business activity."
The new weighbridge facilities, which will be capable of weighing B-Double heavy vehicles in a single weigh, are expected to be completed later this month.