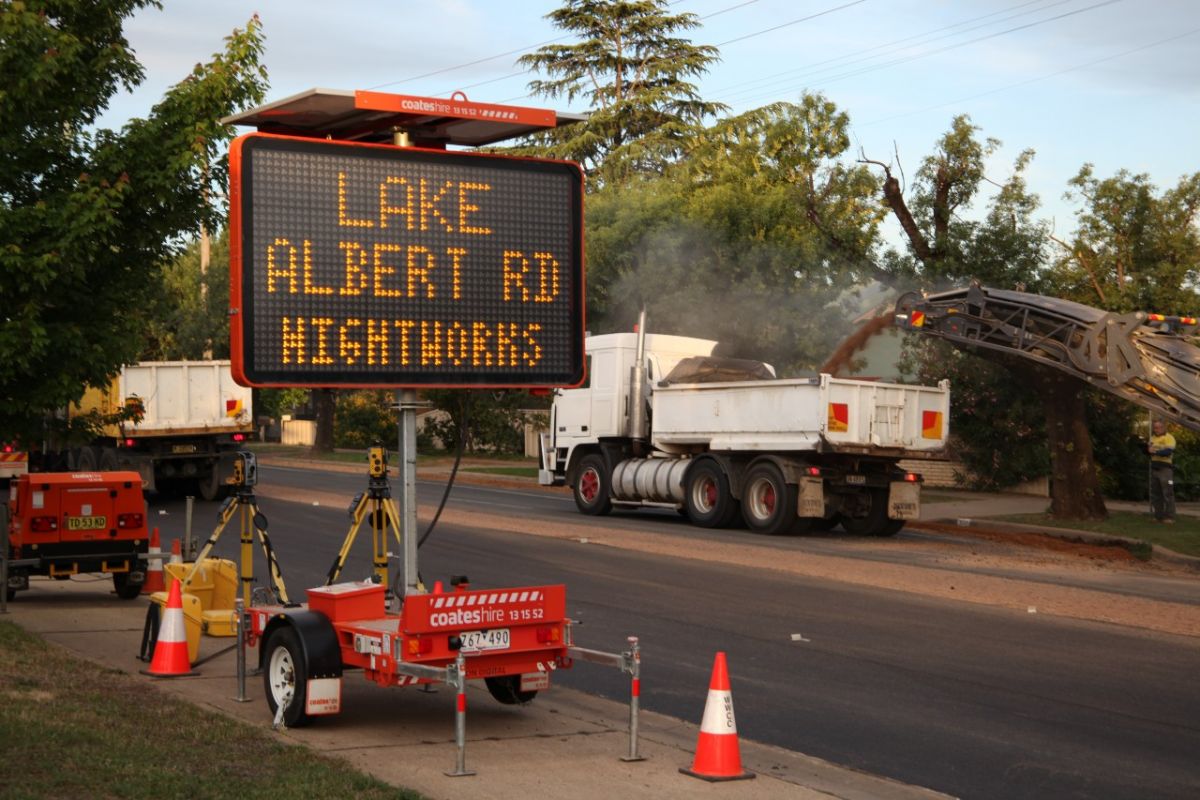 ---
Projects & Works
Good start to Lake Albert Road works
Published: 19 Nov 2021 11:15am
Night works marking the start of Stage 3 of the Lake Albert Road Rehabilitation Project got underway on Tuesday night (16 November) and continued through the week with some interruptions on Friday night due to rain.
Completion of the third stage before Christmas will finish the project resulting in the complete resurfacing of this main arterial road.
Stage 3 is a 1.6-kilometre section of road between Warrawong Street and Stanley Street.
---
For more information:
Lake Albert Road Rehabilitation - Stage 3
---
It is being resurfaced in two stages, with the first stage started earlier this week between Fay Avenue and Stanley Street.
Night works on the section between Lord Baden Powell Drive and Warrawong Street are expected to begin at end of this month, weather permitting.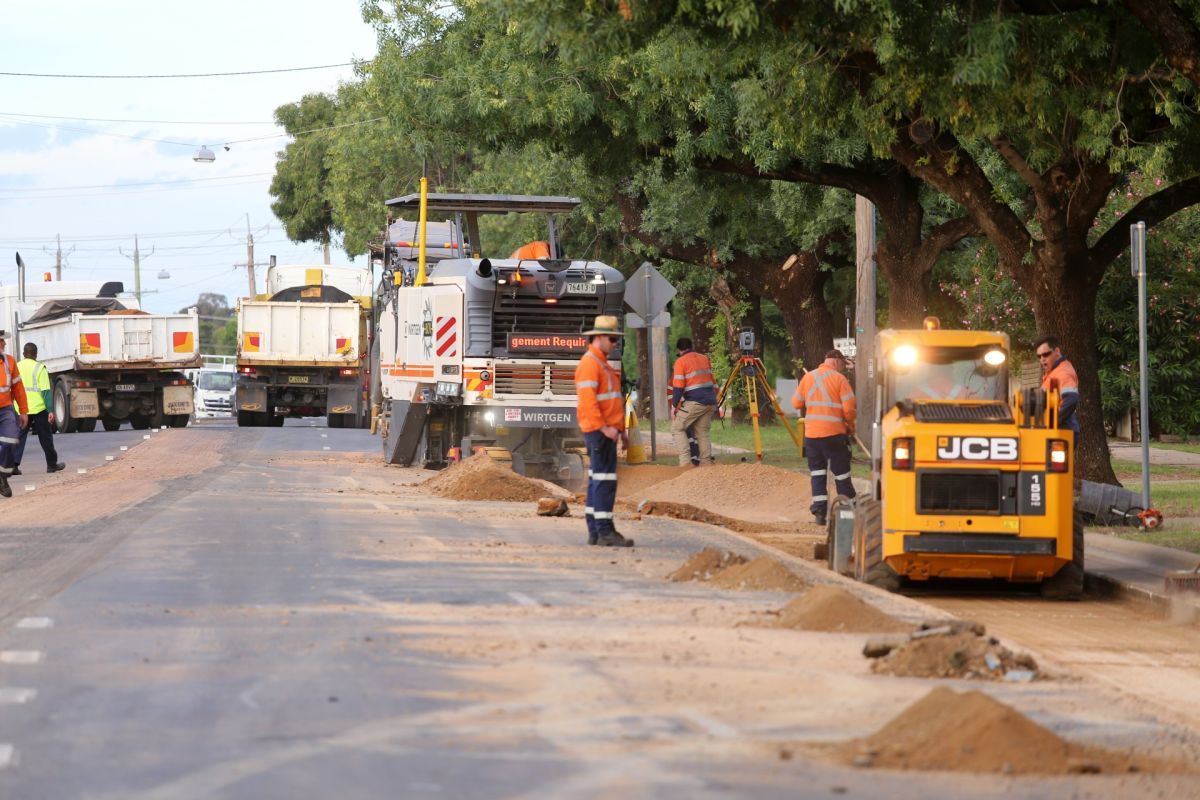 Wagga Wagga City Council Director Infrastructure Services Warren Faulkner said the main scope of works started on schedule after preliminary works on the two 800-metre long sections began in October.
This work involved replacement of kerb and gutter and upgrade of sections of parking bays.
"We've made some good progress in the first week of the project," Mr Faulkner said.
"Conditions were generally ideal. We got through the scheduled work in the first 12-hour shifts with some delays on Friday night due to rain early in the shift.
"Council thanks residents for their understanding whilst this important work goes through the night … the result will be a fantastic new surface on one of the city's most important thoroughfares."
During the works, Lake Albert Road will be closed to through traffic at the roadworks site between the hours 6pm to 6am, with no work to occur on a Saturday night.
Vehicular access for residents and emergency services within the roadworks will be made available.
The $4.8 million project is being funded via a $3.6 million grant from the State Government and $1.2 million from Council.
For more information, visit wagga.nsw.gov.au/projects and follow the link to the Lake Albert Road Rehabilitation – Stage 3 project.
Stage 1 of Lake Albert Road was completed in December 2018 with the section of road between Fay Avenue and Lord Baden Powell Drive.
Stage 2 completion, between Stanley Street and Kooringal Road, was achieved in November 2019.