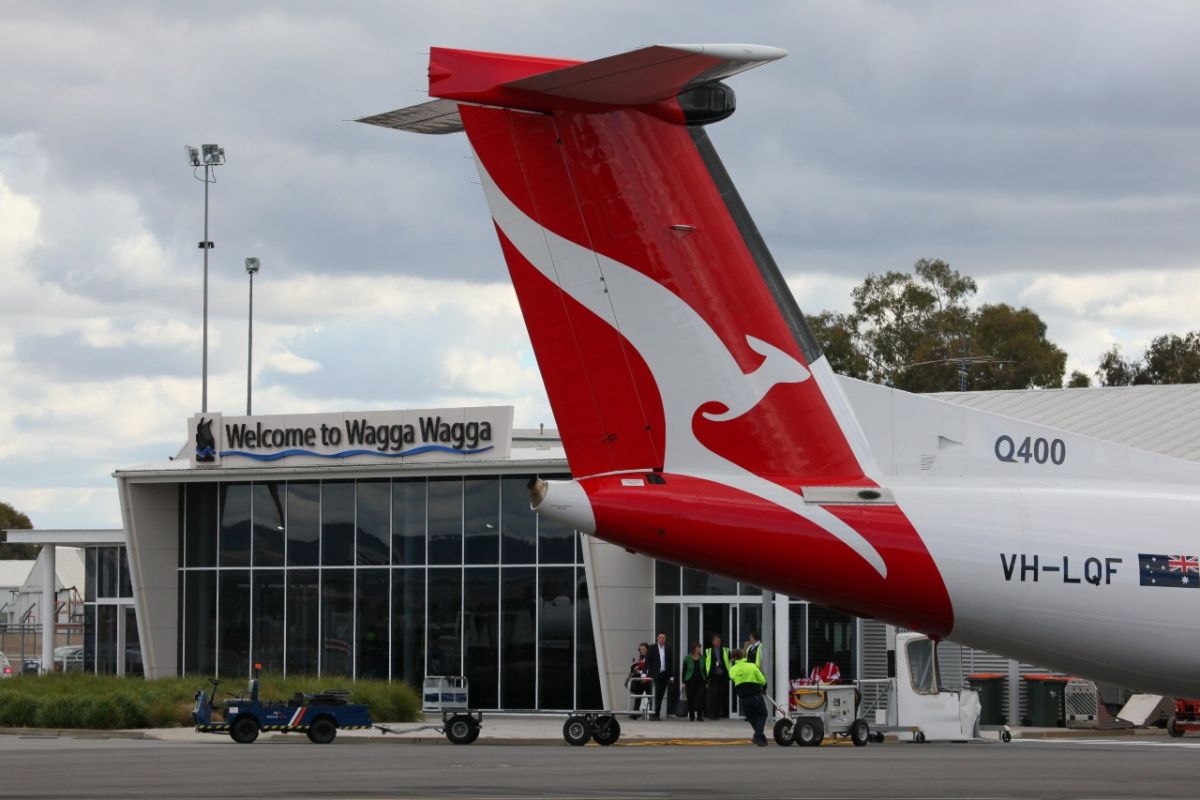 ---
Community
New air service to Brisbane
Published: 05 Nov 2021 10:10am
Wagga Wagga will have regular airline services flying direct to a third Australian capital city from early next year.
Riverina travellers will have direct flights to Queensland when QantasLink starts flying between Wagga Wagga and Brisbane from 28 March, 2022.
The carrier will operate three weekly return services with its 74 seat, Q400 turboprop aircraft.
It will be the first regular passenger service to connect Wagga Wagga to Brisbane in almost four years and will give Riverina residents more one-stop connections to destinations across Queensland.
Wagga Wagga will now have airlines operating direct services to Sydney, Melbourne and Brisbane.
QantasLink CEO John Gissing said the new route would open up more options for Wagga Wagga residents and Queenslanders looking to book their next holiday as interstate travel picks up early next year.
"As Australia's largest regional airline, we know we have an important role to play keeping regions connected and driving tourism," Mr Gissing said.
"This service will make it easier for Queenslanders to catch up with family and friends and explore the beautiful Riverina region.
"It will also give Wagga residents easy access to some of Queensland's amazing holiday destinations."
Mayor of the City of Wagga Wagga Cr Greg Conkey OAM said the announcement of direct return flights from the city to Brisbane would be welcomed by regional communities across the Riverina.
"Our communities got a feel for this route when it operated for a short time out of Wagga Wagga some years ago and it was well utilised for business, health and tourism reasons," Cr Conkey said.
"Having expanded air services direct to Brisbane is a show of commitment from the industry to Wagga Wagga, as a major regional centre, and I'm sure this route will again prove popular.
"This not only benefits local travellers, but will also encourage more Queensland visitors to the city and the region, making it more accessible because of the direct service."
The flights have been made possible with the support of the Queensland Government, Wagga Wagga Airport, and Brisbane Airport Corporation.