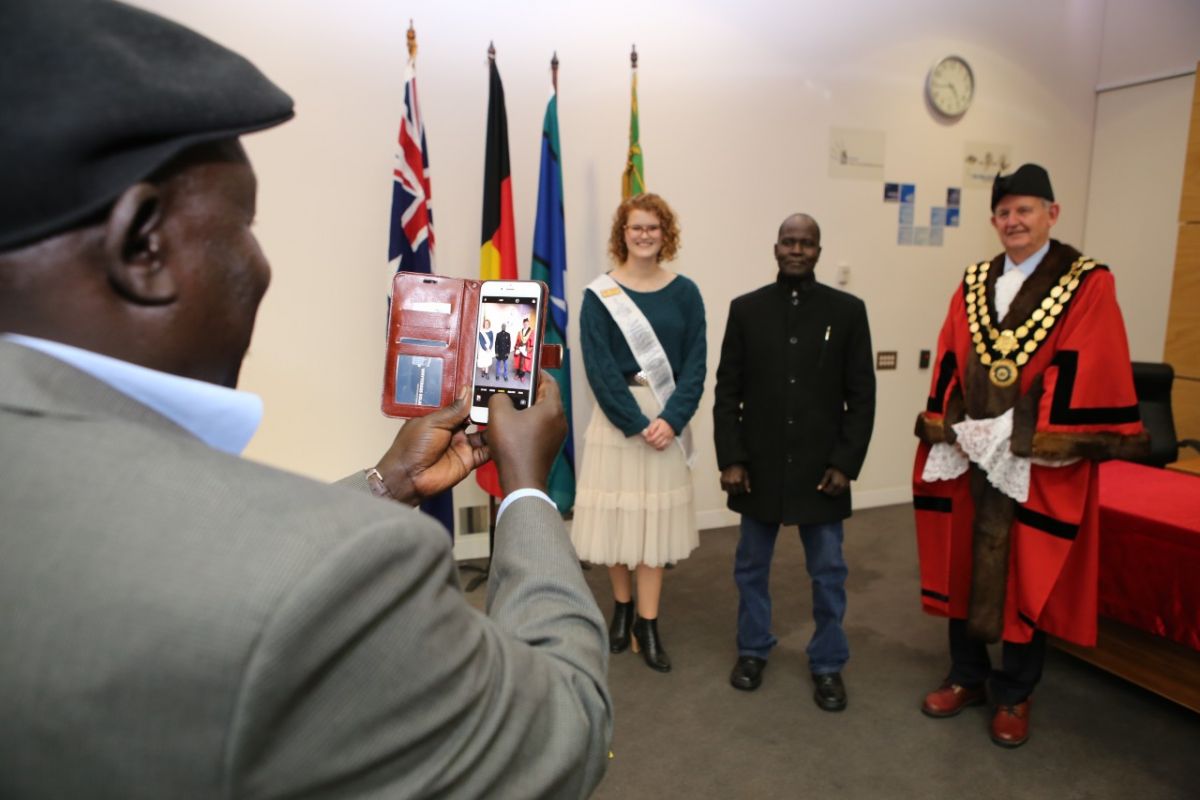 ---
Community
Citizenship Ceremonies move online
Published: 08 Oct 2021 1:25pm
Wagga Wagga City Council is staging a series of virtual citizenship ceremonies over the month of October to enable up to 90 residents to become Australian citizens.
Four online ceremonies were held this week, two on Thursday and two on Friday, with 32 conferees taking the citizenship pledge of commitment and becoming citizens.
Mayor of the City of Wagga Wagga Councillor Greg Conkey OAM said Council was pleased to be able to offer this option after cancelling its in-person ceremonies in July, August and September due to COVID-19 restrictions.
"We have a large number of people in our city who want to become Australian citizens and this gives them the opportunity to take that step without having to wait until social distancing measures are lifted," Cr Conkey said.
"We have invited 90 people, including 12 children, from 23 countries to become an Australian citizen via a web-based video conference.
"Even though we are in separate locations for these ceremonies, it is still wonderful to be able to come together for this special occasion 'virtually' to welcome these new citizens to our country and our community."
The conferees come from Afghanistan, Bangladesh, Britain, China, Egypt, Germany, Greece, Hong Kong Special Administrative Region of the People's Republic of China, India, Iran, Iraq, Malaysia, Myanmar, Nepal, Pakistan, Philippines, Russian Federation, Sri Lanka, Sudan, Taiwan, United States of America, Vietnam and Zimbabwe.
There are six more online ceremonies scheduled to take place this month on 14, 22 and 29 October, and further ceremonies are planned for early November.
It is expected Council's in-person citizenship ceremonies will resume once restrictions ease under the NSW Government's COVID Roadmap to Recovery.