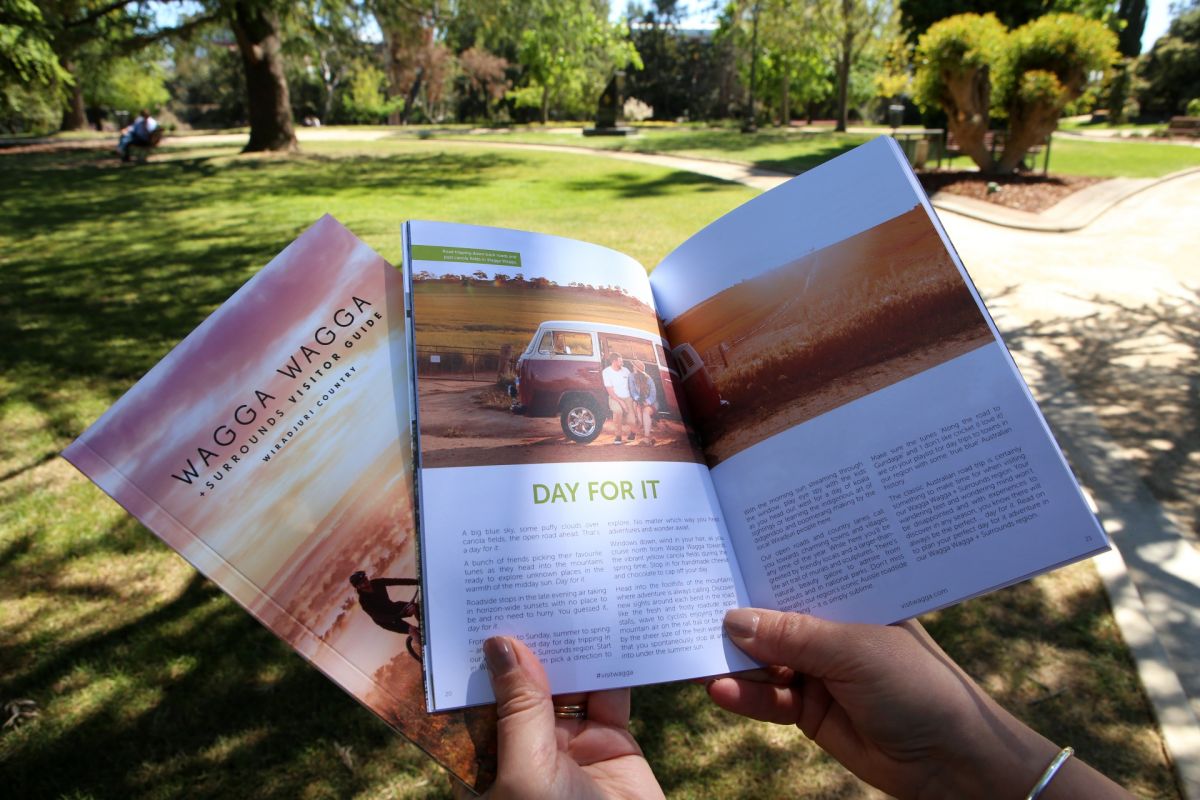 ---
Events & Tourism
New guide to welcome back visitors to Wagga Wagga + Surrounds
Published: 29 Oct 2021 9:51am
The latest Wagga Wagga + Surrounds Visitor Guide will be launched on Monday 1 November 2021 to coincide with the lifting of restrictions on the Greater Sydney population's ability to travel to regional NSW.
The 2021/22 publication showcases 141 tourism partner businesses in the Wagga Wagga Local Government Area and across seven neighbouring shires, including Coolamon, Junee, Narrandera, Lockhart, Snowy Valleys, Cootamundra-Gundagai and Greater Hume.
Council's Visitor Economy Development Officer Kimberly Parker said it is the ideal time to release the guide, especially with Christmas and the summer holidays just around the corner.
---
For more information about the Visitor Guide:
---
"We're preparing to see an influx of visitors to the region once the COVID-19 NSW Health Order travel restrictions are lifted," Ms Parker said.
"The release of the new guide is timed to welcome people back to our region and we're excited to be doing that as our tourism businesses have felt the impact of the COVID-19 situation and travel restrictions.
"As well as featuring our tourism partners, the guide gives visitors an idea of the things to see and do, places to eat and drink, where to stay, and day-tripping options as they plan their trip."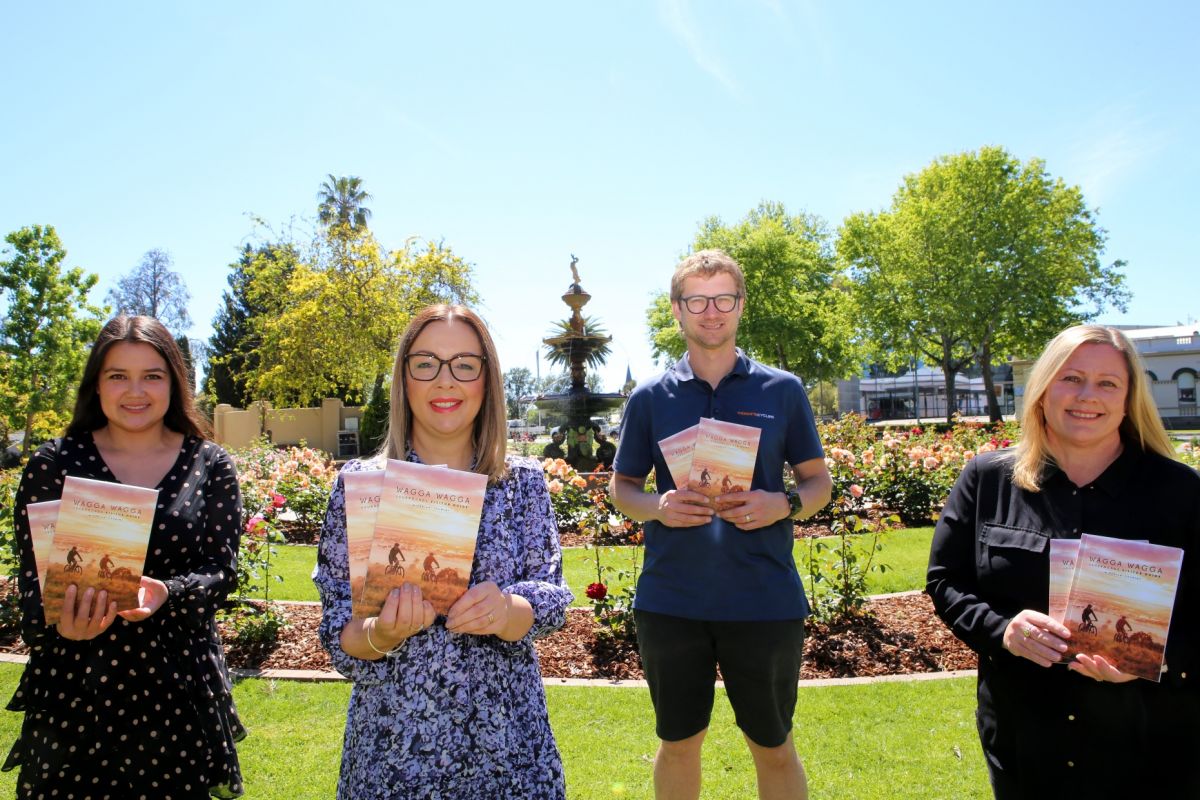 Tourism employs many local people and injects an estimated $385 million into the economy of Wagga Wagga each year.
The 74-page publication is designed primarily as a holiday planning tool for visitors from across NSW and interstate who are looking to visit Wagga Wagga + Surrounds, whether it is for a short or longer stay.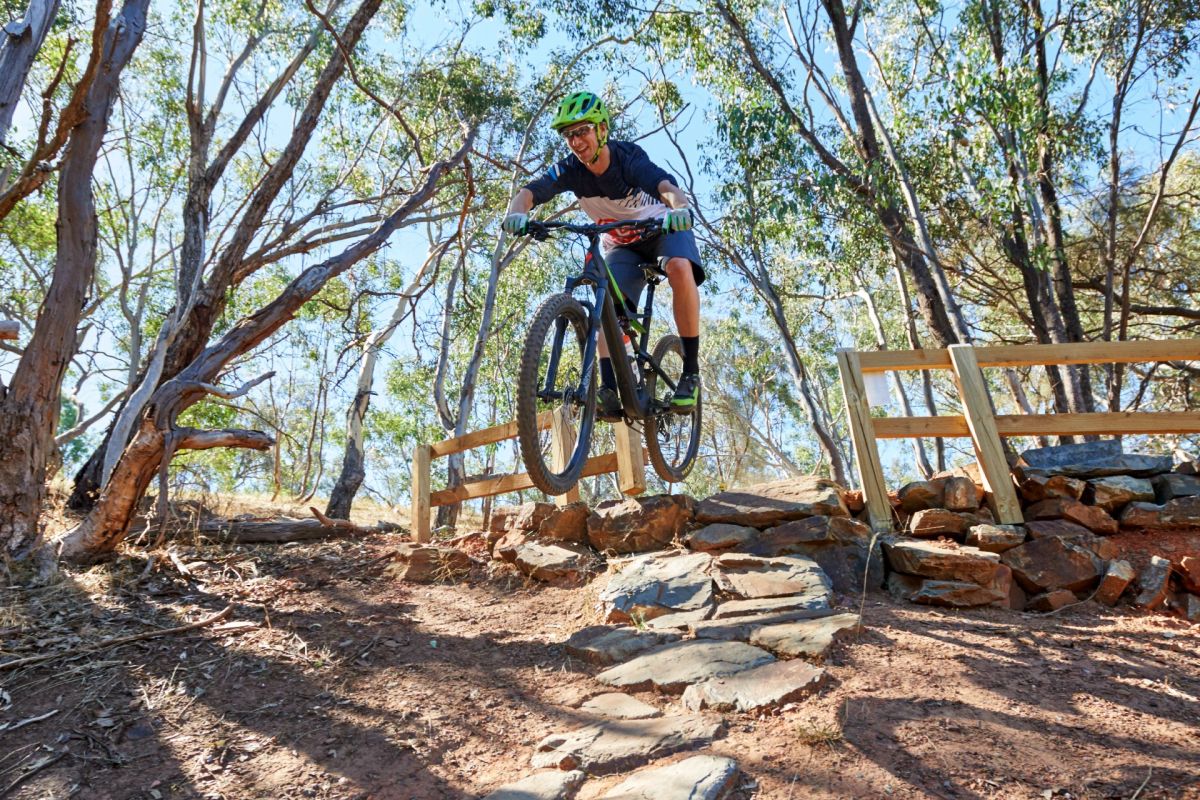 "The new and improved guide showcases our strong nature-based and cycling experiences and the amazing agritourism products we have here in the region," Ms Parker said.
"It also includes suggested travel itineraries and builds on the inclusion of Wiradjuri language that featured in last year's guide to help visitors connect to and appreciate the cultural heritage of the Wiradjuri people in our unique region."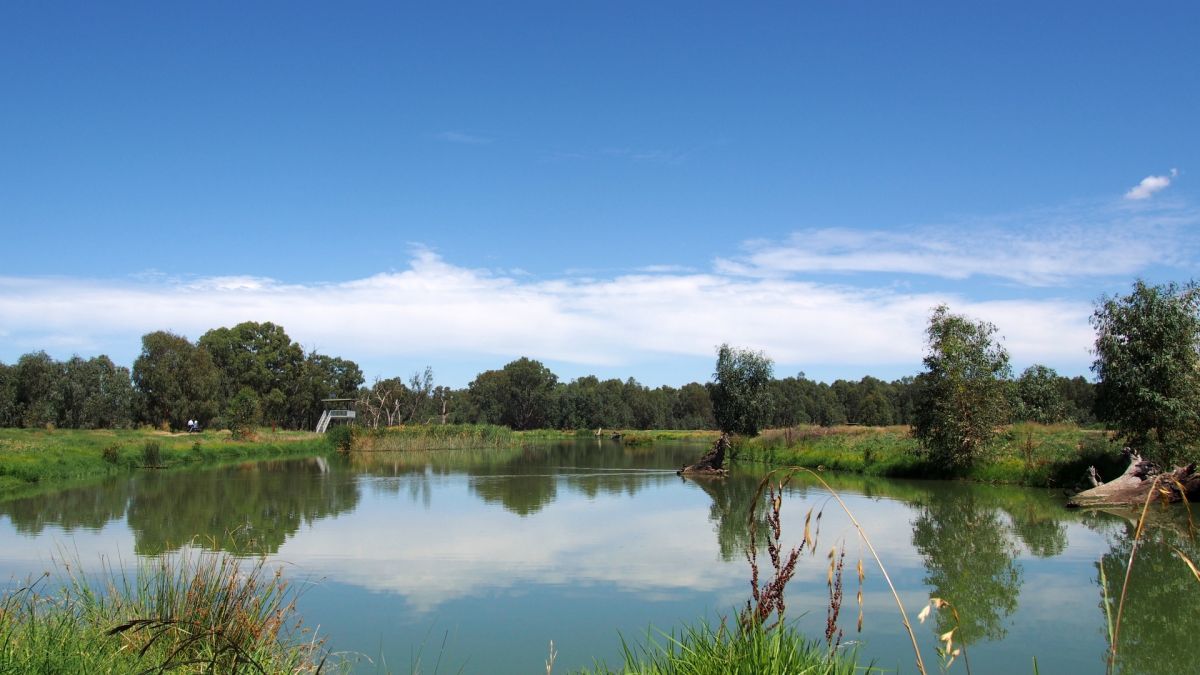 The guide will be distributed through the Wagga Wagga Visitor Information Centre and local businesses, as well to Visitor Information Centres in Sydney, Melbourne, Canberra, and regional NSW and Victoria.
To get your copy of the guide, contact the Visitor Information Centre on 1300 100 122 or download a copy from visitwagga.com from Monday 1 November 2021.