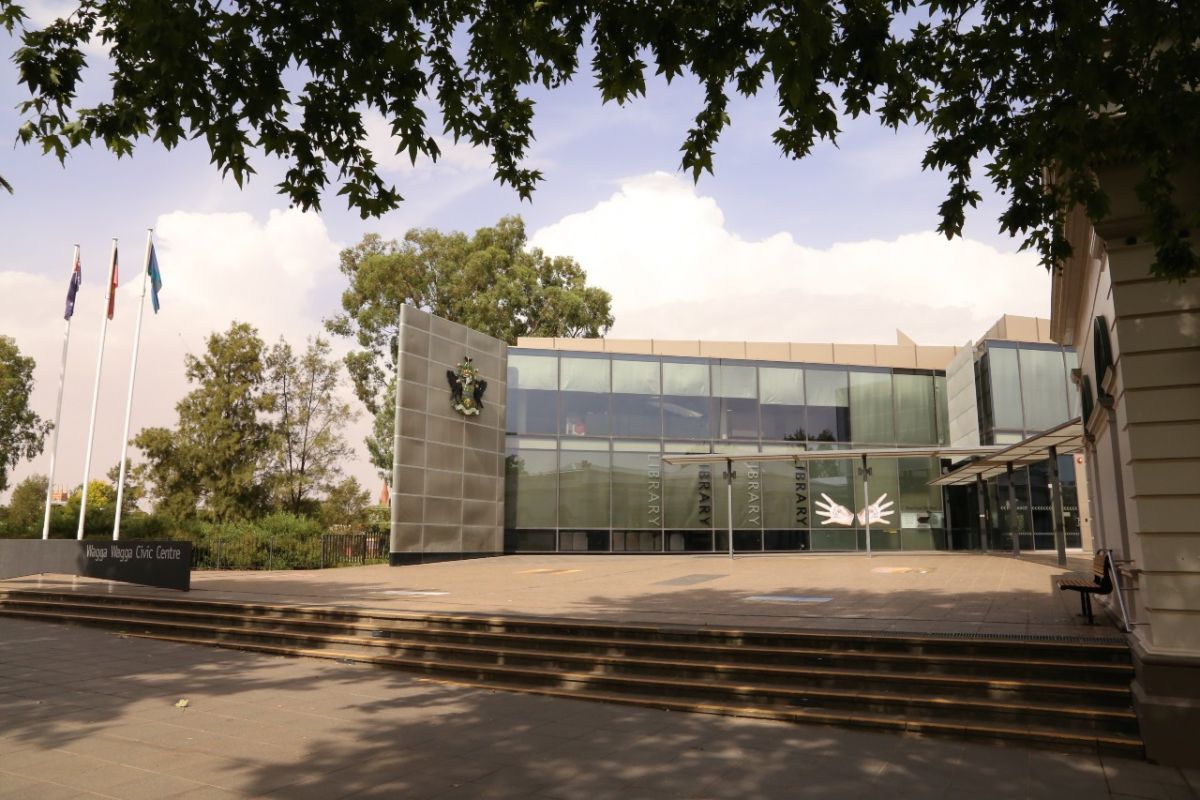 ---
Council
Summary of Council's 11 October 2021 Ordinary Meeting
Published: 12 Oct 2021 4:59pm
Support to have Bill withdrawn
Councillors have supported a Mayoral Minute calling on the NSW Government to withdraw the Environmental Planning and Assessment Amendment (Infrastructure Contributions) Bill 2021 from the NSW Parliament.
Other recommendations supported include the need for further consultation with the local government sector on any proposed reforms to the infrastructure contributions system, oppose any proposal to divert infrastructure contributions, and support LGNSW advocating to protect local government from any amendments to infrastructure contributions which leaves councils and communities worse off.
Cr Greg Conkey said the proposed reforms will have far reaching financial implications for communities across NSW.
MM-1 MAYORAL MINUTE - INFRASTRUCTURE CONTRIBUTIONS REFORMS
Planning proposal approved
Council has approved a planning proposal (LEP20/0006) to rezone land at 39 Currawang Drive, Springvale, from RU1 Primary Production to R5 Large Lot Residential and reduce the minimum lot size provisions from 200 hectares to 2 hectares.
RP-1 PLANNING PROPOSAL (LEP20/0006) TO AMEND WAGGA WAGGA LOCAL ENVIRONMENTAL PLAN 2010 LAND ZONING AND MINIMUM LOT SIZE FOR LAND LOCATED IN SPRINGVALE
In-principle support for planning proposal
Council resolved to give in-principle support for planning proposal LEP21/0001 to amend the Wagga Wagga Local Environmental Plan 2010 land zoning, minimum lot size and urban release area provisions at 456 and 474 Plumpton Road, Rowan.
Council will now receive a further report outlining various items for endorsement before submitting to NSW Department of Planning, Industry and Environment for Gateway Determination.
RP-2 PLANNING PROPOSAL (LEP21/0001) 456 AND 474 PLUMPTON ROAD, ROWAN - AMENDMENT TO LAND ZONING, MINIMUM LOT SIZE AND URBAN RELEASE AREA PROVISIONS OF THE WAGGA WAGGA LOCAL ENVIRONMENTAL PLAN 2010
Infrastructure documents on public exhibition
Three draft documents linked to the Northern Growth Area in Wagga Wagga have been approved to go on public exhibition with community feedback invited.
High rates of development continue across the area with the need for stormwater, sewerage, open space and transport infrastructure estimated to cost $15 million.
The most significant infrastructure relates to stormwater treatment and management. Additional stormwater infrastructure is required to service future and existing areas of Boorooma, Estella, Gobbagombalin and River Road. It is proposed to partly fund this infrastructure through an amendment to existing Development Servicing Plan (DSP) Stormwater.
An addendum to the DSP Sewerage is also proposed to ensure Section 64 Sewer contributions are captured to fund sewer infrastructure in the new development area of River Road.
Changes to the Wagga Wagga Local Infrastructure Contributions Plan 2019 – 2034 (LICP) are also required to ensure Section 7.11 contributions are captured and reflect the cost to provide open space and transport infrastructure in the River Road development area.
The documents will be on exhibition for 42 days from 17 October to 29 November 2021.
RP-3 NORTHERN GROWTH AREA INFRASTRUCTURE AND CONTRIBUTIONS
New representative on HumeLink committee
Cr Kerry Pascoe has been endorsed as Council's representative on the Transgrid HumeLink Community Consultative Committee.
The Community Consultative Group will provide an opportunity for discussion between Transgrid and landowners, local community organisations, councils and other members of the communities in the HumeLink project study corridor.
Cr Pascoe will represent Council for the current term with a representative nominated in 2022 following formation of the new Council.
RP-4 TRANSGRID HUMELINK - COMMUNITY CONSULTATIVE GROUP REPRESENTATIVE NOMINATION
Community@Work funding requests
Council has supported a recommendation to decline requests for additional funding from the Community@Work Fund.
South Wagga Anglican Church was granted an allocation of $7,000 and requested an additional $2,000 in funding.
The North Wagga Residents Association was granted an allocation of $20,000 from the fund and requested an additional $8,200.
There was $95,372 in funding available for the Community@Work Fund for the 2021/22 financial year. Council resolved at its meeting on 26 July 2021 to allocate $44,296 to seven applications. The total unallocated amount of $51,076 is held in the Community Works Reserve and is made available for the 2022/23 funding round.
RP-5 COMMUNITY@WORK PROGRAM - REQUEST FOR ADDITIONAL FUNDING
Draft policy on public exhibition
Council has endorsed the draft Child Safe Policy (POL 083), that is to be placed on public exhibition for a period of 28 days from 12 October 2021 to 9 November 2021. Public submissions on the draft policy will be received until the 23 November 2021.
Disclosure of Pecuniary Interest Returns
The Register of Pecuniary Interest Returns, containing current returns of Councillors and Designated Staff for the period 1 July 2020 to 30 June 2021, were tabled in accordance with Clause 4.21 of the Model Code of Conduct.
RP-7 DISCLOSURE OF PECUNIARY INTEREST RETURNS – COUNCILLORS AND DESIGNATED STAFF 2021
Rural fire sheds contract
Council has accepted the tender offer of Adaptive Trading Pty Ltd T/a Adaptive Interiors for the Design & Construction of Rural Fire Sheds at The Gap and Umbango for the lump sum amount of $378,630 excluding GST.
CONF-1 RFT2021-25 THE GAP AND UMBANGO RURAL FIRE SHEDS
Rent waivers and reductions
Councillors have agreed to grant rent waivers to Council's commercial and airport tenants who meet eligibility requirements.
Council also agreed to provide rent reductions to a number of community groups which are tenants in Council-owned properties.
CONF-2 COVID-19 RENTAL RELIEF - COMMERCIAL & AIRPORT LEASES
CONF-3 COMMUNITY TENANTABATEMENTS