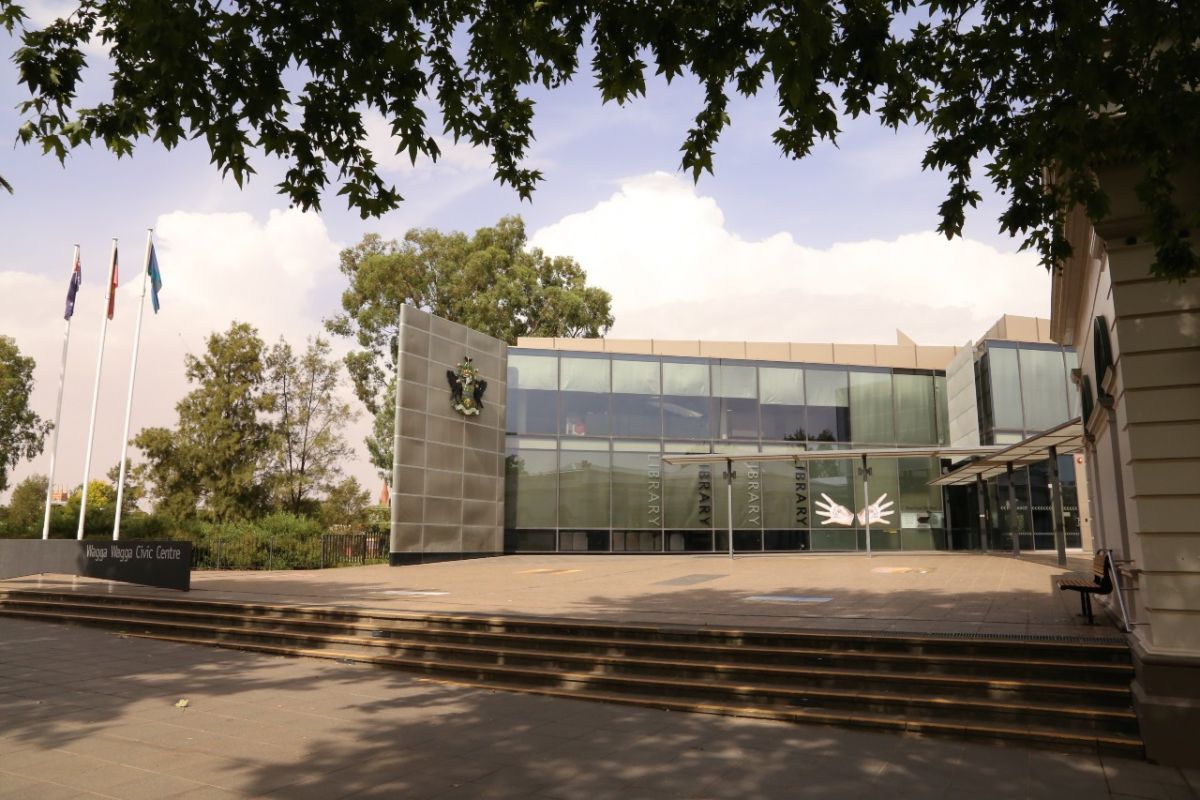 ---
Council
Summary of Council's 25 October 2021 Ordinary Meeting
Published: 26 Oct 2021 8:53am
Developers in Local Government
Councillors agreed to write a letter to the Minister and Shadow Minister of Local Government urging in the strongest possible terms to clarify the legislative position of the state government in regards to developers and close associates prior to the September 2024 Local Government Elections.
CR-1 COUNCILLOR REPORT -DEVELOPERS IN LOCAL GOVERNMENT
Planning proposals adopted
Council has supported two planning proposals (LEP18/0004 and LEP18/0009) to amend the Wagga Wagga Local Environment Plan 2010 and rezone land on Gregadoo Road and Tallowood Crescent from RU1 Primary Production to R5 Large Lot Residential and reduce the minimum lot size applicable from 2ha down to 4,000m2.
RP-1 PLANNING PROPOSALS - LEP18/0004 AND LEP18/0009 - GREGADOO ROAD AND TALLOWOOD CRESCENT – AMENDMENT TO LAND ZONING AND MINIMUM LOT SIZE REQUIREMENTS OF THE WAGGA WAGGA LOCAL ENVIRONMENTAL PLAN 2010 AND AMENDMENT TO WAGGA WAGGA DEVELOPMENT CONTROL PLAN 2010
Livestock Marketing Centre to complete shade project
Council approved a budget variation allowing the Livestock Marketing Centre (LMC) to use their own reserves to fund the supply and installation of shade sails over the remaining sheep yard delivery pens.
As part of the recent LMC expansion and upgrade, retractable shade sails were installed in the delivery pens of new yards. In the months since, LMC staff have reviewed the performance of the sails on operations and animal welfare with the intention to further expand shade structures to the existing yards if the initial installations were successful.
Council will now call for a tender for fixed shade sails for the remaining yards.
RP-2 LIVESTOCK MARKETING CENTRE - SUPPLY AND INSTALLTION OF SHADE SAILS OVER SHEEP DELIVERY YARDS
Flood studies adopted
Council has adopted the Wagga Wagga Major Overland Flow Floodplain Risk Management Study and Plan (MOFFS) completed by WMAWater and the Village Floodplain Risk Management Studies and Plans (VOFFS) completed by GRC Hydro.
The studies look at the existing flood environment and economic impact of flooding, and make recommendations to minimise the future impacts of overland flow flooding in Wagga Wagga's catchment areas, and the villages of Tarcutta, Ladysmith and Uranquinty.
RP-3 WAGGA WAGGA MAJOR OVERLAND FLOW FLOODPLAIN STUDY (MOFFS) & THE TARCUTTA, LADYSMITH AND URANQUINTY FLOODPLAIN STUDY (VOFFS)
2020/21 Annual Financial Statements
Council adopted the 2020/21 Annual Financial Statements.
For the 2020/21 financial year, Council continued to meet the Code of Accounting Practice and Financial Reporting benchmarks for five of the six performance indicators, which is consistent with 2019/20 financial year results.
RP-4 ANNUAL FINANCIAL STATEMENTS 2020/21
New Year's Eve 2021 and 2022
Please see separate media release.
RP-5 NEW YEAR'S EVE 2021 & 2022
Financial Performance Report as at 30 September 2021
Council approved the proposed 2021/22 budget variations for the month ended 30 September 2021.
RP-6 FINANCIAL PERFORMANCE REPORT AS AT 30 SEPTEMBER 2021
Requests for financial assistance
Council voted to waive a $1725 room hire fee for the St Vincent de Paul Society (NSW) and a $270 venue hire fee for the Combined Riders of Wagga Wagga.
RP-7 SECTION 356 REQUESTS FOR FINANCIAL ASSISTANCE
Ladysmith Rail Trail
Council received and noted a petition containing 16 signatures from landowners strongly objecting to the development of the Wagga Wagga to Ladysmith Rail Trail through their properties.
RP-8 PETITION - WAGGA WAGGA TO LADYSMITH RAIL TRAIL
Interim Mayor
Council agreed to delegate to Councillor Greg Conkey the functions of the role of mayor from 4 December 2021 until the first meeting of the Council elected at the 4 December 2021 election.
RP-9 DELEGATIONS DURING THE ELECTION PERIOD
Acquisition of ambulance station
Council has authorised the General Manager to accept Terms of Proposed Sale provided by Property NSW to acquire the old Ambulance Station at 54 Johnston Street, Wagga Wagga.
CONFMM -1 - MAYORAL MINUTE - PROPOSED ACQUISITION - 54-58 JOHNSTON STREET, WAGGA WAGGA
Duke of Kent Community Building
Council has accepted the tender offer of Adaptive Interiors for the design and construction of the Duke of Kent Community Building for the lump sum amount of $695,720 excluding GST.
CONF-1 RFT2022-03 DUKE OF KENT COMMUNITY BUILDING DESIGN & CONSTRUCT
Fitness gym, Oasis Aquatic Centre
After the Expression of Interest process, Council has chosen a preferred applicant for the fitness gym within the Oasis Aquatic Centre. The General Manager will now commence negotiations with the preferred applicant.
CONF-2 FITNESS GYM, OASIS AQUATIC CENTRE - EXPRESSION OF INTEREST
Concrete crushing services
Council has accepted the offer of Smallmon Brothers to provide concrete crushing services for a period of two years.
CONF-3 RFT2022-04 CONCRETE CRUSHING SERVICES
Land acquisition – Uranquinty
Council has authorised the General Manager to negotiate the acquisition of land within Lot 1 DP 1068577 at 6318 Olympic Highway, Uranquinty.
CONF-4 PROPOSED ACQUISITION OF LAND - PART 6318 OLYMPIC HIGHWAY, URANQUINTY, BEING PART LOT 1 DP 1068577
Land acquisition – Gobbagombalin
Council has authorised the General Manager to negotiate the acquisition of land within Lot 450 DP 1271227 at the corner of Pine Gully Road and Old Narrandera Road, Gobbagombalin.
CONF-5 PROPOSED ACQUISITION OF LAND - CNR PINE GULLY ROAD AND OLD NARRANDERA ROAD, GOBBAGOMBALIN, BEING PART LOT 450 DP 1271227
Grazing licence
Council agreed to enter into a 12-month grazing licence agreement for approximately 9.4 hectares at 43 Livingstone State Forrest Road, Burrandana.
CONF-6 PROPOSED GRAZING LICENCE - LITTLE BURRUNDANA, 43 LIVINGSTONE STATE FORREST ROAD - PART LOT 1 DP 803622
Indoor Recreation Facility at Bolton Park Stadium
After the Expression of Interest process, Council has chosen to negotiate with the existing lessee.
CONF-7 INDOOR RECREATION FACILITY, BOLTON PARK STADIUM - EXPRESSION OF INTEREST
Container Deposit Scheme - Refund Sharing Arrangement
Council has extended the Refund Sharing Agreement with Kurrajong Waratah for a 12-month period beginning 1 January 2022 and ceasing 31 December 2022.
CONF-8 CONTAINER DEPOSIT SCHEME (CDS) - REFUND SHARING ARRANGEMENT