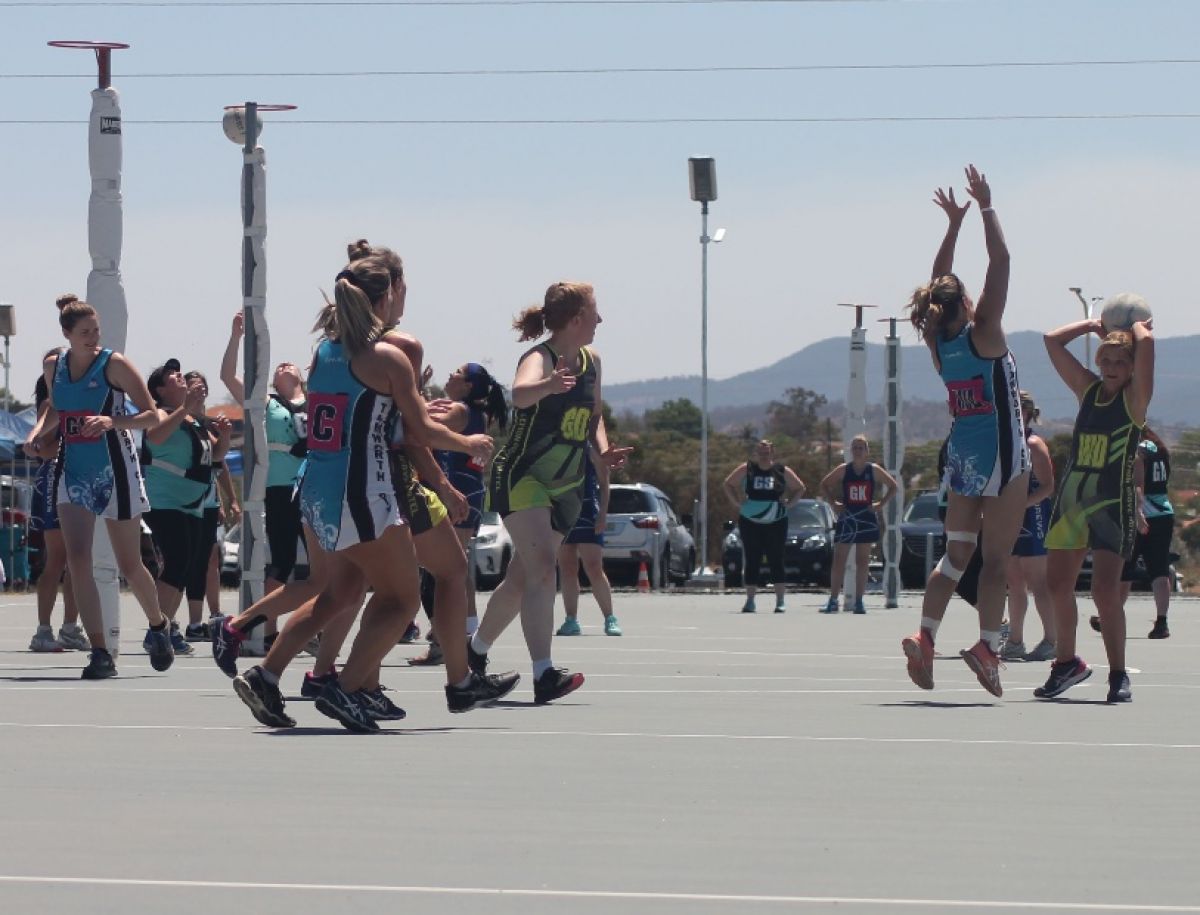 ---
Events & Tourism
Wagga to host netball titles in 2022
Published: 14 Oct 2021 4:24pm
Netballers from all over the state will converge on Wagga Wagga next year with the city set to host the 2022 Masters State Titles and Netball NSW Social Masters in October next year.
Both events will run concurrently and be held at the Wagga Wagga Netball Association on Saturday and Sunday, 15-16 October.
In 2019 Netball NSW took both the Masters State Titles and Social Masters to Tamworth, and after the events were cancelled yet again in 2021 due to COVID-19 the organisation is excited to take them regional again in 2022.
"It is very important that we take these competitions to different parts of the state as we have huge numbers in every region," Competitions Manager Claire Dale said.
"We had a brilliant weekend when we headed north of Sydney to Tamworth in recent years, and we can't wait to head south to Wagga Wagga in 2022.
"Like Tamworth, Wagga Wagga has fantastic indoor and outdoor facilities which can accommodate everyone, from those looking to play in a competitive environment, to those just looking for some social fun.
"It was very disappointing that we have had to cancel this competition two years in a row due to COVID-19 but it is a great news story that we can look to head to Wagga in 2022.
"We look forward to working with the Wagga Wagga Netball Association and Wagga Wagga City Council in the run-up to what promises to be a fantastic two-day festival of netball."
Formerly known as the State Championships - Masters, the Masters State Titles will have Association Representative Teams competing.
The Social Masters, meanwhile, is all about getting together with friends for some fun, good times, and a little bit of netball.
Mayor of the City of Wagga Wagga Cr Greg Conkey OAM said it was pleasing to see Netball NSW supporting regional centres, and in particular committing to the Riverina after the cancellation of the events last year.
"We're delighted to host these events and look forward to welcoming Netball NSW and all participants to our great city," Cr Conkey said.
"We are a regional capital city which is renowned for hosting top level sporting events and I'm sure this weekend of Masters netball will be no different.
"In recent times we've hosted the AFL, NRL, A-League and NSW Touch and can't wait to see Netball NSW in Wagga Wagga to experience our strong sporting culture and hospitality.
"The netball facilities, both indoor and outdoor, are second to none and we have a strong local association which will ensure this weekend of netball is nothing but successful."