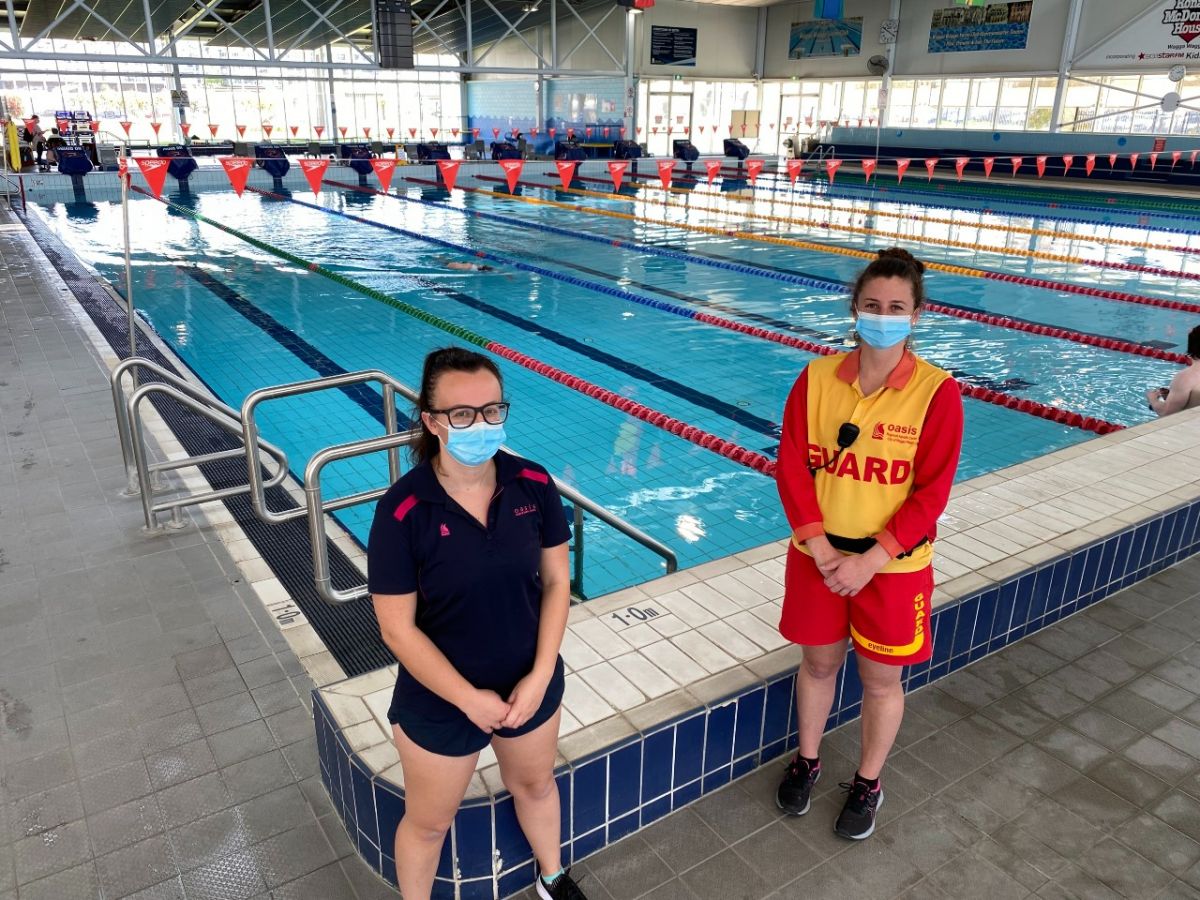 ---
Community
Bring your goggles and a mask: Oasis reopens
Published: 17 Sep 2021 2:18pm
After four long weeks of lockdown the Oasis Regional Aquatic Centre has reopened its doors in time for the school holidays.
Aqua aerobics and gym classes have recommenced, with a maximum of 20 participants per class, while intensive swimming lessons are available over the holiday period.
Sporting groups are also able to hold training sessions for a maximum of 20 participants at both the Oasis and the Multi-purpose Stadium.
Manager Oasis Regional Aquatic Centre Maurice Eames said the team were happy to welcome the community back, and reminded patrons of the need to wear a mask when arriving at the pool.
"Our team is well-practised in providing a COVID-safe environment and follow a strict cleaning and sanitising schedule," Mr Eames said.
"We're asking the community to do their part by ensuring they sign in with the QR code, show reception staff their green tick before entering, and wear a mask at all times except for when they're in the water.
"As soon as you get out of the pool, your mask needs to go back on."
Mr Eames said the team were kept busy during the lockdown period, working their way through a checklist of behind-the-scenes work.
"As disappointing as it was to have to close our doors, the lockdown did give us an opportunity to get some additional maintenance done," Mr Eames said.
"For example, we deep cleaned the entire indoor area, prepared the outdoor pool for summer and cleaned, repaired and waterproofed all the balance tanks, which alone took three weeks.
"We also scrubbed the indoor tiles, which is a process we can't do when we're open due to the chemicals needed to remove calcium build up."
Staff were also busy with administration work, after the decision was made to cancel the remainder of Term 3 swimming lessons.
"Families who were enrolled in Term 3 have been given family credit for any lessons that would have occurred between Sunday 15 August and Sunday 19 September," Mr Eames said.
"This credit can either be used towards future swimming lesson terms, or you can apply for a refund."
Regular swimming lessons will resume as normal beginning from Term 4, public health orders permitting.