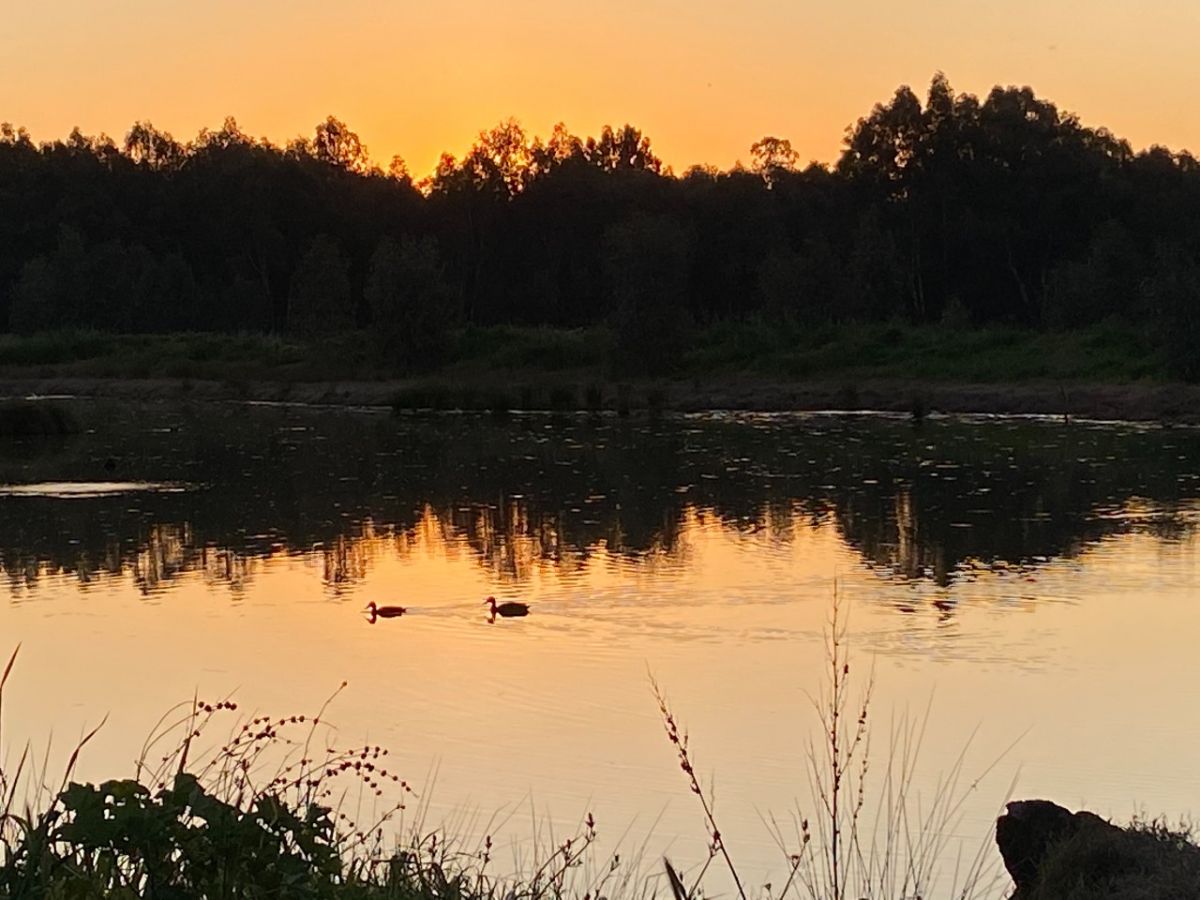 ---
Parks & Recreation
Choose your own adventure: exploring the great outdoors
Published: 03 Sep 2021 9:27am
As anyone who has recently walked around Lake Albert or along the levee can attest, there are more people than usual getting outside for some much needed sunshine and fresh air.
It's heartening to see, however when we're supposed to be socially-distancing from one another, some stretches are beginning to feel more like George Street during peak hour than a regional city footpath.
Which is why Council is encouraging the community to branch out and investigate new paths for their daily constitutional.
Environmental Education Officer Alice Kent said the lockdown was an opportunity to explore new parts of your neighbourhood.
"We're creatures of habit," Ms Kent said.
"We tend to walk or ride the same route each day because it's easy and we don't necessarily think about it.
"While many of us are working from home and aren't commuting, we can use that extra time to go a different way – have fun exploring new parts of the neighbourhood and be a tourist in your own city.
"There is an abundance of quieter natural areas to explore. Get your daily dose of exercise while bathing in the delights of nature – it's good for both your physical and mental health."
Ms Kent encouraged everyone to visit the Marrambidya Wetland as it transforms during spring.
"Being at the wetland right now is a truly spectacular immersive experience," Ms Kent said.
"Migratory birds, such as the beautiful, bronze breasted Australian Shelduck, have arrived for the breeding season. You're also likely to spot wetland regulars, the Dusky Moorhens and Australian Wood Ducks with their fluffy little ducklings in tow – and the frog chorus is amazing."
The walking track at the wetland is relatively flat, perfect for strollers and small children on bikes. For those after a cardio workout, try tackling the hills of the Birramal Conservation Area.
"At this time of year you might spot the locally threatened Superb Parrot with their yellow face, red collar and green chest and wings," Ms Kent said.
"They generally travel in small flocks and love the wooded areas on the western side of Birramal.
"Even if you don't spot any local fauna, you're guaranteed a spectacular view of our beautiful city."
The best access point to the Birramal Conservation Area is off Holbrook Road at Ross Smith Road. Follow the walking track to the west and start the hill climb.
Other beautiful walks off the beaten track include Silvalite Reserve, Rocky Hill Reserve and Willans Hill. As always, if you're out and about with your dog, please keep them on their lead.